I can honestly say that I ate my way through Milwaukee during my recent girlfriends getaway. And I have no regrets at all. I recently took some time to look through my Instagram highlights from that weekend and it's 75% or more food. Again – no regrets at all. One of the great things about a girlfriends' getaway is that there are no rules when it comes to food and wine. And I must say that Milwaukee did not disappoint on either.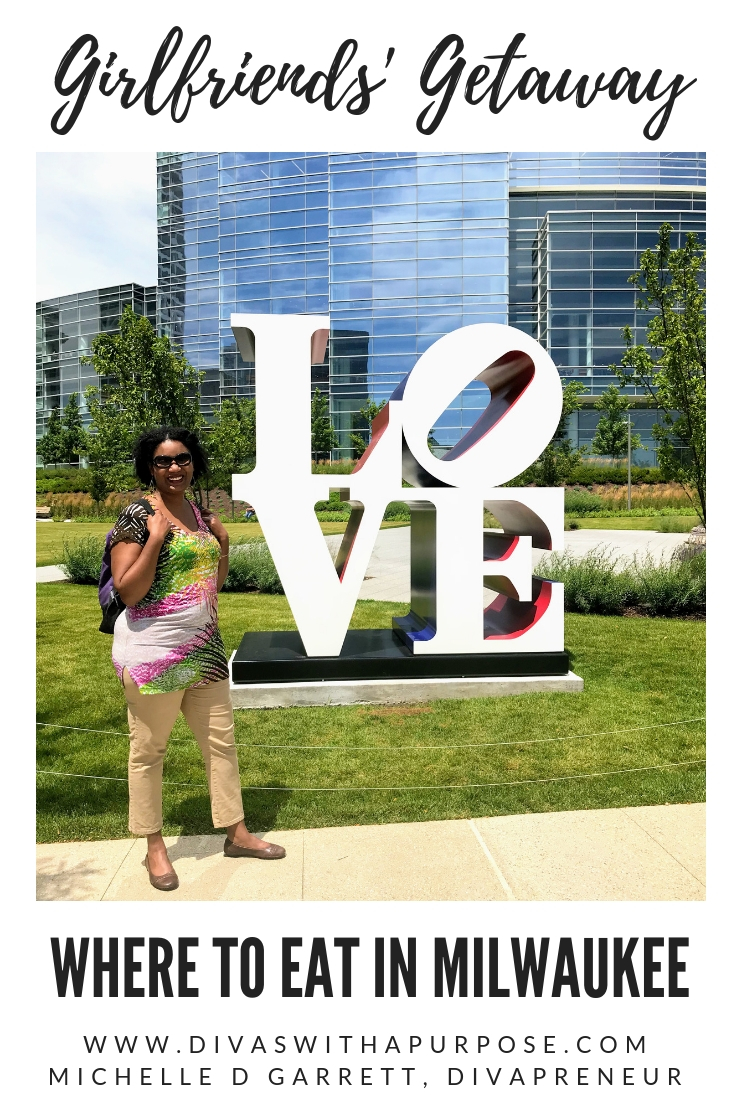 Colectivo Coffee
We kicked off our eating escapades at Colectivo Coffee's Lakefront Cafe. The building is located in was originally built in 1888 and was the historic Milwaukee River Flushing Station. They serve sandwiches, soups and salads, plus freshly brewed coffee, espresso, tea, and bakery items made daily from scratch.
I started off my morning with a potato bacon burrito and iced coffee. They did not disappoint. Colectivo Coffee does offer free wi-fi and has indoor and outdoor seating. If you're looking for a spot to get a little bit of work done while traveling, this location is perfect. Be mindful that they do have a 2 hour limit on parking in their lot.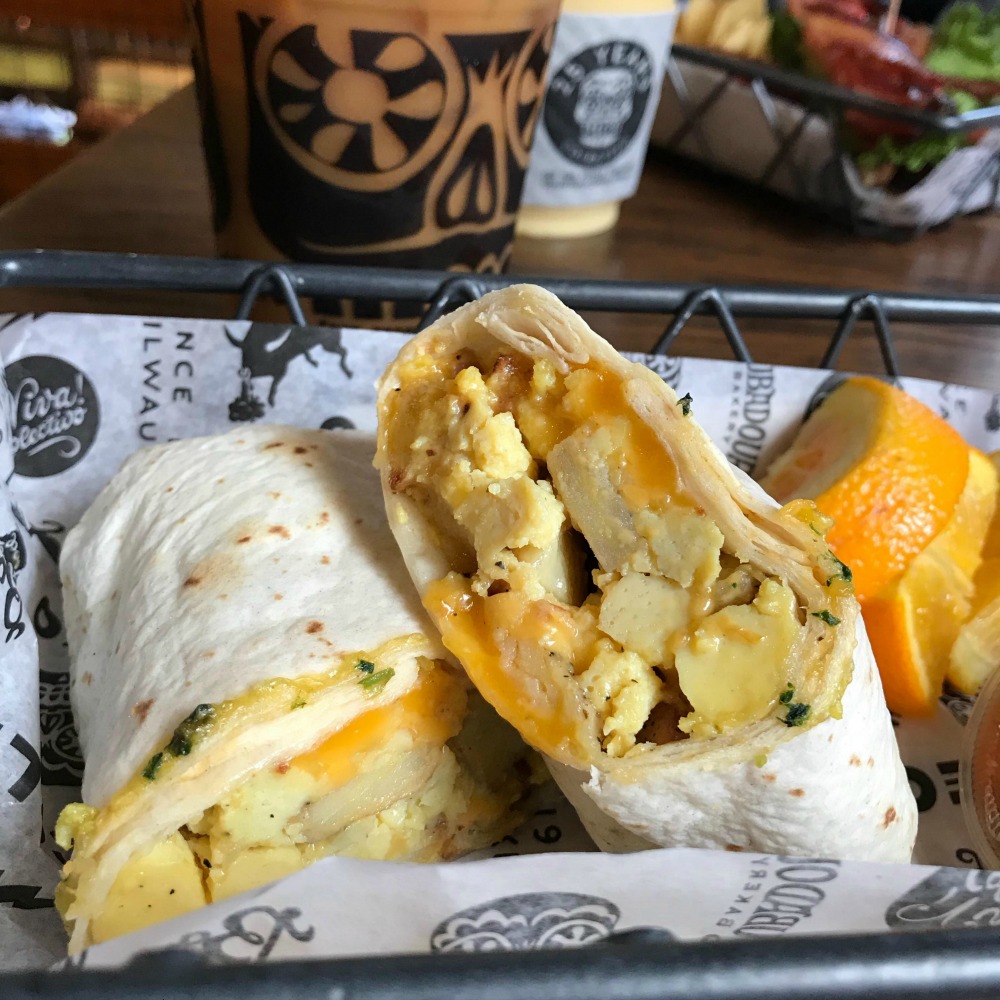 Urban Beets Cafe
Urban Beets is a locally owned raw juice bar and cafe in downtown Milwaukee. It's a gluten-free, vegan restaurant, y'all. ***Deep sigh*** Honest Diva Moment: I was apprehensive when I saw Urban Beets on our itinerary. Very apprehensive because in my book vegan AND gluten-free immediately has me thinking blah and bland. Remember I'm still a baby in this healthy habits journey that I'm on!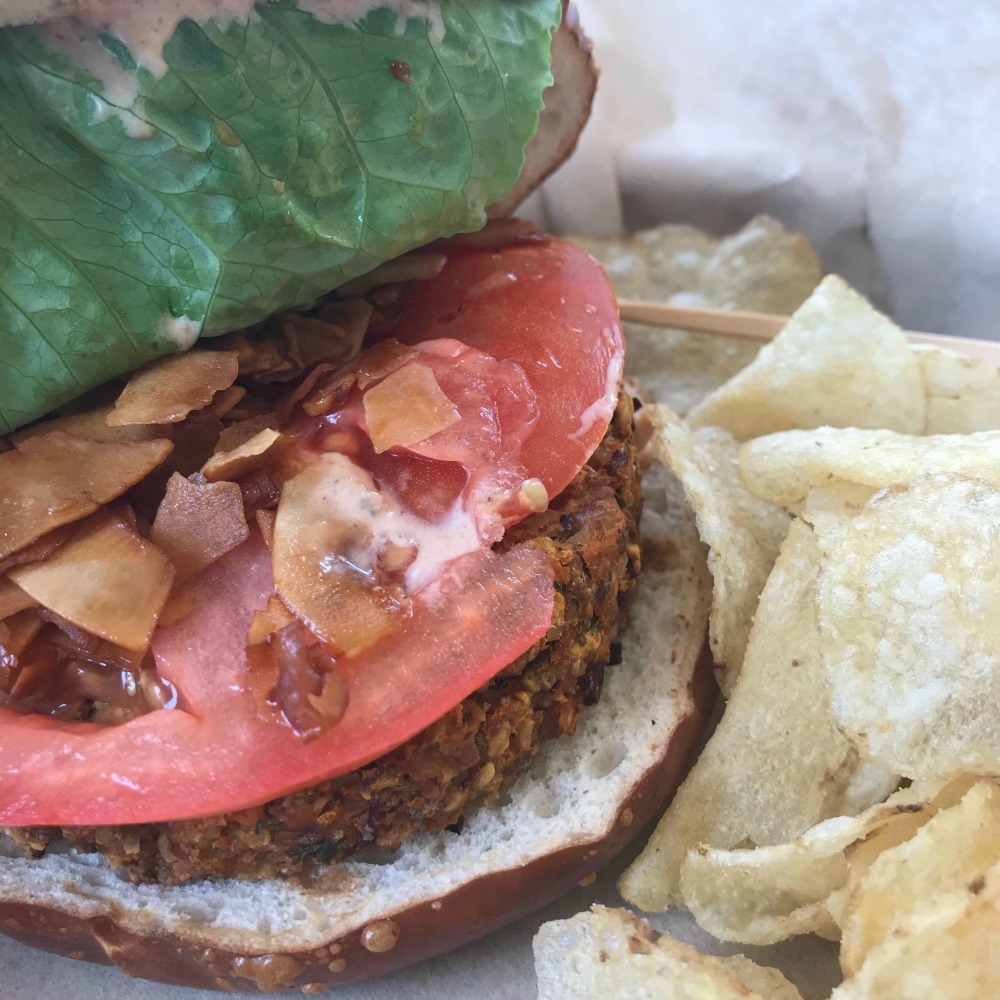 Urban Beets turned all of that around for me. Y'all this Smoky BLT Burger hit all the spots. I made a happy plate and did a happy dance. The burger patty is made in-house with beans, walnuts, gluten-free oats & spices, and topped with their coconut bacon, tomato, red onion, and their specially made BBQ mayo and served on a kaiser roll‍‍‍.
I also need to shout out this yummy juice blend – Keep It Simple. Ginger is amazing. If you aren't finding ways to include it in your daily diet – Urban Beets included some info when they delivered my drink to remind you why you want need to.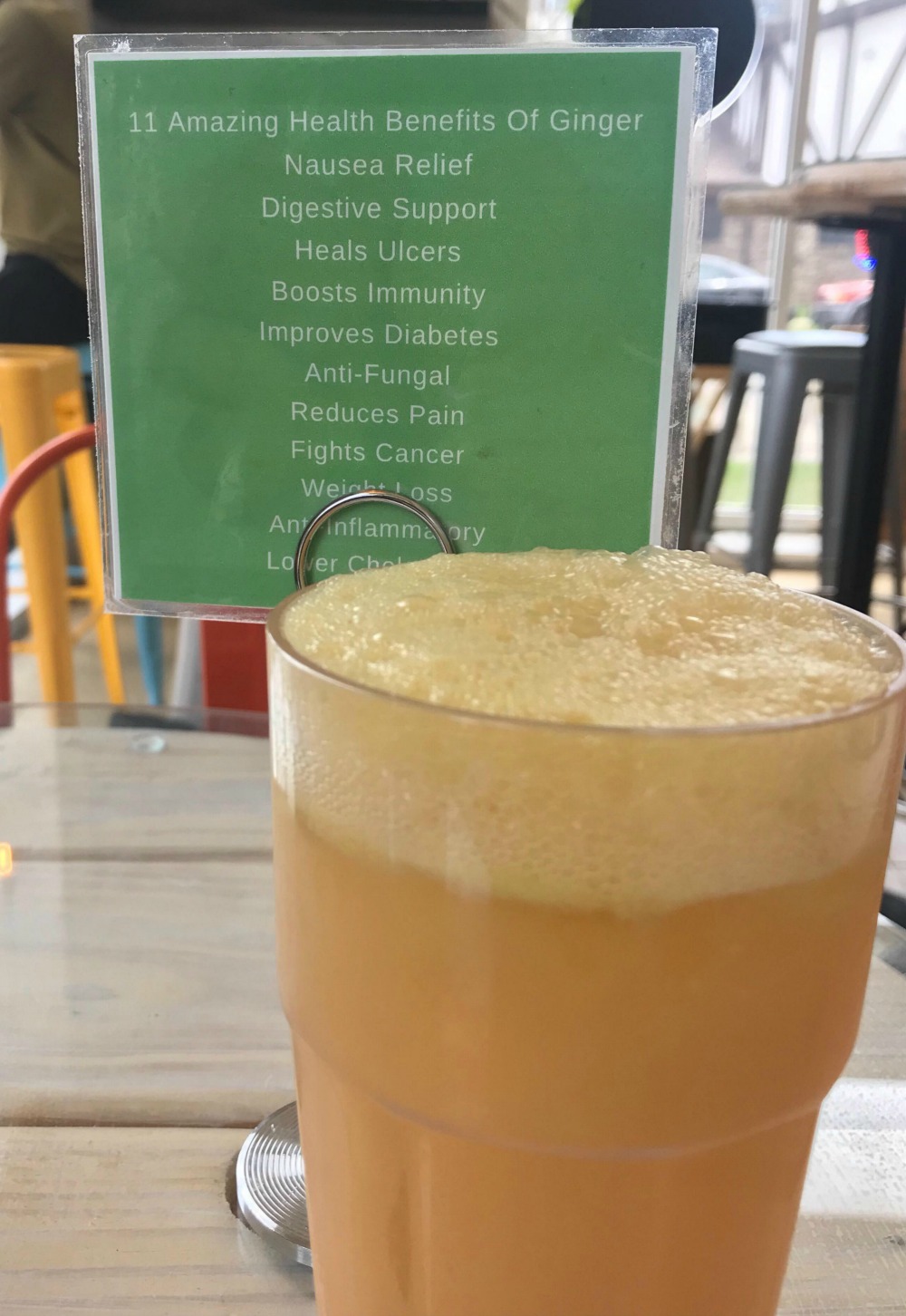 DOC's Commerce Smokehouse
Disclosure: We received a gift card to offset our meal costs at DOC's Commerce Smokehouse.
I loved that this restaurant was attached to our hotel. After a long day of exploring the city, we were able to just head downstairs, enjoy a great meal and then head back upstairs.
Our meal at DOC's took me back to my Texas days. Barbecue is some serious business in Texas – especially brisket! Texas is where I truly discovered my love for barbecue and the time, talent and craftsmanship that goes into the perfect piece of meat. DOC's did good in my book.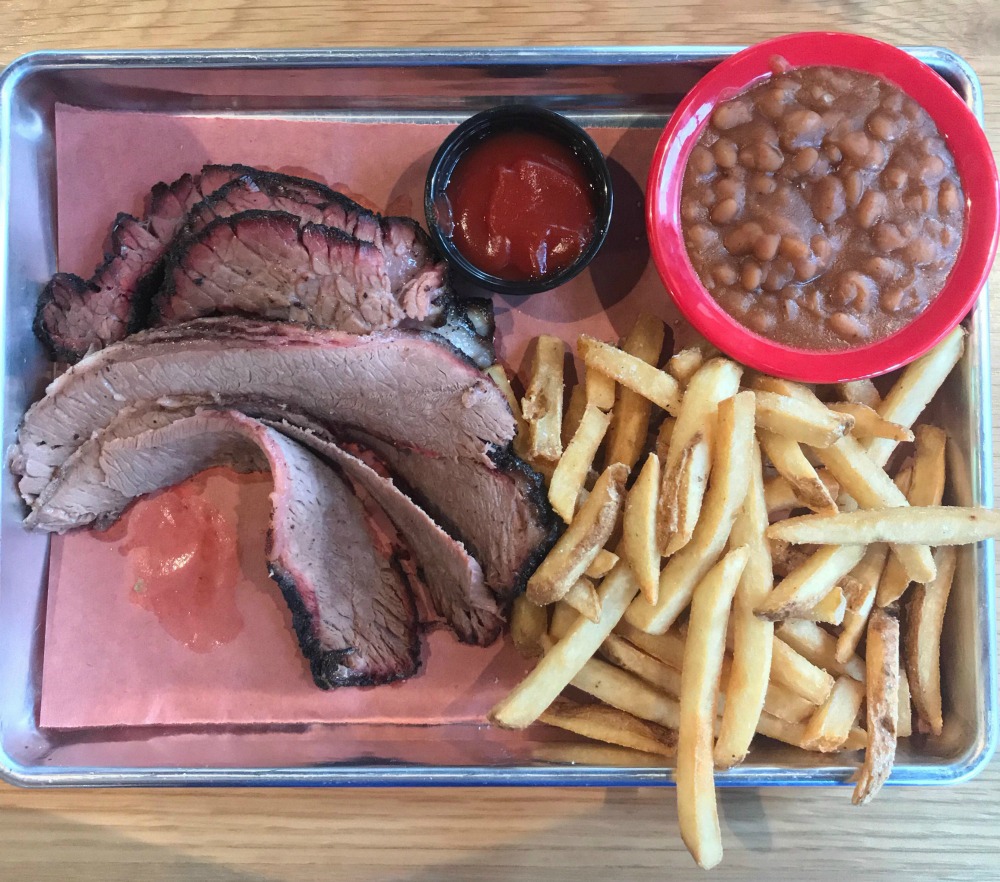 Related Article: 6 Best Bites in Milwaukee for Besties | Houseful of Nicholes
Harbor House
Disclosure: We received a gift card to offset our meal costs at Harbor House.
For the most bang for your buck, you'll want to go Harbor House during happy hour. Trust me! Drink specials, $1.25 oysters and more make this the perfect spot to eat, drink and be merry. If the weather is great, eat outside to enjoy the view.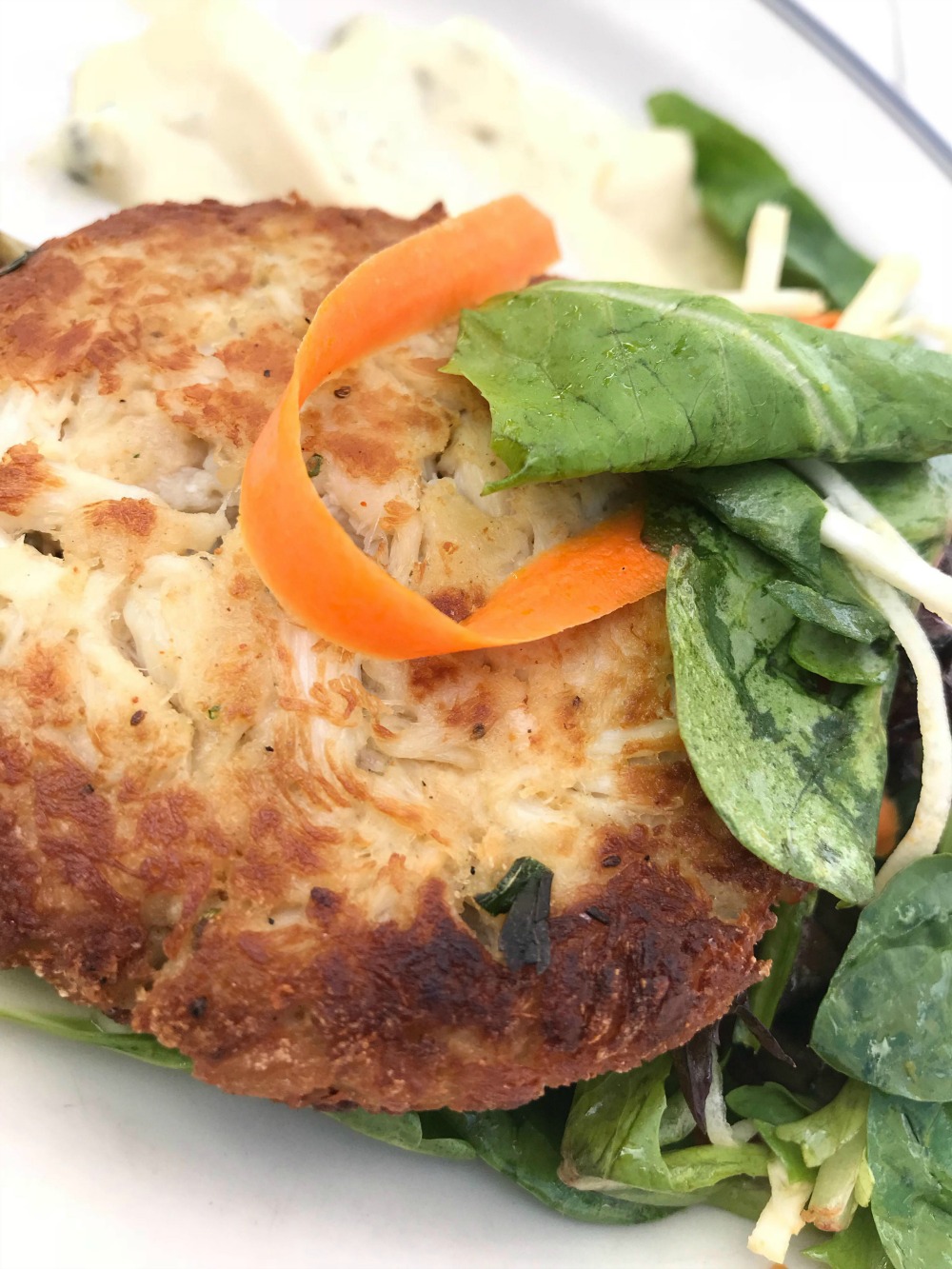 I'm a lover of a good crab cake and happy hour specials. Harbor House provided both. I love how the table next to us had a large group of friends meeting up for happy hour who were serious about their oysters – if you ordered 7, don't you dare eat more than 7. Those are my kinda people to happy hour with. I particularly enjoyed the Harbor Mist Sangria.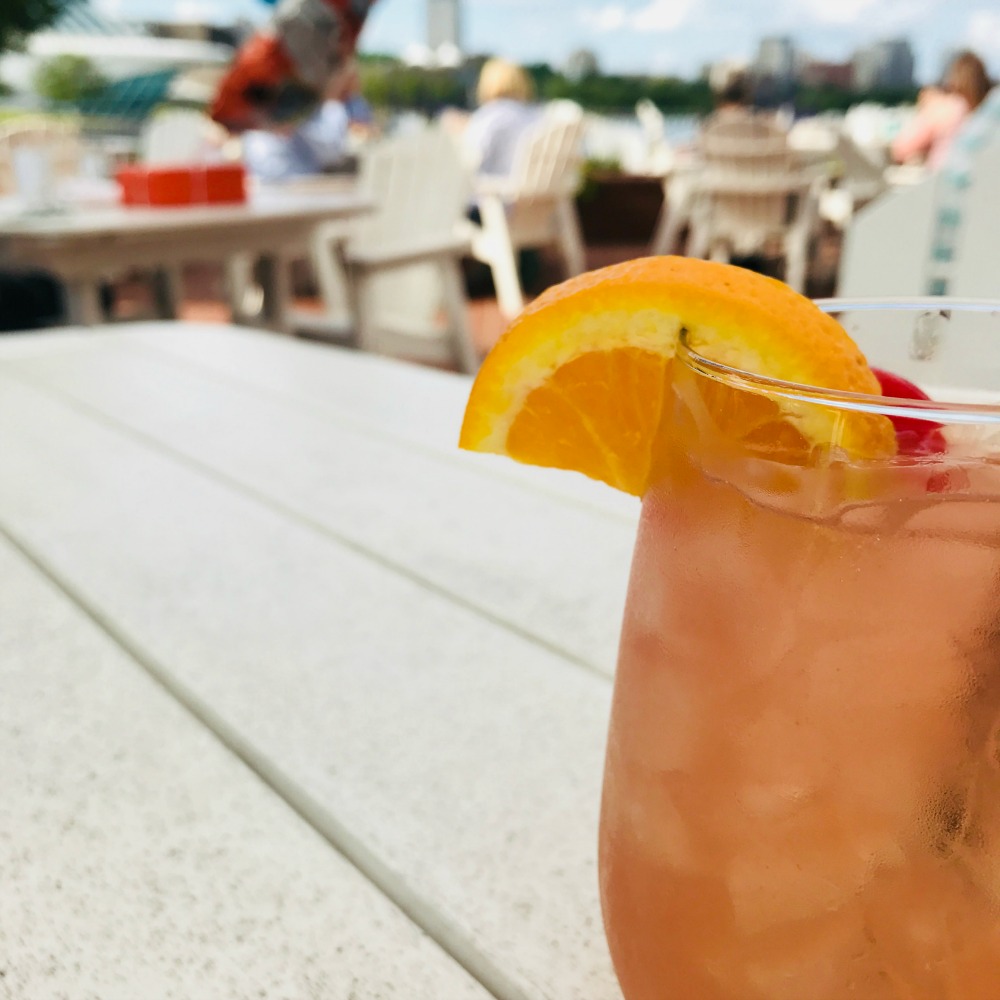 Coffee Makes You Black
We visited Coffee Makes You Black on our way out of Milwaukee and immediately after visiting the North Point Lighthouse. I was famished! Natasha and I both ordered chicken and waffles. I'm using her photo because I may or may not have dived in and inhaled my plate. The food was as delicious as it looks below.
Coffee Makes You Black is a black-owned establishment located in a renovated bank. From the dining area you can see the old offices and vaults that have been converted to fit the needs of the building. When planning a visit be mindful that they close at 3 PM daily. The atmosphere is very cozy; the staff friendly; and the coffee strong and black. What else can you ask for?
C. Adam's Bakery in Milwaukee Public Market
The Milwaukee Public Market will have something that you'll want to try. Natasha and I both grabbed lunch and rested our feet at Thief Wine Shop & Bar. The highlight of the Milwaukee Public Market for me, however, was this delectable treat from C. Adam's Bakery:
I'm seriously trying to convince Natasha that she needs to figure out a way to ship me a few slices. Any assistance with that is appreciated!
That's it. I think I covered all of our food escapades during our road trip escapades in Milwaukee. I'm ready to go back and do it all over again.
---
Related Articles: