The Saturday after Thanksgiving is designated as Small Business Saturday.
The very first Small Business Saturday was held in 2010 on November 27th. The concept was simple – to encourage consumers to support their local small businesses the Saturday after Thanksgiving.
Founded by American Express, the day received the support of our government leaders and became an official day recognized by the US Senate in 2011.
Related Article: Simple Ways to Support Small Business Saturday

This year, in honor of Small Business Saturday, I would like to introduce you to a few of my favorite divapreneurs and their businesses.
Related Article: Support – It's A Two-Way Street
Also, check out our list of women-owned businesses (most of these ladies are on that list, too) for fellow divapreneurs to support. That list is updated on a monthly basis, so feel free to submit any businesses you think should be included.
Online Small Businesses to Support
Disclosure: Some of the links below are my personal affiliate links
One of my favorite accessories was invented by these fellow divapreneurs. I cannot sing enough praises for Gabby Bows: The Double-Face Double-Snap Barrette. Moms of daughters can attest that lost barrettes seem to be a never-ending battle. This simple and stylish barrette eliminated that for us. Honestly, Miss V and I do not use any other barrette for her pigtails and braids. Another reason I love these bows? The adorable young Diva you see in this picture is the inventor of them! We love being able to support this young divapreneur from our hometown, Columbia, SC. Click here to visit GaBByBows.com.
There's something about a luxurious bath. For me, it's more like a once in a lifetime thing it seems, but when I do get the opportunity – oh my goodness! Maurita's Bath & Body offers affordable body butters and soaps. Their products would make great additions to pampering baskets for your favorite diva – and don't forget to grab a few for yourself, as well. Click here to visit Maurita's Bath & Body Shop.
Kita Bryant is originally from Charleston, SC and currently resides with her family in Atlanta, GA. Kita is passionate about helping small businesses succeed and knows the importance of branding and consistency on social media. She, also, recognizes that most small business getting started may not have the funds to invest in branding and outside marketing. Her goal is to offer affordable services to help them look as awesome as they are. Click here to visit Kokoa Media's website.
If you're a fellow blogger, you may know my friend and blogger Brandi Riley of Mama Knows It All. Brandi is, also, a phenomenal Community Builder and has a talent for working with Online Influencers and helping them hone their craft, website design and career planning based on their talents and knowledge. She's, also, written books on the art of pitching and crafting emails.
Click here to visit Brandi Riley's Blog Strategy Report Website.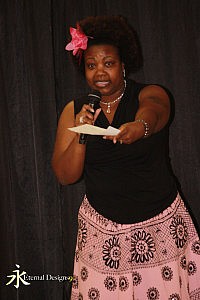 Sherika Washington is the owner of Worthy Words Writing Services where she provides writing and editing services to meet every possible need. She has assisted with book writing, speeches, skit and play writing and so much more. If you've utilized our SMART Goals Planner – then you've seen her work firsthand. I went to Sherika with an outline of what I wanted and she quickly turned my vision into a reality – a fantastic resource that I personally use in my day-to-day life and utilize within my SMART Goals Accountability Coaching and Group Sessions. Click here to visit Sherika's site Worthy Words Writing Services.
Brandy Butler is a Podcast Maven and Digital Strategist. We first connected when I came across her then-named "Girl Just Quit" community and was extremely inspired by her drive and dedication to helping other women do just that – quit their 9-5's to embrace and succeed in their true passion of being full-time divapreneurs. She has personally helped me with preparing for my full-time divapreneur journey. Brandy has a no-nonsense way of motivating and energizing her clients. Brandy offers business coaching and has a book that will be released next month. Click here to visit BrandyButlerOnline.com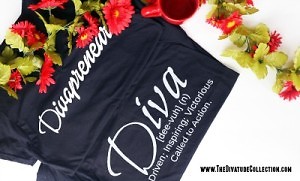 Of course, The Divatude Collection, our t-shirt shop is on the top of our list of online small businesses to support. Head to our Facebook page to find out the awesome deal we're sharing just for Small Business Saturday.
How are you supporting Small Business Saturday this year?