Growing up, I didn't realize it, but my mother was planting seeds to help me plan to succeed in life. Even though, I didn't take the route my parents had mapped up for me, the tools and resources that they provided me are a part of my road-map to success.
"For I know the plans I have for you,' declares the Lord, 'plans to prosper you and not to harm you, plans to give you hope and a future."
Jeremiah 29:11
"Commit to the Lord whatever you do, and your plans will succeed." – Proverbs 16:3
When life throws me a curve ball, I reflect on these bible verses. Both are verses that my mother would share with me growing up (and still does via random but very timely text messages!).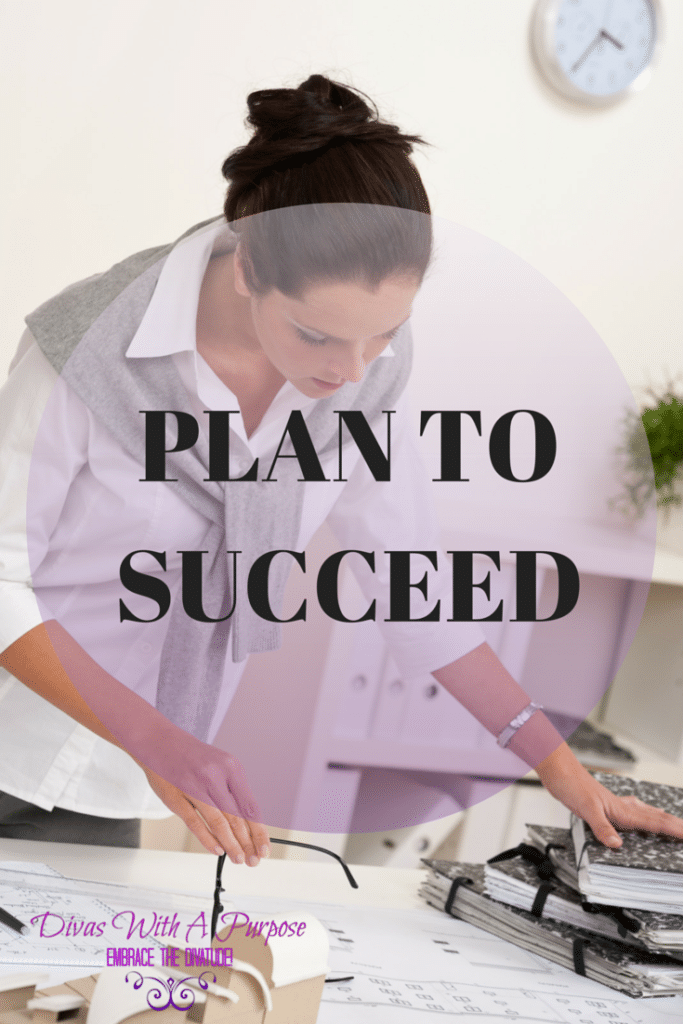 Plan To Succeed
One of the biggest life lessons learned from my mother is in order to get what you want and need out of life, you have to plan for it. You have to have goals and ways of tracking your accomplishments and setbacks. I, personally, use what are called S.M.A.R.T. goals. They were introduced to me years ago when I first became a manager in the hospitality industry and I've been able to apply them to both my personal and professional life.
If you've never heard of S.M.A.R.T. goals, it stands for Specific; Measurable; Action-based; Realistic; and Time-bound.
It's easy to say I want to be successful or I want to pay off my debt, but without a game plan on how to those things, how will you know when and where to start?
Which is more effective: I want to pay off my debt. OR I want to pay off my $5000 student loan within the next 3 years.
The second one, of course. Having a specific, measurable and time-based goal in place helps you to form your plan of action.
Shape your goals in a S.M.A.R.T. way to keep yourself accountable.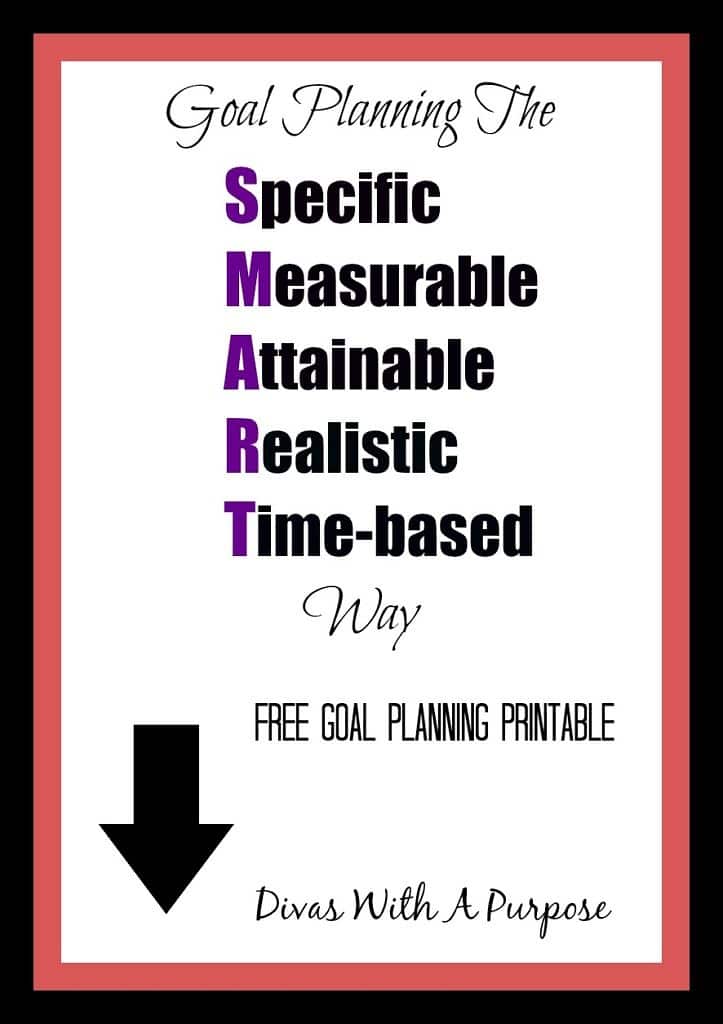 CLICK HERE FOR A FREE SMART GOAL PLANNING PRINTABLE
Specific is the what, why and how. Use action words to describe what you are going to do. Why is it important to you? What is it that you want to accomplish and for what reason? How are you going to do it? What resources do you have and/or need?
Have measurable checkpoints. In one week, I want to have this done. In one month, this should be completed. If you're unable to measure, then you'll never be able to manage it. Having measurable progress will help to keep you motivated and energized about attaining your goals.
Identifying what is most important to you will often energize you to find the means to attain it. When you really apply yourself, you will find the energy, finances, attitude, skills and abilities to get what it is you really want. You'll find that people and opportunities will come into your life to help you with your goals once you really begin focusing on them. Come up with an action plan to set you in the right direction of reaching your goal. If you're unsure what avenues to take, reach out to people who are able to help. Don't be afraid to ask for help when necessary.
Your goal must be realistic. Becoming a millionaire in one week does not cut it! Evaluate where you are and what you have. If your goal is unrealistic, then you will lose motivation and it will not happen.
Finally, set a time-frame for your goal. Don't beat yourself up if you don't meet your original goal in the time that you set, but evaluate what it is you need to change and adapt to so that you can continue on your course to greatness!
Here are some additional articles to assist you with shaping and succeeding with your SMART Goals. Also, head over to our Empowerment Tools page for great resources we have available to help you be the best DIVA you are destined to be!