What are your favorite me time activities?
We all know how important it is to take care of ourselves, but sometimes it can be hard to find the time or energy to do so. However, there are plenty of easy and enjoyable activities we can do to relax and refocus. Here are some simple ideas for "me time" that will leave you feeling refreshed and rejuvenated.
What is "me time" and why is it important?
Me time is important because it allows us to recharge and recenter ourselves. It can be easy to forget to take care of ourselves when we are busy taking care of others, but it's so important to make sure we are taking care of our own needs too. Me time can look different for everyone, but some simple activities might include reading, going for a walk, taking a bath, or journaling. Whatever you choose to do, make sure it's something that brings you joy and makes you feel relaxed. You deserve it!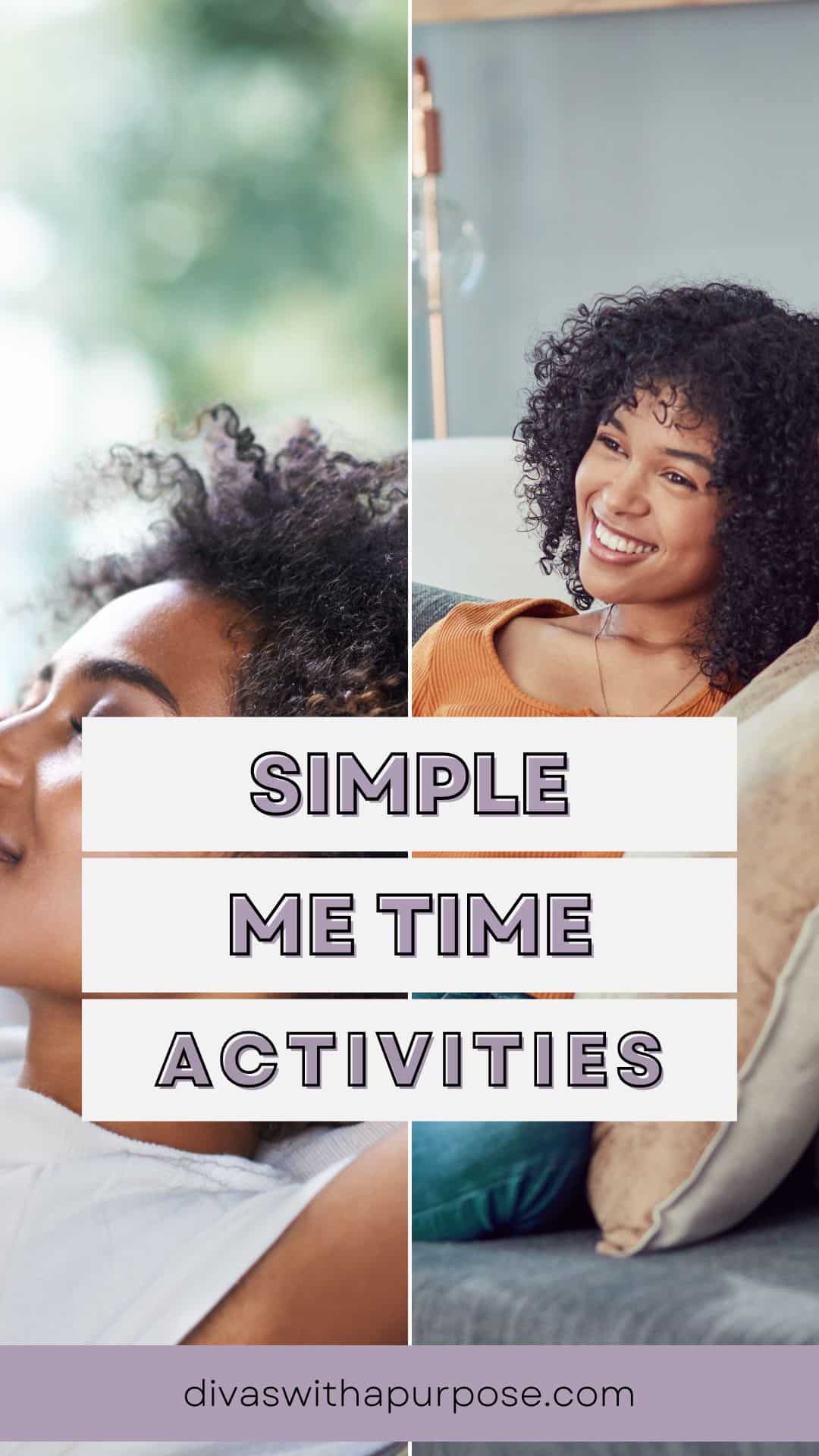 The benefits of taking "me time"
When you take time for yourself, you can relax and rejuvenate. You can do things that make you happy and reduce stress. Me time can also improve your relationships by giving you a chance to focus on yourself.
One of the best things about me time is that it's entirely up to you how you spend it. You can do whatever you want, without having to please anyone else. It's a great opportunity to focus on your own needs and wants. Whether it's reading, going for a walk, taking a yoga class, or enjoying a cup of tea, me time is all about YOU.
Another great benefit of me time is that it can help reduce stress levels. When you're constantly juggling work, family, and other obligations, it's easy to feel overwhelmed.
How to fit me time activities into your busy schedule
We all know how important it is to take some time for ourselves every once in a while, but with busy work schedules and family obligations, it can be tough to find the time. Here are a few simple activities you can do to make some me time in your busy schedule.
Take a break from your electronic devices. We are constantly plugged into our phones, laptops, and tablets. While they can be great tools, they can also be draining. Take some time each day to disconnect from your devices and relax without them.
Schedule some alone time into your day. Whether it's taking a walk around the block, reading a book, or taking a bath, schedule some time each day where you can focus on yourself.
The biggest key is to do something that makes you happy.
Tips for making the most of your "me time"
We all know how important it is to take some time for ourselves every once in a while. But what does that mean, exactly? And how can we make the most of our "me time"? Here are a few tips:
First, figure out what you want to do with your free time. This may seem obvious, but it's important to have a plan. Otherwise, you may end up wasting time because you don't know what you want to do. Once you have an activity in mind, set aside some time for it in your schedule and make sure you stick to it.
Second, try to find an activity that relaxes and rejuvenates you. This may be different for everyone, but it could be reading, taking a nature walk, or taking a yoga class.
Third, don't do too much at once. If you've scheduled a massage, don't schedule a manicure immediately afterwards. You want to enjoy yourself, not feel overwhelmed or stressed. Finally, make sure you're getting enough sleep and eating well while relaxing.
Simple Me Time Activities
It's so important to take time for yourself, to recharge and recenter. But sometimes it's hard to know what to do with that precious "me time." Here are some ideas for simple activities that will help you relax and rejuvenate:
1. Get outside in nature. Go for a walk, sit in the park, or just spend time in your backyard. Let the fresh air and sunshine fill you up.
2. Read a book. Whether it's a classic you've been wanting to read for ages or the latest bestseller, curling up with a good book is a great way to relax.
3. Take a relaxing bath. Add some soothing aromatherapy or make it a luxurious experience with candles, bubbles, and soft music.
4. Do some gentle stretching or yoga poses. Stretching is a simple way to relax, clear your mind, and help you sleep.
5. Breathe deeply. Take a few minutes to focus on your breathing and just breathe.
6. Listen to music or an audio book. Music can be soothing. Or listen to an audio book while you're driving or doing work around the house.
7. Take a short walk in nature. Get outside and enjoy the view!
8. Watch funny videos on YouTube or your favorite comedy channel on TV. Laughter helps you let go and relax.
9. Have hot tea or a cup of herbal tea. Sip it slowly, while focusing on the taste and smell.
10. Meditate or do relaxation exercises from an app like Headspace, Calm, or Breathe2Relax.
You need me-time not because others don't deserve your attention
but because you do.
11. Take a warm bath. Don't watch TV or read. Just relax in the quiet and try to let go of your worries.
12. Put on headphones and listen to music or an audio book while exercising (or just walking around the house).
13. Try a new hobby. Learn something new, like knitting or wood carving.
14. Do some gardening, making crafts, or other DIY home improvement projects.
15. Take a cooking class or go to a pottery workshop (or do both!).
16. Visit a museum or art gallery.
Remember: You don't need to be everything for everyone.
Be there with yourself, by yourself, and for yourself.
17. Go for a walk in nature, alone.
18. Visit an animal shelter and pet the dogs and cats.
19. Write a letter to someone you love (or have loved).
20. Go on a picnic with a loved one.
21. Enjoy breakfast in bed.
22. Learn how to change a tire, or do other car maintenance tasks, so you're better prepared if something goes wrong.
23. Take a solo day trip somewhere.
24. Go on a road trip with friends, stopping at interesting places along the way.