Here is your big list of March journal prompts to use within your personal and professional journaling, social media posts and even live-streaming. Incorporate the journal prompts however they benefit you and your family the most.
This is a fun and busy month for our family. It's filled with birthdays, anniversaries and family time. I absolutely love it. My youngest son turns 11 this year. WHERE HAVE THE YEARS GONE? His birthday is extra special to me because he was born on my grandmother's birthday. She was an amazing woman and influenced me in so many ways – personally and professionally.
How fitting that this month is also Women's History Month! I encourage you to honor and celebrate the women who have made history and are making history around you.
Here's to a fantastic month!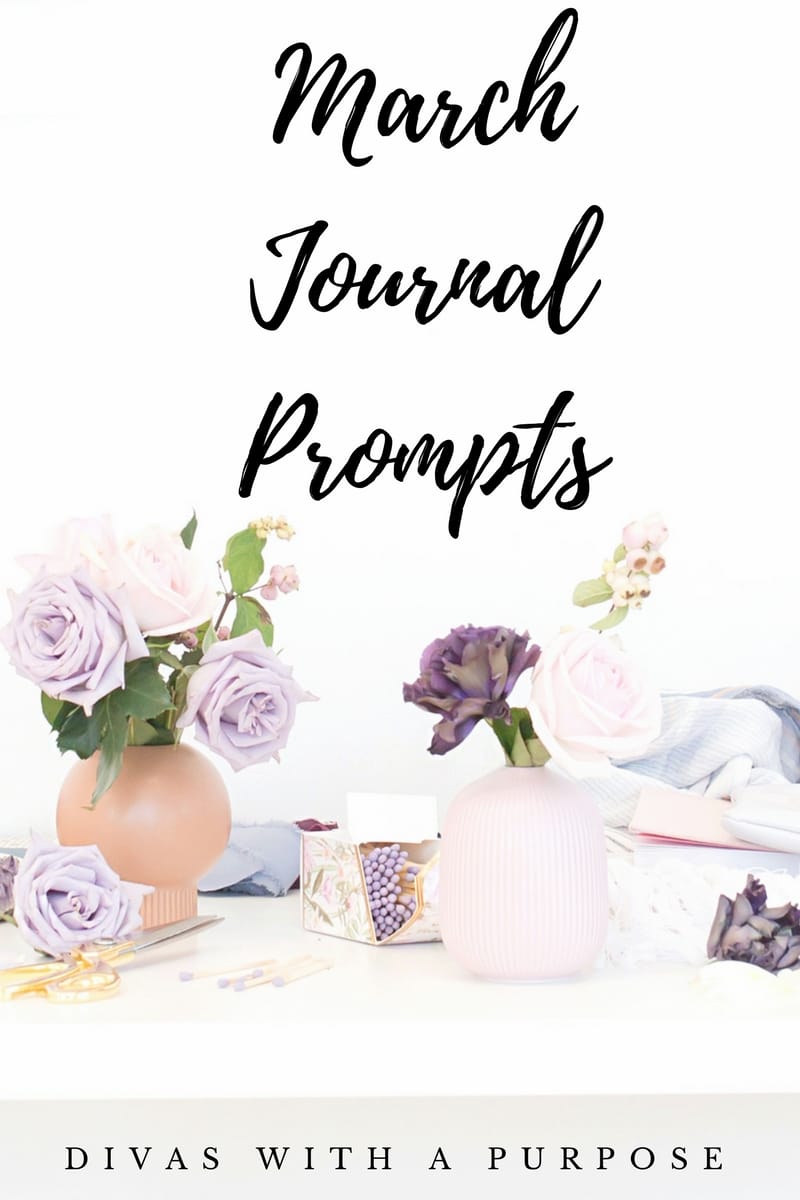 March Journal Prompts
What are you looking forward to most this month?
Spring is in the air. What special products or sales can you offer your customers?
What's your favorite childhood book? What made it so special to you? Here's mine!
What plants would you plant in your ideal garden?
What birds have you seen so far this year?
Write 3 things that you can do for National Nutrition Month.
Spring into Action! What are your top goals for this month?
Write about a quote or social post that hit home today, and why.
Create your Spring Cleaning list. (and assign dates for completion)
If you had to pick a verse from the Bible, which one would you pick?
Write about your feelings you have at this moment–joy, happiness, frustration or _______.
If you could take an extra day off, what would you do with it?
Easter is almost here, what are your favorite childhood memories of Easter?
Do you have plans for Easter? Or create your ideal Easter Weekend!
Plan out your Spring wardrobe.
If someone gave you a free makeover what would you love to have done?
What's your favorite weekend pastime to do in March?
The person who means the most to me right now is __________.
It's National Backup Month, how do you plan to back up your files?
What's your favorite flower? (bonus points – pick some up for yourself to brighten up your space)
Write about your ideal Spring scene in detail.
What craft do you enjoy? Or what would you like to learn?
Write down the top 3 colors that come to mind when you think of March.
Your favorite moment of this year so far is ________.
What words of wisdom could you hand down to a younger person?
This month I enjoyed _______ .
One thing I want to improve in my business is _______.
What one thing frustrates you more than anything? How will you cope when in this situation again?
What birthdays or family events do you have coming up?
One thing I love about my life is __________.
What music resonates with you now?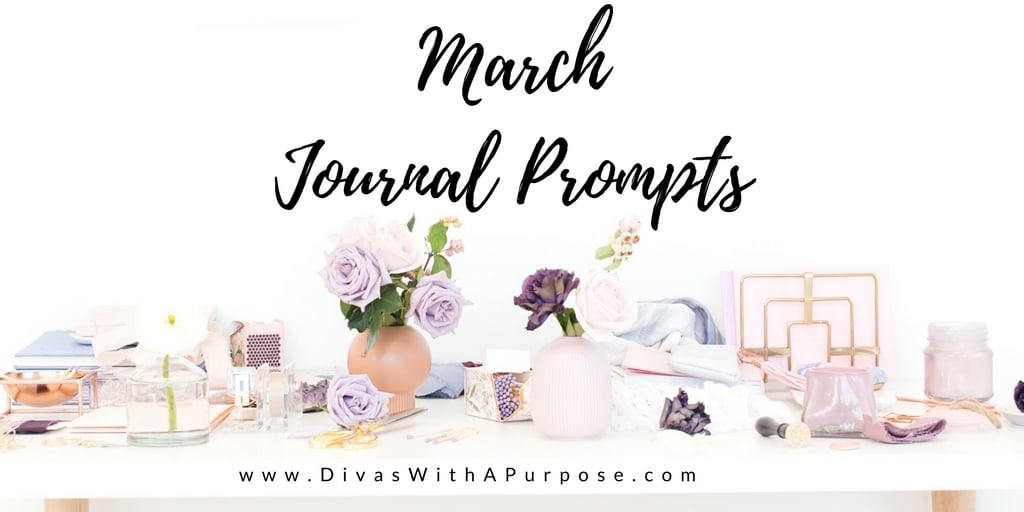 More March Journal Prompts
What are your goals for March?
If you could do any one thing this month, what would it be?
List 5 personal goals you have for March.
Make a list of 10 things you want to get done this month.
Start March the right way – make a list of 10 things you are grateful for right now.
Describe a time when you celebrated Mardi Gras.
Spring is the perfect time to revisit your daily routine. What changes can you make this month?
International Women's Day is on March 8th – what is a good way for you to celebrate it?
What is a fun event you have planned for March?
March is a great time to plan your spring and summer crops. What do you plan to grow?
What is your favorite Spring pastime?
What steps can you take to further your business this month?
How do you like to celebrate the start of spring?
What are your goals for the spring season?
Write about spring cleaning your home or other aspects of your life.
How is your mental health this month?
What is your favorite spring flower?
What do you plan to do for St. Patrick's Day?
Describe your favorite memory of St. Patty's Day in the past.
When you think of March, what memories come to your mind first?
Have you ever done anything for Spring Equinox?
Write a summary of your winter season and make plans for Spring.
What were your first quarter goals? Did you reach them?
Write down your second quarter goals.
What is a skill you can work on in March?
What is one creative thing you can do this month?
Is there an outdoor activity you are looking forward to when the weather warms up?
Write a one-page short story that takes place in March.
Are you planning on doing any spring cleaning with your business?
What family-friendly activities do you want to try out in the spring?
How are you taking care of your health this month?