I am writing this article in partnership with Save The Children to bring awareness to their Invest In Childhood initiative which seeks to raise the awareness of consumers in the United States of the early learning deficit that children living in poverty experience. Once you're done reading this article, make sure you head to our Facebook page to enter our giveaway for a tote of books for a special child in your life. Click here to enter.
A strong start is a child's best chance for a successful future.
I reached out to my circle of friends recently to ask how they supported their child's early learning development. Let's be honest, Divas, many new parents may not know HOW to provide their children with the essential tools and information that's needed to give them a strong start.
Thankfully, we live in an age where resources are plentiful – even if you are not an educator at heart, you can find ways to include teaching moments in your daily routines. I love this share from one of my cousins who is new to the world of motherhood:
I remember my childhood experience very well. I knew fractions before I went to kindergarten because my mom had me cook with her. My dad had me "navigate" our car trips, so I knew how to read a map as well. Every question asked was responded to by showing me where to find the answer and then working it out with me. I remember my dad explaining the Pythagorean theorem to me when I was 8. It's never too early and kids will find it more interesting to do something with their parents rather than what they are just told to do. My early childhood education has given me some of my best memories of bonding with my parents so now I associate learning with love and inclusiveness.
Her parents provided with a strong foundation and it's one that I am confident she will pass on to her son.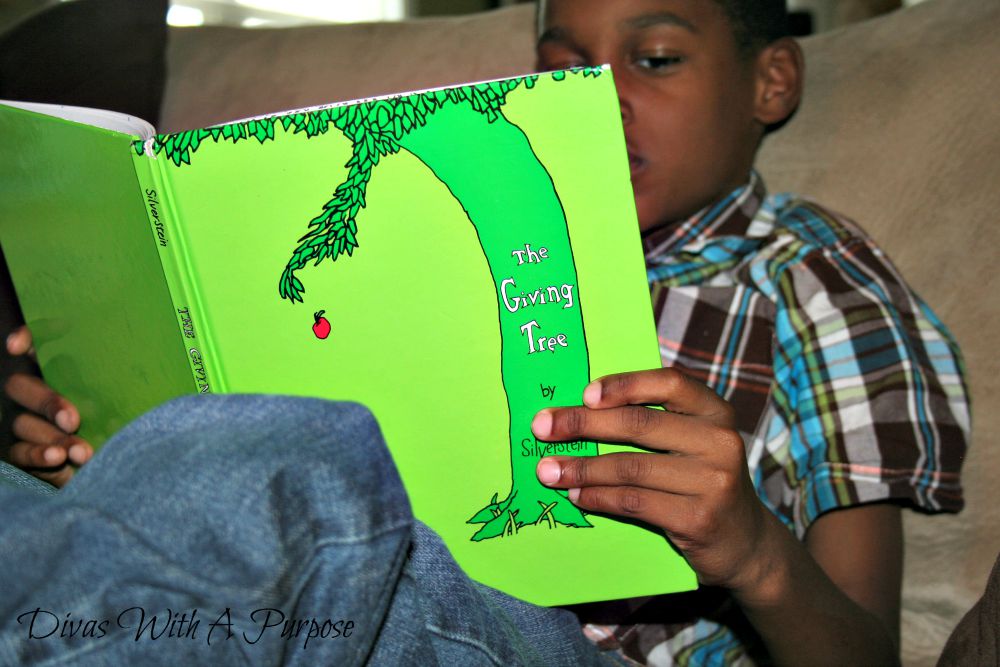 Investing In Childhood
Did you know that the first five years of a child's life are critical for building the foundation for success – in school and in life? And without this foundation, a child's future can be severely compromised? Here's why. A child's brain is already 90 percent developed by the time they reach 5 years old. During this time, if children do not have caring individuals reading, talking and playing with them regularly; access to quality preschool that enhances these skills; and social and emotional development to help them understand how to interact and play with others, they will be behind before they even start. In fact, children living in poverty in the United States and around the world, are not getting the support they need during these early stages of development.
I loved the responses from my circle of friends. They have children in all different age groups and are accomplishing some great things in their respective educational journeys. There is one common factor with them all – they are actively involved in their children's education.
It is my belief that educational foundation for our children began at home. With my children I started teaching them through the use of reading and computer games. Now, they both are scholars and one is completing high school within two years! – Marissa C

My daughter began an early childhood program at 1 through her daycare. But her learning started at about 6 months. I used the My Baby Can Read program and despite what people say I think it really helped her. A lot of people just sat their child in front of the TV and expected them to be readers by the time the program was over but I sat with her, and interacted with her and the TV. I, also, reinforced what she saw throughout our day-to-day interactions and made sure she had a grasp on it before we moved on to another disc/book. I, also, labeled my house. Anything she asked for or could want had labels on it. So if she asked for it I would point to the word, run my hand across the letters, say it and spell it for her. And I did this everytime we were near something labeled in the house. I, also, taught her a few words in baby sign language to try and minimize the crying and whining she would do because she couldn't communicate to me what she wanted. But once she learned the sign language it helped tremendously. Sorry, this is so long. But I definitely feel that the learning starts at home. Parents are the 1st teachers. – Aja S.

I read to my children when they were in the womb. I started taking them to the library when they were babies. My home is full of books, we are always reading something. I took them to story time, we go to the library at least once a week. As a result they all have a love for reading. I. always talked to them without using baby talk. Now that they are in school I work with their teachers to ensure they are successful. – Shante' S.

I did pre-school at home and emphasized the importance of learning and the fun things you can do with what you learn. I also made a game of learning "fancy" words for things. So they went to kindergarten knowing chagrined, and disingenuous instead of sad and liar. – Janeane Davis, author of How to Advocate for Your Children to Succeed: Your efforts may be the thing that leads to ultimate success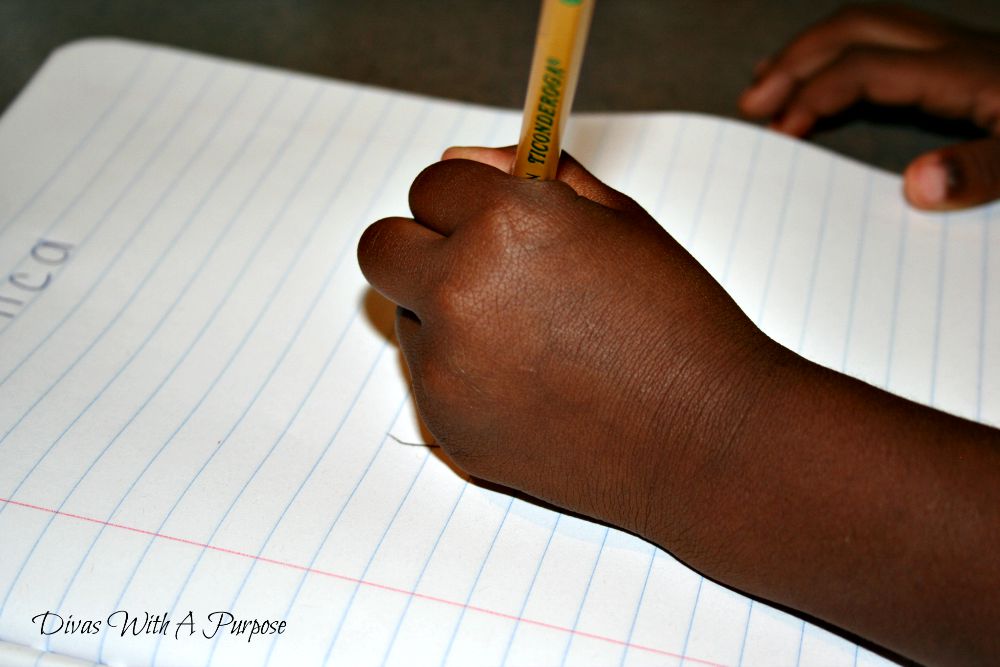 Today in the United States, one in five children lives in poverty. Many of these children do not have a single book in the home. Without access to high-quality early learning programs, these children are starting school up to 18 months developmentally behind their peers – and many never catch up.
It is Save the Children's mission to change this. This September, Save the Children is dedicated to inspiring people to #InvestInChildhood and raise critical support for children in need to receive the early education, first books and quality preschool they need to succeed.
You can help, too. Join us and #InvestInChildhood to provide children in need with the early learning essentials for a bright future. Together, we can help ensure that all children have the opportunity to reach their full potential.
A strong start is a child's best chance for a successful future. Let's invest in childhood today – giving children the best chance for a better tomorrow. You can visit SavetheChildren.org/Childhood to learn more.
Ways You Can Help
Do you remember making the fortune teller paper game when you were younger? We'd carefully fold our papers and think of the craziest "fortunes" to write under the folds of the paper. My cousins and I would play these games for hours on my grandmother's back porch.
Save the Children's Invest in Childhood campaign has taken on this Future Teller concept, both online and with printable Fortune Tellers, to spark social engagement on how we CAN change the way the future unfolds for children in need in the U.S. and around the world.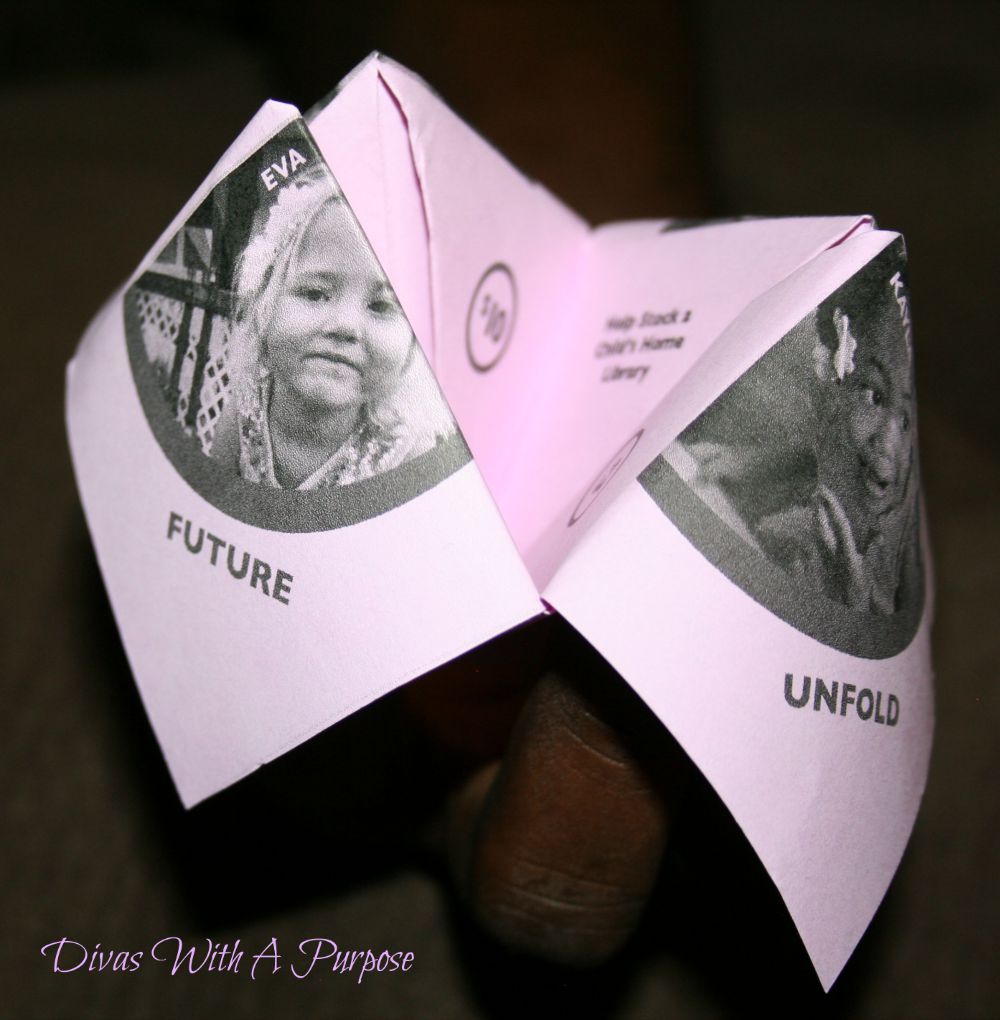 Small investments – $3 for a child's first book, $5 to help send a child to preschool, and $10 to help stock a home library – can make a big difference.
Lend your voice on social media. Helping parents raise lifelong readers and book lovers is what Brightly is all about. That's why Brightly is partnering with Save the Children to donate books to families in high-poverty rural communities across 14 states. Helping Brightly and Save the Children reach their donation goal of 15,000 books could not be easier – simply like, comment, or retweet Brightly's Facebook, Instagram, or Twitter donation drive posts, and we'll donate a book to a child in need
RT to help needy kids! @ReadBrightly will donate 1 book/RT/account to @SaveTheChildren, up to 10K books! RT by 9/30 http://t.co/a6uPYZUmIP

— Brightly (@ReadBrightly) August 13, 2015
**UPDATE: Exciting news! Due to your great response, Brightly is extending our donation to up to 15,000 books. Help keep…

Posted by Brightly on Thursday, August 13, 2015