This weekend is the beginning of Daylight Savings Time for most of the United States. For years, I was anxious over that lost hour. My body took forever to adjust and it affected my overall productivity. Thanks to social media, I knew I wasn't the only one but as I became more productive overall, I found myself not as anxious about Daylight Savings Time and that lost hour.
Here are some tasks and action items to help us all reclaim that lost hour and be able to enjoy the longer days with our family and friends.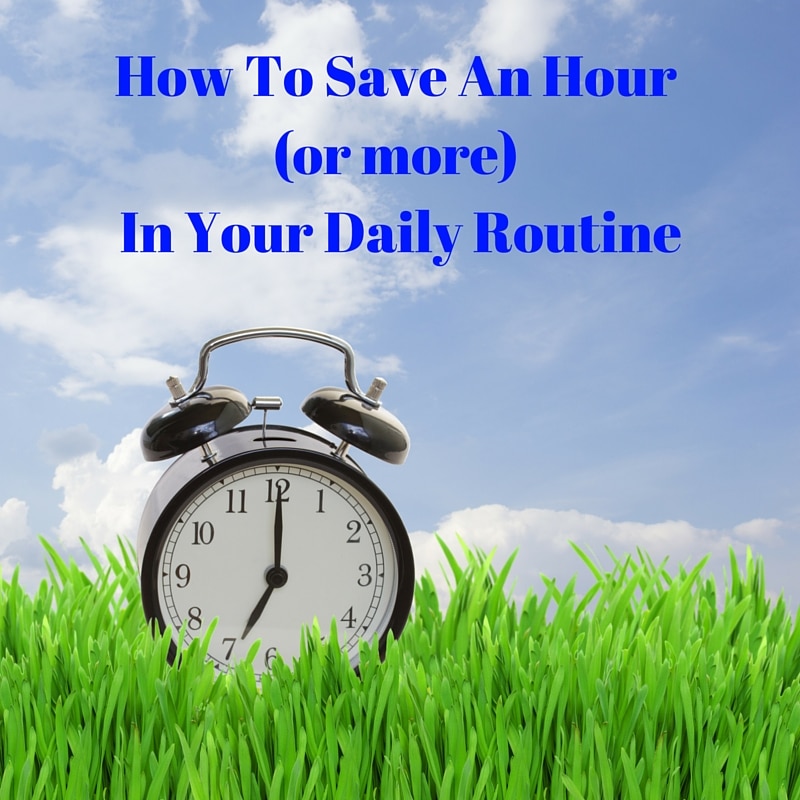 How To Save An Hour (or more) In Your Daily Routine
Eliminate distractions. Whether it's email, alerts on your cell phone, television shows or procrastination. Determine what distracts you and remove them.
Check your email at set times during the day
Remove social media apps from your smart phone or batch them in one folder and turn off the alerts
Set limits on when and for how long you watch television and engage on social media for fun
Related Article: 14 Strategies for Overcoming Procrastination
Use a timer. You tend to work more efficiently and faster when you know you're up against a timeline. I use a time for certain housekeeping tasks (especially with my teenager!) and office tasks.
Create action task lists. Each night set aside time to plan the following day. Write out specific tasks and determine how you can block items to be more efficient.
Become more organized. I recently commented to my husband that our family's attempts to leave the house could be a YouTube sensation. Someone is always forgetting something, we can never find keys, chargers and who knows what else. Taking the time to be more organized and have set places for certain items helps us save time in the long run. I'm working with my children to always put their shoes in the right place, lay out their clothing the night before, and pack their bags and backpacks the night before. The best way to do this? Show them with my actions. It helps out tremendously and alleviates so much stress and frustration.
Utilize your commute and waiting times. Use apps like Evernote to dictate tasks, notes and reminders while driving; listen to an audio book or podcast; and returning phone calls (on your hands free device, of course) and emails (during wait times) are a few tasks you can do while commuting or waiting throughout your day.
Delegate. Team work makes the dream work. Help yourself be more productive by delegating tasks to others – this works in your personal and professional life.
Narrow down your commitments. Looking at what you and your family have committed your time to in black and white will give you a snapshot of what your current balance (or lack-of) looks like and help you to begin shifting and rearranging commitments. There are some things that might just need to be let go and that's okay. Sometimes looking at what you do on a regular basis in black and white helps you to realize just how much you may have over-extended yourself and family.
Resource: Work-Life Balance Time Block Exercise
Learn the power of no. We're only given a certain amount of hours in our lives; do you really want to give yours away so easily?  If you don't have to time to commit to a new project, complete a favor, or serve on another committee, it's a good idea to just say "no."
The quest to being more productive is one that many of us are on – I'd love to know your productivity tips and successes. Feel free to share in the comments below or on our Facebook page.