A question that I'm often asked when people find out the name of my organization, see me wearing my shirts or hear me stress the importance of "embracing the divatude" is "How to be a Diva?" I am asked that from women of all ages, backgrounds and ethnicities. My answer to them all is the same – your divatude starts from within and we all are divas – we just need to walk in our purpose.
No matter what situation I am in being a DIVA consists of 4 components: being Driven, Inspiring, Victorious and called to Action. These are characteristics I strive to embody in my day-to-day walk personally and professionally.
How To Be A Diva
I love talking and connecting with people – especially positive and upbeat women. There's something powerful when we connect and unite with one another. We are DIVAS, hear us ROAR, right?
When we hear the term "diva" we think of glitz and glamour, but the epitome of a true diva begins from the inside.
Related Article: Inside Out Beauty
Being Driven In Your Day-to-Day Life
Identify ways you can grow personally
Identify what you want out of life and the steps to attain it
Learn from and build upon mistakes from your past
Strive to be a role model for others with your words and actions
Being Inspiring In Your Day-to-Day Life
Identify those that inspire you and the qualities you admire. Do you embody those qualities? What areas do you need to improve?
Avoid negativity and embrace positivity
Learn to deal with difficult people.
Make each day count
I am who I am because someone cared enough to sprinkle wisdom and love on me – many times not even realizing they were offering me a life line.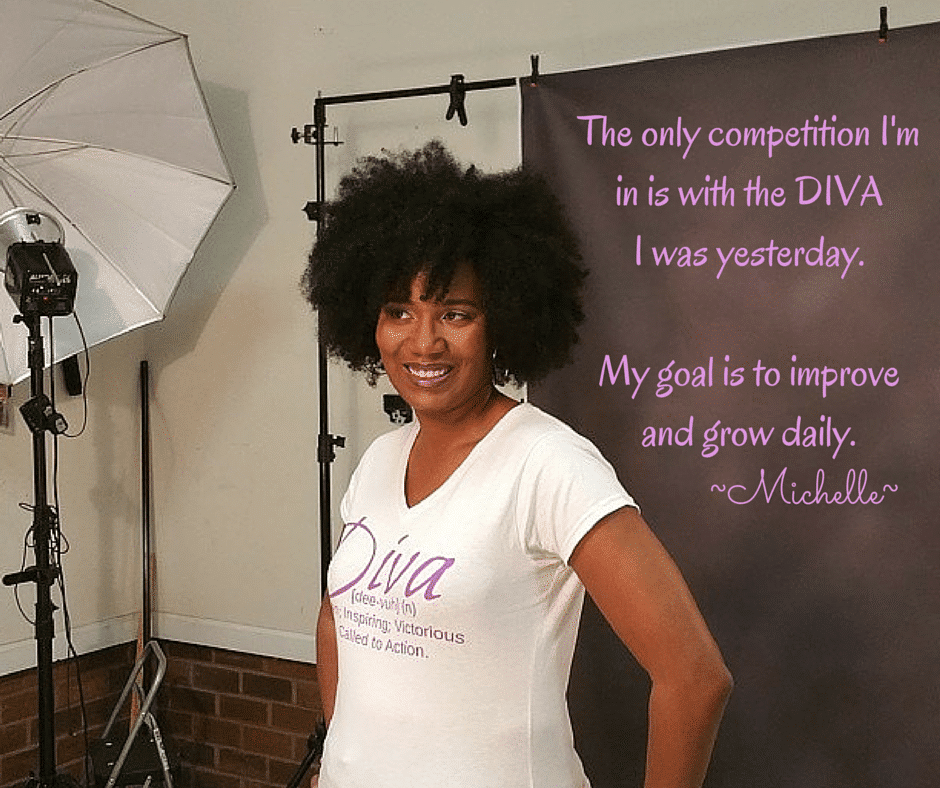 Being  Victorious In Your Day-to-Day Life
Overcome the fears that are keeping you from moving forward and growing
Move out of your comfort zone. Personal growth will come as you learn to react and respond in new environments
Let go of past hurts. Identify the life lessons and move forward with that knowledge and peace in your heart, mind and soul
Don't be afraid of failure – learn from missteps and keep moving forward
Share your story with others – you never know who you will inspire, empower and encourage
Being Called to Action In Your Day-to-Day Life
Taking action is one of the best ways to learn and improve – identify something you have wanted to do and do it!
Make a difference by volunteering and supporting others
Determine your passion in life and work in it
Acknowledge that what you do (the small and not-so-small) matters
I encourage you to discover and embrace that we are all Divas from the inside out and that it is necessary to be a DIVA in your day-to-day life!