I had a teacher in 6th grade who was a complete God-send. She was one of those teachers that had a tough exterior but once you got to know them they were the sweetest, most sincere and caring individuals you'd ever meet.
I can't recall the exact scenario she used (I believe it was a clock) but each Friday she'd give us a pep talks regarding life trials. Her words have stuck with me through some rough patches. We're either going through, coming out or about to go through SOMETHING in our lives.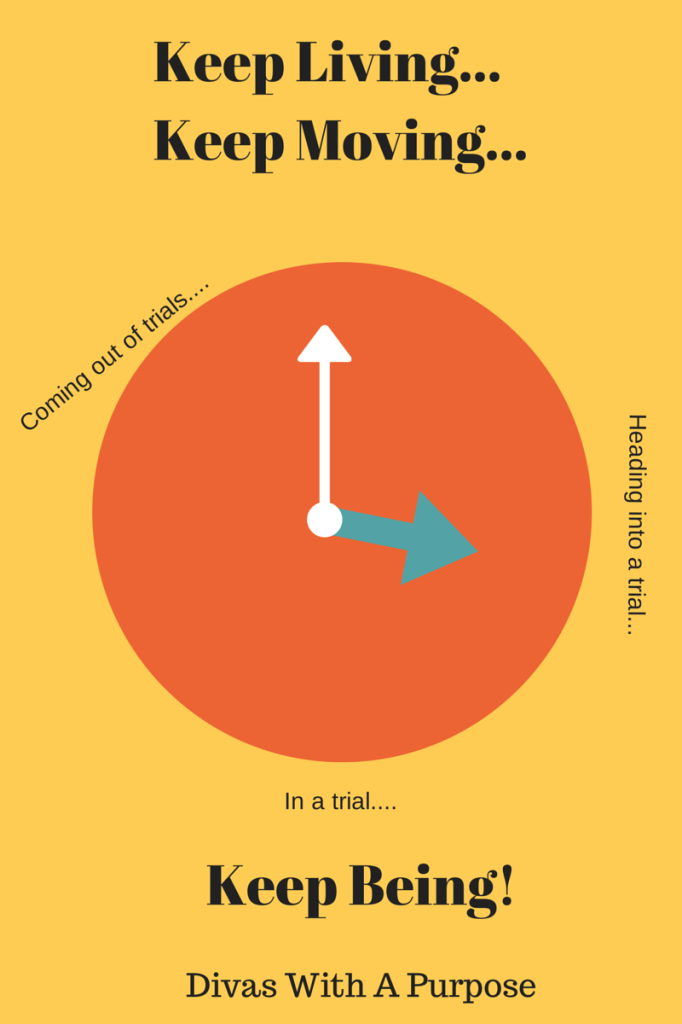 If we're going through, just hold on a little bit longer and you'll be coming out and can celebrate making it through that storm.  In celebrating, realize that the life lessons you've learned shouldn't be taken for granted and remember that feeling of exuberance when you face another life trial.
I remember going through a really dark period and her words came to mind.  It was probably 10 years or so after I'd been her student but clear as day I could hear her voice telling me to hold on and wait for the next season.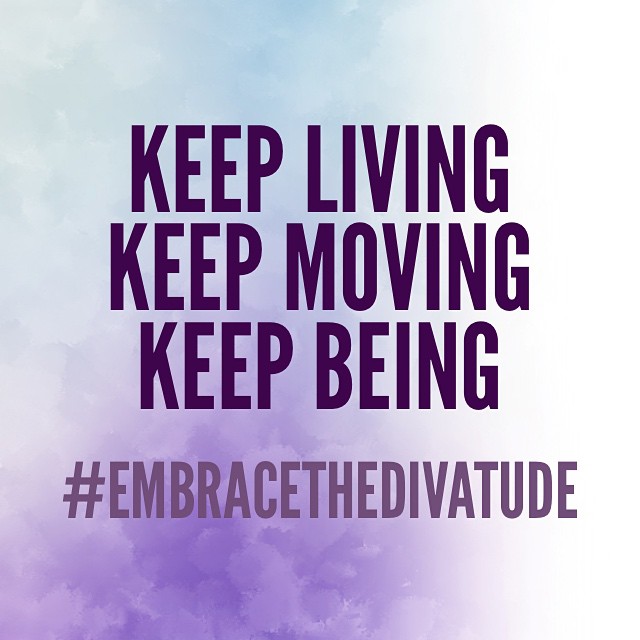 There are times when I get frustrated because I'm not where I thought I'd be when I was all bright-eyed and new to the grown-up world.  However, I'm a true believer that the experiences that we have, the people we encounter, the life we truly live – all that shapes us to be wonderful unique beings that we are. Life can get to us – but remember no matter what you encounter, life goes on and so should you!
Keep Living…Keep Moving and Keep Being the wonderfully, awesome person you are! You never know how your words, your actions, your life is making an impact on others around you.