Disclosure: This article is a sponsored conversation on establishing a morning routine for your tween on behalf of Tiny Toast Cereal and in partnership with Acorn Influence. I have received compensation for sharing with my community. All words, experiences and opinions are mine.
Believe it or not, it's time to start thinking about returning to school already. While the official start of school is just about a month away, we know it takes time to establish routines and patterns – especially with our tweens.
This school year, my 8-year-old is getting the added responsibility of making his breakfast in the morning. My goal is to have healthy and easy to prepare items available for him to choose from.
With this in mind, we picked up the new Tiny Toast Cereal on a recent trip to our local Kroger. (And this budgeting Diva was sure to print off this money-saving coupon available from their website. Make sure you print yours, too!)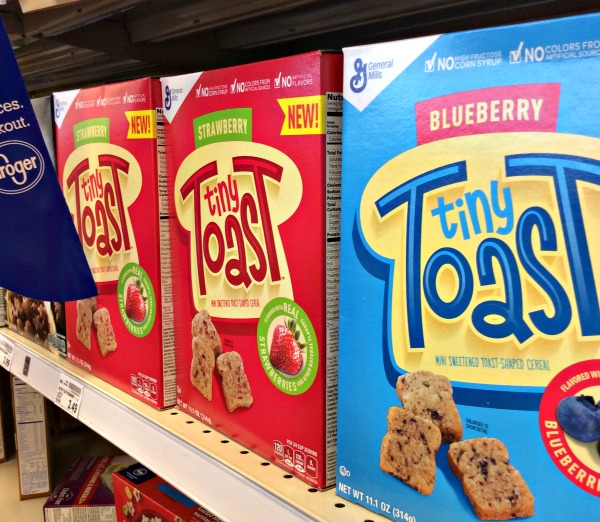 So, let me explain to you all the importance of cereal in our household. I'll admit – it starts with me. I have always been a cereal fanatic – so much so that an older cousin deemed me with the nickname 25+ years ago and she still uses it from time-to-time. There's so much nostalgia with pouring a big bowl of cereal and watching Saturday morning cartoons with my mom or snacking on a bowl (sans milk) while watching Matlock with my grandfather.
I've passed down those memories to my children and we will gladly sit down with a box of cereal, big spoons and bowls and enjoy our favorite family television shows or just talk about whatever topics arise.
Why I am loving the new Tiny Toast cereal? (And yes, I enjoyed a nice bowl right along with the kiddos when we got home!) With only 9 grams of sugar in each serving, no artificial flavors, no colors from artificial sources, and no high-fructose corn syrup it is a healthier option than other brands my children ask for.
Why are they loving the new Tiny Toast cereal? It tastes great with and without milk! That's all they care about and I'm okay with that.
Head to our Facebook page to see the quick and easy breakfast parfait my tween has been making for him and his little sister this week.
Having quick and easy breakfast options when school starts allows us to spend less time preparing meals and more time making sure we are starting our day on a positive note.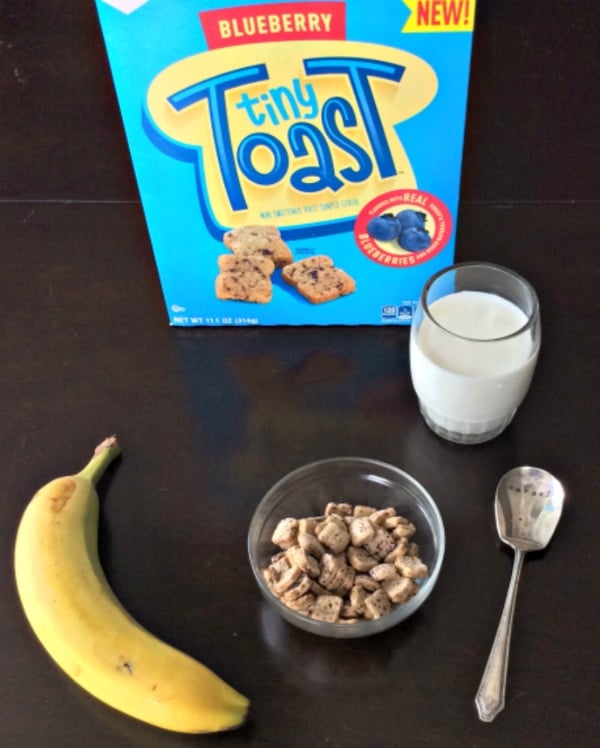 How to Establish A Morning Routine
After tackling school mornings as a mother for 12 years now, you would think I would be a pro at this, right? Nope. I am not the best morning person and it seems like the school day starts earlier and earlier each year. These tips are ones I follow along with my children to ensure we all are able to have a positive and productive morning:
Pre-plan. We pack book bags and put them by the front door, lay out outfits (including undergarments and shoes), and decide on breakfast the night before to alleviate having to look for things and make major wardrobe decisions first thing in the morning.
Get adequate sleep. I know about how many hours each of my kids needs to wake up feeling refreshed and rejuvenated. Thankfully, there are no struggles at bedtime with my tween – he is known to put himself to bed on some nights.
Mommy Time. I get up about 25-30 minutes before my tween's alarm goes off so that I'm alert and caffeinated.
Allow Time to Wake Up. Here's the thing, most of us do not jump out of bed ready to tackle the day (see # 3 for me). The same is true with our children. Allow them time to stretch and get their bearings together, if they need to. My tween is that type of person while my 4 year old rolls out of bed ready to tackle the day.
Create a patterned routine. Everything is done in the same order each morning so it flows easily bathroom, brushed teeth, get dressed, breakfast.
Stay calm and positive. When whining or frustration sets in, "kill 'em with kindness" is my motto. And silly songs and goofy faces help, too.
Here's to the kick-off a great back-to-school year with great mornings and positive attitudes!