Disclosure: This is a sponsored conversation in partnership with Bulletproof Coffee and 3 Chicken Consulting. All opinions are my own.
 Creating healthy habits has been one of my biggest focuses for 2016.
I've shared before that there are 3 main reasons I know I need to make health and wellness a priority:
As an adoptee, I do not have access to my medical history which means I have no idea what types of preexisting conditions I may have.
As a full-time entrepreneur, if I'm unable to work due to health reasons it has a big impact on my business and income flow.
As a wife and mother, I want to make healthier choices so I can enjoy a full and whole life with my family. My children are watching and it is important that we are creating healthier habits for us all.
[Tweet "#NowReading: Elevating My Coffee-Loving Experience with @bpnutrition #ElevateTheSeason (AD)"]
Throughout this year, I have made it a point to be more active and spend time outside moving with my children. We've, also, significantly decreased our fast food intake and eat more fruits and vegetables during the day.
There's one area that I have been avoiding making a big change to. If we're connected on Instagram it's no secret because this is something that is almost a constant on my feed – my coffee intake.
Divas, it is no secret that me and coffee go together – for reals.
A friend recently asked her coffee drinking friends what they enjoyed about it and my response was immediate and genuine:
"The smell, that first warm sip first thing in the AM – YESS!!!
I am Diva, Here me Roar! Let's get it all done!"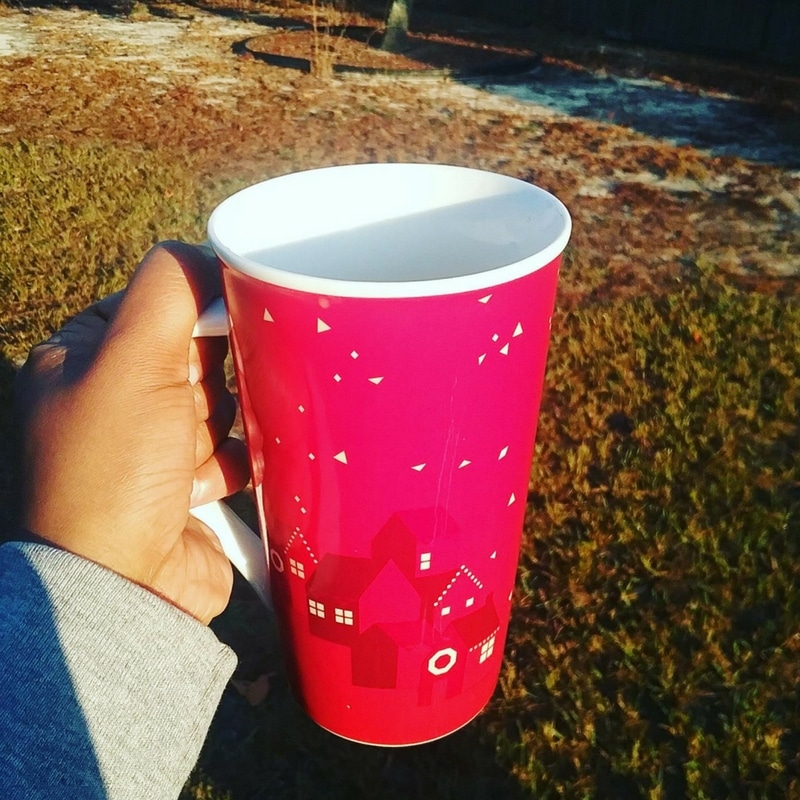 I told you it was serious.
But here's the thing – I knew the love affair was unhealthy for me. I could feel the effects when I missed my morning, mid-morning or evening cup (no judgement zone!). My coffee experience had become a big part of my routine but it was hindering my healthy habits focus in many ways, as well.
That's when I heard about Bulletproof coffee. After reading this article on the benefits of coffee, I was sold. These were my people. They wanted to help me help myself and still have my daily coffee experience. I just had to shift my mindset and make some changes to my routine – sound familiar?
So, what is it?
Simply put: Bulletproof Coffee is low toxin, high performance & full of healthy fats to fuel you throughout your day.
It has 3 components:
The coffee – Bulletproof has developed a special process to deliver upgraded coffee beans that are packed with beneficial antioxidants.
Bulletproof Brain Octane Oil which is one of the healthiest fats. Why use it? Our bodies quickly convert it to energy which gives us a mental boost and it is satiating which decreases food cravings.
Grass-fed butter which can be used in so many different ways and adds a creaminess to your coffee and optimizes cholesterol levels and blood chemistry.
Combined these ingredients provide energy, mental focus and a satisfying way to start your morning or give you a mid-morning boost.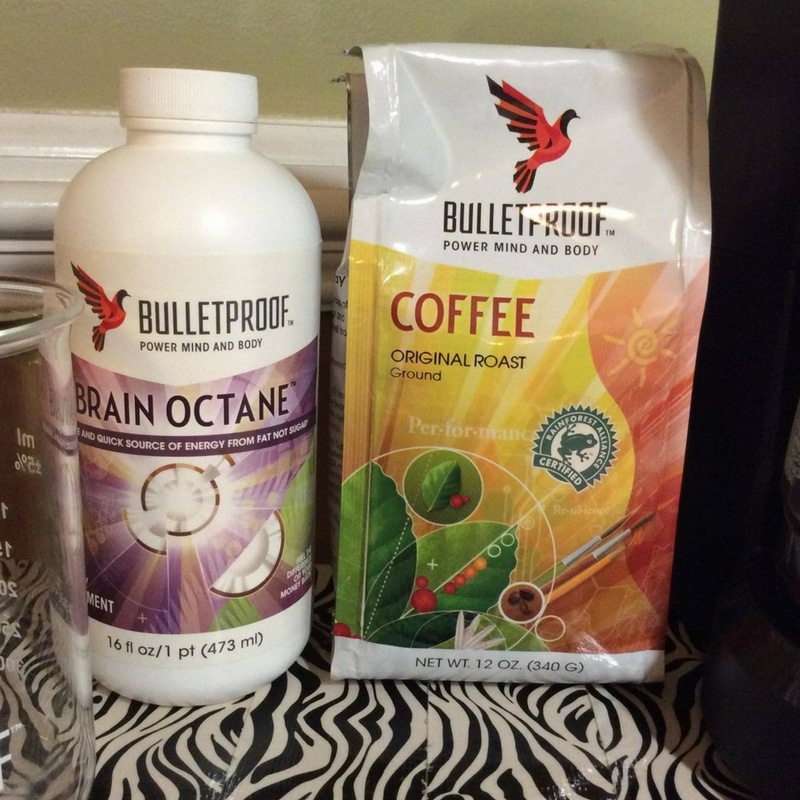 How's it going for me?
I'll be honest, I haven't cut out the non-Bulletproof coffee completely, but Bulletproof coffee is my first cup each day and I can tell the difference in my energy levels, focus and overall mental clarity.  I have, also, decreased the amount of coffee I'm drinking throughout the day significantly and have been more focused on drinking more water.
As I go into the holiday season and new year, I'm glad to be incorporating Bulletproof coffee into my healthy habits routine and tackle one more area to help me be healthier and happier.
Looking for ways to elevate your season and kick start your healthy habits routine? Bulletproof Coffee Starter kits are a cool way to test out Bulletproof Coffee & see if it is for you. More information can be found on their website.