I received a free copy of Do You Have The Courage To Be You? written by Jenny Williamson to review through iRead Book Tours. No other financial compensation was received and, as always, all opinions shared are 100% mine.
The title of this book quickly drew me in and piqued my interest. As I began reading, I was hit with familiarity as the author shared an experience with an authority figure that wrongly misconstrued her actions, spoke harshly and literally killed her dreams and aspirations. It's amazing how the words from our childhood can have such a lasting impact on us. Often we forget the actual words and actions, but the shift and change in our demeanor, actions and thought processes are significant. It's vital for us to remember when interacting with children how essential it is to speak encouraging, uplifting and motivating words. As the tagline states, to sow into them that they "created on purpose for a purpose". This is something so many of us had to learn (or are in the process or need to learn) when we entered adulthood.
Do You Have The Courage To Be You? encourages the reader to take a journey and provides an outline on steps and thought processes you will encounter. It embraces faith, forces you to face your fears and encourages you to reach to the depth of your soul and rekindle that dream that may have been squashed for whatever reason.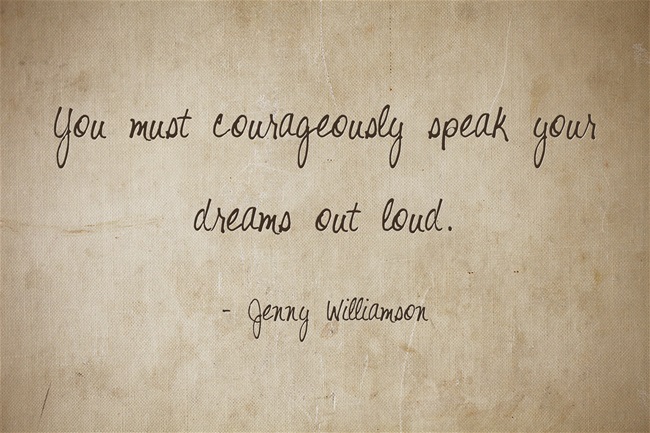 The Key Chapter Concepts at the end of each chapter were great additions. They were quick recaps of what was covered and doses of inspiration and instruction: "Become an expert in the issue."; "To be and do all you were created to, you must be healthy."; and "You must courageously speak your dreams out loud." were favorites of mine.
Do You Have The Courage To Be You? walks you through the authors journey to becoming who she was destined and called to be. She shares her lows and highs, her tears and her successes with rescuing children from sex-traffickers – not abroad, but right here in the United States. Truly a DIVA with a purpose that is sharing her gifts and talents with others to make a difference in the lives of others.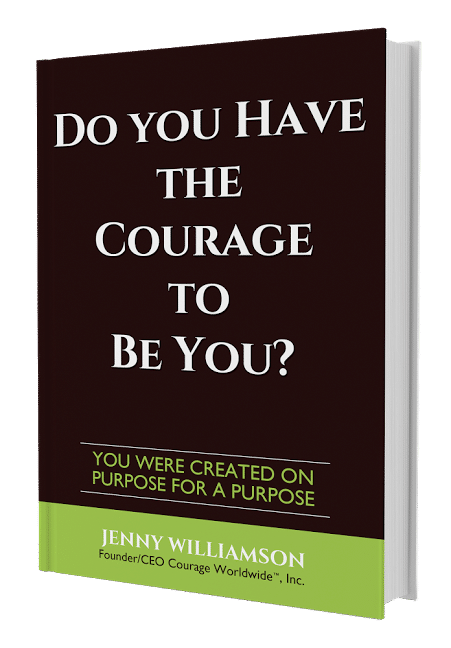 Synopsis of Do You Have The Courage To Be You?

Before time began, you were imagined, planned, and created for a specific and unique purpose. There is something you were created to do and if you don't do it, it will never be done. It is urgent that you find the courage to be and do all you were created for. Someone is waiting for you to be you. Have you ever contemplated your particular purpose – the reason you are on this planet? Have you intentionally pursued your true identity and attempted to fulfill your destiny? Do You Have The Courage To Be You? If you answered "No" to any of these questions, but want to answer "Yes," then life coach, Jenny Williamson, will help you to do just that through the pages of this book.
Do You Have The Courage To Be You? was the provocative question that changed the entire trajectory of Jenny's life, and became the impetus used to propel her on a journey of discovering her water-walking, giant-slaying, history-making destiny. She prays it will do the same for you. As Jenny neared her fortieth birthday, she felt pitifully ordinary, was mired in mediocrity, and cloaked in comfort. She knew courage would be required for her to leave the known for the unknown.

What does it mean to have the courage to be you? What thought patterns or belief systems keep you from being you? What challenges must be faced? How do you find your unique purpose? Within this powerful book, Jenny answers these questions, while transparently sharing her own story. Her journey led her to a vulnerable group of children – children who are being sold for sex – who needed a home and a family.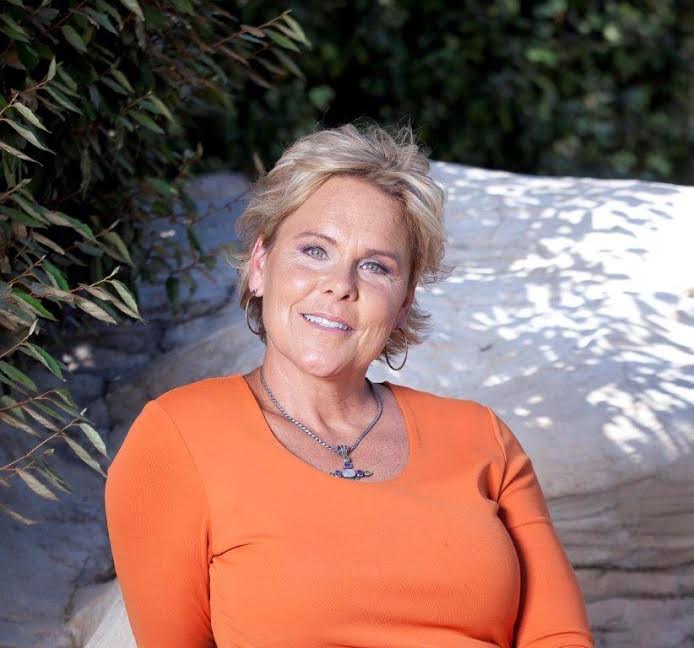 Jenny Williamson is the Founder and CEO of Courage Worldwide, an international, non-profit organization that builds homes for children rescued out of sex trafficking around the world. For her efforts and impact, she has received numerous awards. She resides in Northern California with her family.

Jenny was recently honored as a top 10 nominee in L'Oreal's Women of Worth campaign.
Author Interview
What made you write a book about purpose? 
For most of my life I did not believe I had one though I desperately wanted one.  So on my 40th birthday, I intentionally went on a journey my purpose and I did!  It was life changing and I wanted everyone I met to find and pursue theirs.  So I wrote the book, simply to help people find their purpose.
In your book you state "each of us was created on purpose for a purpose" – why is that important?
We all need to know that we are exactly "right" – created intentionally with our destiny in mind.  I am loud, bossy, passionate and hyper!  It is exactly what is needed to do what I do.
And what is that – do you have a profession besides writing?
Yes, I help rescue children out of sex trafficking, build them homes called Courage House and call them family. The organization is called Courage Worldwide.
So your book is about courage, your organization has courage in it – what is the most courageous thing you have ever done?
Being me!  It takes courage every day to just be me – the me I was created to be – unashamedly, unapologetically – just me.   For some reason, we often think we aren't good enough or we are too much.  I think the most courageous thing we must do is learn who we are and then love and accept ourselves – when we do that – then we can pursue a purpose that is unique to us.
If there is one thing you want readers to remember about you, what would that be?
That I am an incredibly ordinary person who has come to believe they have an extraordinary purpose and that I have had the courage to live out that purpose everyday.