Disclosure: I created this post as part of a sponsored campaign by Teva Pharmaceuticals. Compensation was received.
Even though migraines rank in the top 3 of the world's prevalent medical conditions and nearly 36 million Americans suffer from them, there are many who seem to just not get it. For those that have not experienced a migraine, it can be hard to understand how a "simple headache" can cause you to call into work and miss out on events. The easiest answer I give when questioned is "It's NOT a simple headache".
Stress and lack of sleep are my main migraine triggers. Unfortunately, the past few months I have found myself dealing with all three: stress, lack of sleep and migraines. Also, changes in weather can affect migraine sufferers, so the change in season and traveling to areas with different barometric pressures and humidity make a big difference to me, as well.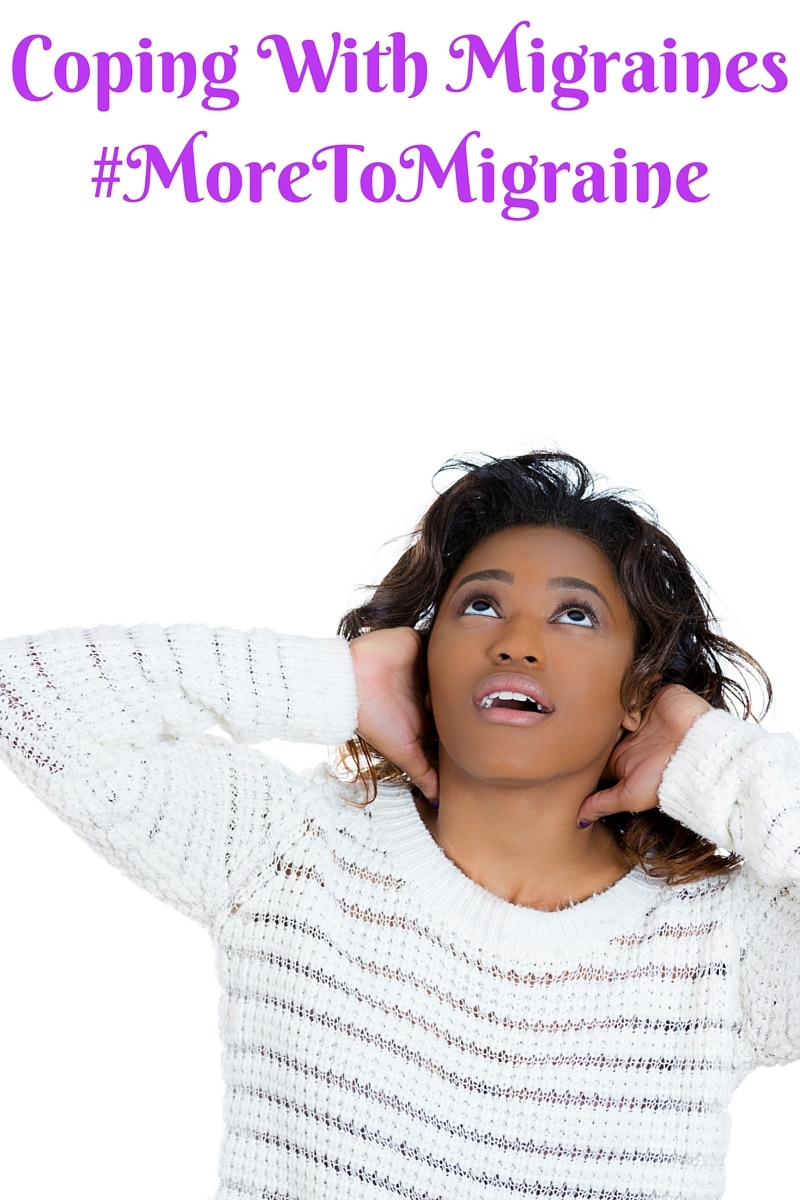 Coping With Migraines: Be Prepared
[Tweet "How do you cope with migraines? #MoreToMigraine"]
Having some of these items close at hand at home to help cope with sudden migraines make a big difference and help alleviate your anxiety.
These are few items that I try to keep close by at home, in my care and keep in my travel bag:
ginger candy for nausea
not a fan of ginger? Try anti-nausea wristbands
plastic bags in case of vomiting
noise-cancelling earbuds
sunglasses or a sleep mask
essential oils
bottled water to alleviate dehydration
Also, tracking your migraine and the events, emotions and environment leading up to them seems to helps many – especially if you get them frequently. You can create a journal or just use a pocket calendar to:
notate when you have a migraine
its severity
possible triggers
accompanying symptoms.
It may help to track tension headaches, too. Reviewing this information may help you to uncover triggers or patterns in behavior that lead to your migraines.
Do you suffer from migraines or know someone that does?
Head to MoreToMigraine.com for migraine support and additional information.