Do you have a blog editorial calendar?
5 Ways to Plan Your Content … Like A Boss
You've got your hosting all set up, and all of your wonderful blog ideas are just swimming around in your head ready to be typed up. You've got your coffee (or tea!) in hand, but as you sit down to write, you go blank. It feels like you've run into a brick wall, and all those ideas just disappeared. If you've run into this problem, the problem might be that you don't have a plan for all that fantastic content! It doesn't have to be something complicated. Today I will show you how to plan your content like a boss!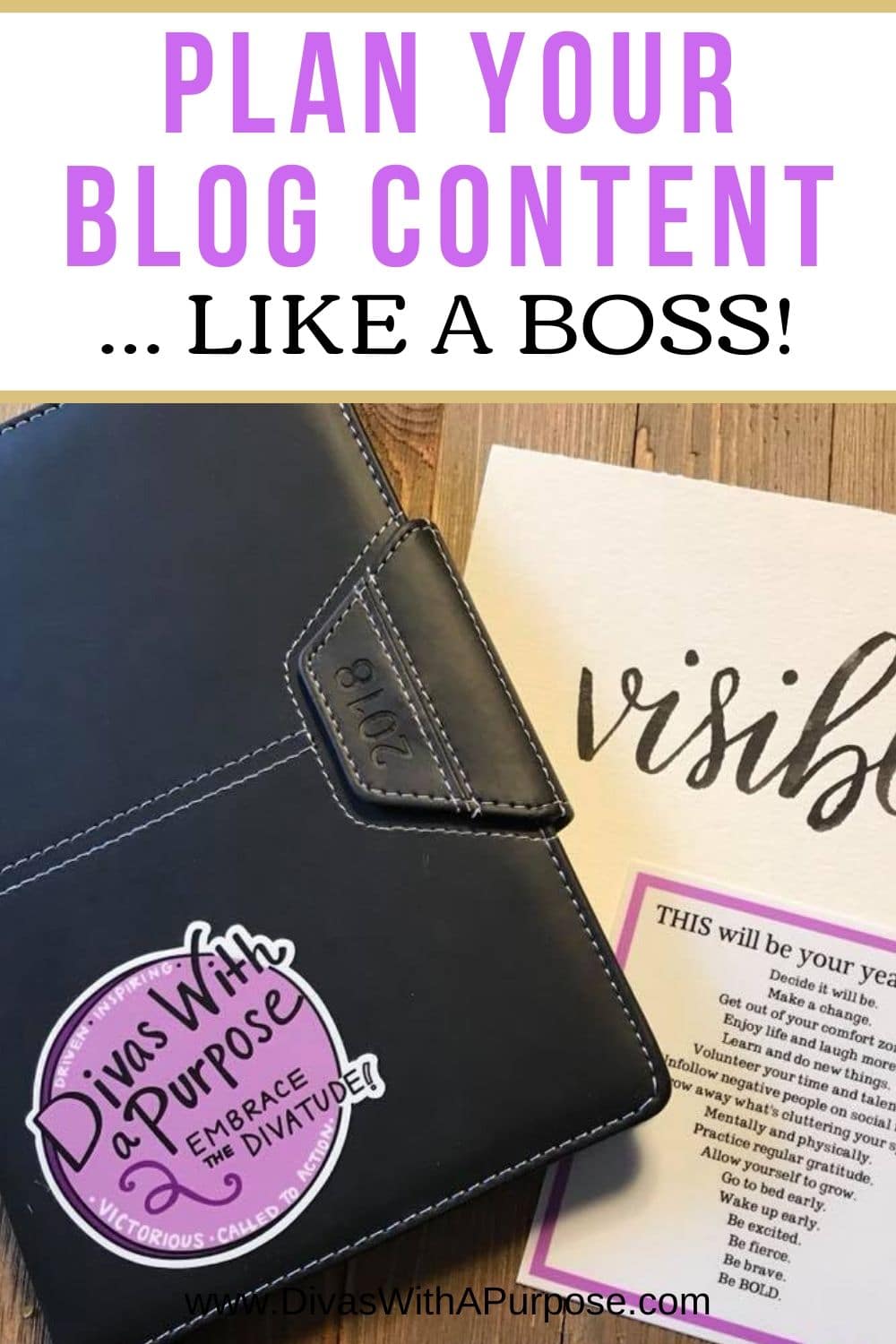 Create a schedule
First things first, decide how often you want to post. This not only includes when you will post new content but what day and time. You will have more traffic if your blog is more active, but make sure that the content you are putting out isn't crap or that traffic will disappear. If you are just starting out, think about publishing at least three times a week to get started.
Create a blog editorial calendar
If you will post a new article on your blog on Monday, then you need to know what day you will need to have it done by. This will make sure you aren't rushing at the last minute to add graphics and create a social media plan for this post. You can use a blank calendar or even a sheet of paper if you have to. Get those juicy ideas down on paper and plan your day around the posts you need to create.
Define your topics ahead of time
When you know what topic you'll be writing about ahead of time, you will have plenty of time to do research and gather your materials before you need to write the post. This will save you so much time and keep you from spending hours thinking of topic ideas. You can, also, implement the ideas I have in my eBook for social media content. You can easily use many of the topics for blog posts.
Set aside time to brainstorm
At least once a month, set aside time to brainstorm new ideas for your site. Figure out what topics you need to cover, holidays that might occur, and if you need to research a topic. I strive to do a brainstorming session each month and put these ideas on my editorial calendar.
Plan for promotion
This might sound silly, but after you hit publish, it's easy to forget about promoting your blog post. You've worked hard to create and write this post, make sure people get to read it! Each post you create should have a social media strategy behind it to make sure you are making time to promote your post each time a new one comes out.
No matter what type of site you are running, if you don't have a plan for your content, you will be doomed to struggle or even fail! Having a plan in place can not only be your guide on overwhelming days but ensure you never miss something or run out of content on your site.
---
Related Article: