Talk of Incredibles 2 creeped into our household this weekend and my oldest son quickly let it be known that he was all the way here for this movie.
I not-so-silently cheered and agreed.
I recalled the period of time where we watched the original Incredibles on repeat  for about six months when he was four. I'll admit it was one of those movies I could easily sit and watch with him over and over again like it was the first time. As we get closer and closer to his Senior year, I'm finding myself taking longer walks down memory lane and being intentional about the time we spend together.
We are already planning our family date nights around the great new releases this year – June 15th is on the calendar to see Incredibles 2 on the big screen and get reacquainted with a family that we connected with over 10 years ago.
In Incredibles 2, Helen (hey there Holly Hunter) is called on to lead a campaign to bring Supers back, while Bob (voice of Craig T. Nelson) navigates the day-to-day heroics of "normal" life at home with Violet (voice of Sarah Vowell), Dash (voice of Huck Milner) and baby Jack-Jack—whose super powers are about to be discovered. Their mission is derailed, however, when a new villain emerges with a brilliant and dangerous plot that threatens everything. But the Parrs don't shy away from a challenge, especially with Frozone (voice of Samuel L. Jackson … YES!) by their side. That's what makes this family so Incredible.
[Tweet "Here's how #Incredibles2 helps us all tap into our #SuperPowers"]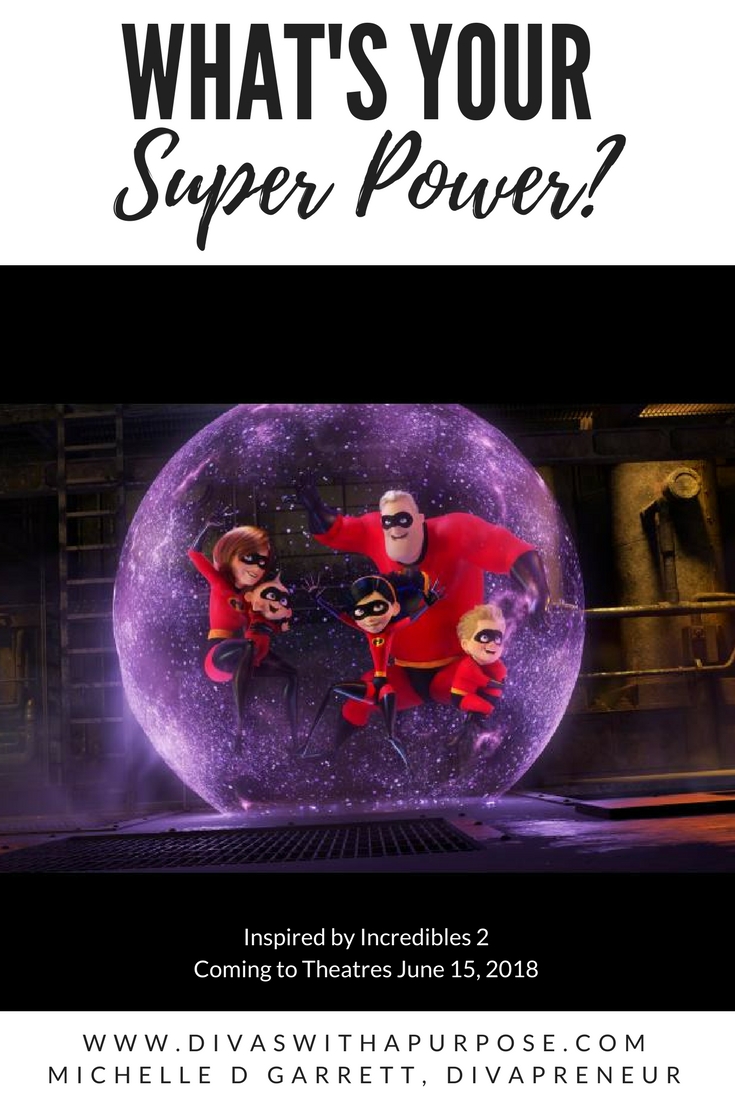 What's Your Super Power?
This is a question that my daughter asked me a while back that took me back. I wasn't sure how to answer at first so when I paused she quickly jumped in with an answer "Being my Momma!" Since then I have encouraged my children to tap into their superpowers to be the uniquely wonderful beings they were created to be.
Incredibles 2 is one of those movies that can help to reiterate this practice. Violet, Dash and Jack-Jack's super powers will be discovered during the movie and it is a great way to discuss how we each have our own super powers in our daily walk.
As parents we can help our children identify those things that they are great at. We can provide circumstances for them to hone their gifts and talents so they are able to embrace their super power and walk into their greatness.
And we can do that just by creating moments where we all laugh, love and spend quality time together.