A 26 Week Money Challenge is perfect for individuals who get paid on a bi-weekly schedule. It also is great for those who would like a sense of completion throughout the year and can re-start during the summer months, if they choose.
Are you familiar with the 52-week money challenge? It's when you save a specific dollar amount each week of the year. Usually, it's $1 for Week 1, $2 for Week 2 and so on. For many doing a 26 Week Money Challenge may be more convenient with your pay schedule (just exchange weeks for pay periods) or easier to commit to than a full year.
How the 26 Week Money Challenge Works
There are a couple of ways you can do this challenge.
The first way is using each week based on your pay periods if you are paid bi-weekly. Replace "weeks" with "pay periods" and save the dollar amount that corresponds with that pay period.
You can, also, use this to save $1000 at any starting point within 26 weeks. The great thing about this savings challenge is that you do not have to go in order. You can save based on what is most convenient for your budget. Just check off dollar amounts as you save to keep track of what you have completed.
I have created a simple printable to use to help keep track of the dollar amounts. You can download the free printable below or purchase a card for only $4 from my shop that includes the printable and affirmations to support your savings journey.
How to be successful with a money challenge
1 – Know what you are saving for. Is it for your emergency fund? Vacation fund? Having a specific savings goal will keep you focused and motivated.
2- Automate your savings. Whether it is auto-debited from your paycheck or transferred from your account on a specific day of the month, find a way to make savings something you do not have to think about.
As an entrepreneur, I sit down weekly to assess the income that has come into my business. I have a spreadsheet that automatically calculates percentages and dollar amounts for me when it comes to expenses, paying myself, and savings. I also use services like Digit (referral link) and round-up with my financial institution to save in small increments that add up in big ways throughout the year.
3 – Accountability will keep you on track. It could be making this a family savings project or creating a savings group with your girlfriends. Whatever it is that will help you stay on track and motivated, do it so you can not only rock out this savings challenge but become accustomed to saving on a regular basis.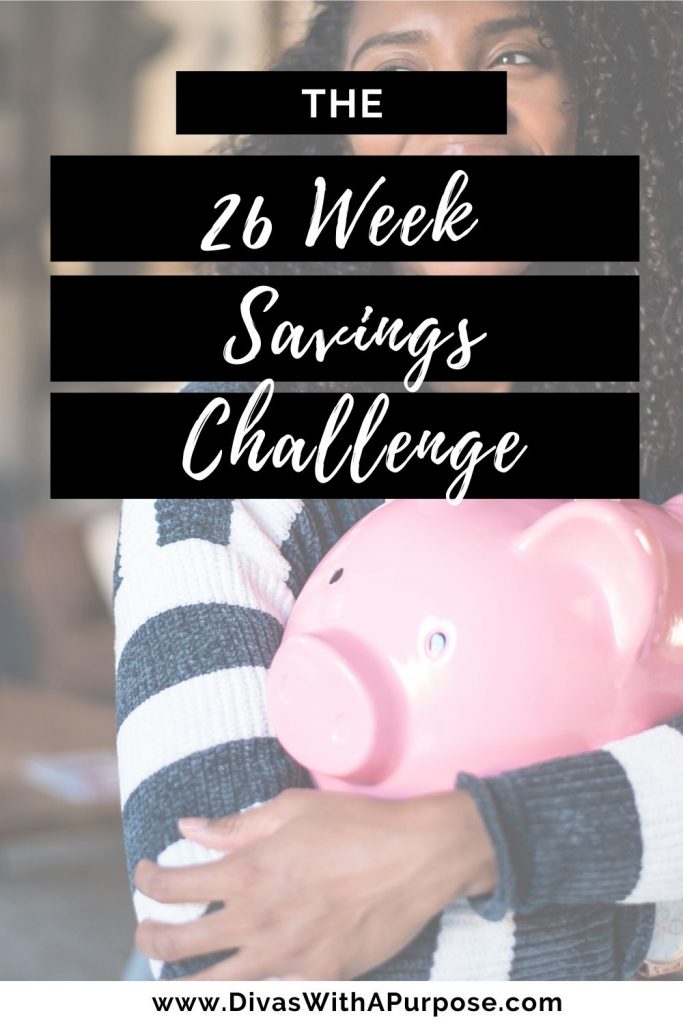 Tools to help you with your Savings Challenge
If you'd like to have a printable version of the tracker sent to you that includes affirmations to support your savings journey, I've got you covered.