Author: Pamela S. Thibodeaux
Narrator: Terri England
Length: 7 hours 30 minutes
Series: Tempered, Book 1
Publisher: Pamela S Thibodeaux Enterprises LLC
Released: June 10, 2019
Genre: Inspirational Romance
[Tweet "#NowReading: Tempered by @psthib – an #audiobookspotlight and Author Interview | @AnAudiobookworm #booktours"]
Rancher Craig Harris and veterinarian Tamera Collins clash from the moment they meet. Innocence is pitted against arrogance as tempers rise and passions ignite to form a love as pure as the finest gold, fresh from the crucible, and as strong as steel. Thrown together amid tragedy and unsated passion, Tamera and Craig share a strong attraction that neither accepts as the first stages of love.

Torn between desire and dislike, they must make peace with their pasts and God in order to open up to the love blossoming between them. It is a love that nothing can destroy when they come to understand that only when hearts are tempered, minds are opened, and wills are softened can man discern the will of God for his life.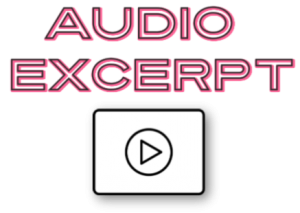 Tempered Fire, Book #3 in the Tempered series is scheduled for release on audiobook this month.
Click here for a blooper reel from the upcoming release!

Award-winning author, Pamela S. Thibodeaux is the Co-Founder and a lifetime member of Bayou Writers Group in Lake Charles, Louisiana. Multi-published in romantic fiction as well as creative non-fiction, her writing has been tagged as, "Inspirational with an Edge!" ™ and reviewed as "steamier and grittier than the typical Christian novel without decreasing the message." Sign up to receive Pam's newsletter and get a FREE short story!

Terri England is a radio personality, podcast host and book narrator. She is the mother of two daughters and one very stubborn (but smart) Doberman named Jackles. She loves music, both stars (Wars & Trek) and is obsessed with the supernatural. In her own words, Terri is "a geek and proud of it."

Q&A with Pamela S. Thibodeaux of Tempered Hearts
Tell us about the process of turning your book into an audiobook

.

I've enjoyed audio books myself and often wondered how to get mine into this format. Thinking it was expensive or complicated, I put this venture off. One day I read a series of blog posts by Nancy Cohen and thought, "What the heck?" I listed Tempered Hearts and then searched for a narrator, basically followed Nancy's advice to the letter. Once I found a narrator I could work with, she recorded. I reviewed. She made corrections. I reviewed. I approved then in about 2-3 weeks ACX sent notification the book was available! All in all it's been a harrowing but exciting venture.

Was a possible audiobook recording something you were conscious of while writing?

Not at first. My main goal when I wrote my Tempered series was to get published. Print published. Funny, as it happens, Tempered Dreams and Tempered Hearts were both issued as Ebook at first. I took the necessary steps to get them into print. The prospect of audio books just came to me last year (2019).
Were there any real life inspirations behind your writing?

I've always loved Bandera, Texas. As a young child of 4 or 5 I would visit with my grandparents their friend whom I called Aunt Ellen. When I started writing Tempered Hearts and decided to set it on a ranch, Bandera seemed the perfect place. In 2010 I went to a romance writers retreat in Bandera and ended up working at the same dude ranch that hosted the retreat off and on for 4 years. Since then I make it a point to return a couple of times each year to visit the many friends I made while living and working there.

How do you manage to avoid burn-out? What do you do to maintain your enthusiasm for writing?

Since my husband's death in 2009, my enthusiasm for writing comes and goes in fits and starts. When I'm really into a story, it's easy to maintain my momentum. However, I don't push myself when the story stalls. Burn-out comes from trying to force something that isn't happening or pushing too hard to make something happen that is not in God's time. When I feel that coming on, I take a break. I read a lot! I may write something different (blog posts, articles for local magazine, etc) then I pick up the story when I can.

Are you an audiobook listener? What about the audiobook format appeals to you?

What I love the most about audiobooks is that I can listen to them when I travel or am too busy to sit and read. As much as I appreciate them, and Ebooks, nothing beats holding a paperback in my hands!

What do you say to those who view listening to audiobooks as "cheating" or as inferior to "real reading"?

Any time you are exploring worlds or witnessing the lives of characters in whatever form is a good thing.

What gets you out of a writing slump? What about a reading slump?

Reading gets me out of a writing slump. There's no such thing as a reading slump LOL! Although, I do read mostly in binges.

Are any of those things referenced in appearance in your work?

Yes, except for Tempered Dreams, the Tempered series is set in Bandera, TX. Although Tempered Dreams is primarily set in Lafayette, Louisiana, Scott and Trina travel to Bandera and Craig, Tamera and their children travel to Lafayette – all of the characters appear throughout the series as love crosses the lines of age and strengthens the bonds of friendship.

What bits of advice would you give to aspiring authors?

Be teachable, flexible and continue learning, growing and improving your craft. Never give up! Your talent is a gift from God. Don't bury your talent or hide your gift.

What's next for you?

Tempered Fire is currently in production for audio release and afterward, Tempered Joy. After these two in the series, I want to get my two Women's Fiction novels, The Visionary and Circles of Fate in audio. I'm also working on Tempered Truth which has eluded me for years but I'm hoping to have it published (or at the very least, finished) this year.


Plugging you into the audio community since 2016.
Sign up as a tour host here.