Author: Pamela S. Thibodeaux
Narrator: Terri England
Length: 7 hours 15 minutes
Series: Tempered, Book 2
Publisher: Pamela S Thibodeaux Enterprises LLC
Released: Nov. 18, 2019
Genre: Inspirational Romance
Dr. Scott Hensley (introduced in Tempered Hearts) has built a wall around his heart since the death of his wife and parents. Katrina Simmons is recovering from scars inflicted on her as a battered wife. Can dreams be renewed and faith strengthened? Can they find joy and peace in God's love and in love for one another?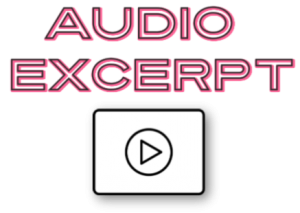 Tempered Fire, Book #3 in the Tempered series is scheduled for release on audiobook this month.
Click here for a blooper reel from the upcoming release!

Award-winning author, Pamela S. Thibodeaux is the Co-Founder and a lifetime member of Bayou Writers Group in Lake Charles, Louisiana. Multi-published in romantic fiction as well as creative non-fiction, her writing has been tagged as, "Inspirational with an Edge!" ™ and reviewed as "steamier and grittier than the typical Christian novel without decreasing the message." Sign up to receive Pam's newsletter and get a FREE short story!

Terri England is a radio personality, podcast host and book narrator. She is the mother of two daughters and one very stubborn (but smart) Doberman named Jackles. She loves music, both stars (Wars & Trek) and is obsessed with the supernatural. In her own words, Terri is "a geek and proud of it."


Plugging you into the audio community since 2016.
Sign up as a tour host here.