Disclaimer: Summer Memories included some business travel where I connected with amazing brands. Some of the products featured in this article were received free of charge in exchange for me sharing them with my awesome community.
At the beginning of this summer I declared that I was going to be intentional about disconnecting and enjoying the time off with my children. As we prepare for the first day of school next week, we can look back and say "Mission Accomplished".
We were most excited about spending time in Charleston, SC visiting my parents and enjoying beach time. It was amazing watching my daughter overcome her fear of the water and tackle the incoming waves with her brother and older cousins.
It was a summer of many firsts – including my daughter witnessing her first double rainbow from our front yard!
And even though I had some business travel throughout the summer, I was able to practice self-care and spend time with amazing female entrepreneurs who are absolutely owning their respective business platforms!
Needless to say, summer is one of my favorite seasons (despite the heat and summer bugs here in South Carolina) because it's a time I get to unwind, slow down and connect more with family and friends. To help keep summer memories alive and well, we've chosen some summer treats that are simple to re-create from the comfort of home with the help of Eagle Brand.
It was during my time at Mom 2.0 in Orlando, Florida that I first connected with Eagle Brand. Their team shared some absolutely delectable sweet treats with us, but my absolute favorite was the suggestion to add it it to my coffee. Divas! Oh. My. Goodness! I have barely used regular cream and sugar since I've returned home. It's that good.
One of our favorite summer traditions is dessert time. After dinner, we choose a treat and spend time in our backyard once the sun has gone down and it's cooled down a bit. Thanks to my daughter's love for YouTube Kids, we stumbled across a super easy to create summer treat with only 3 ingredients!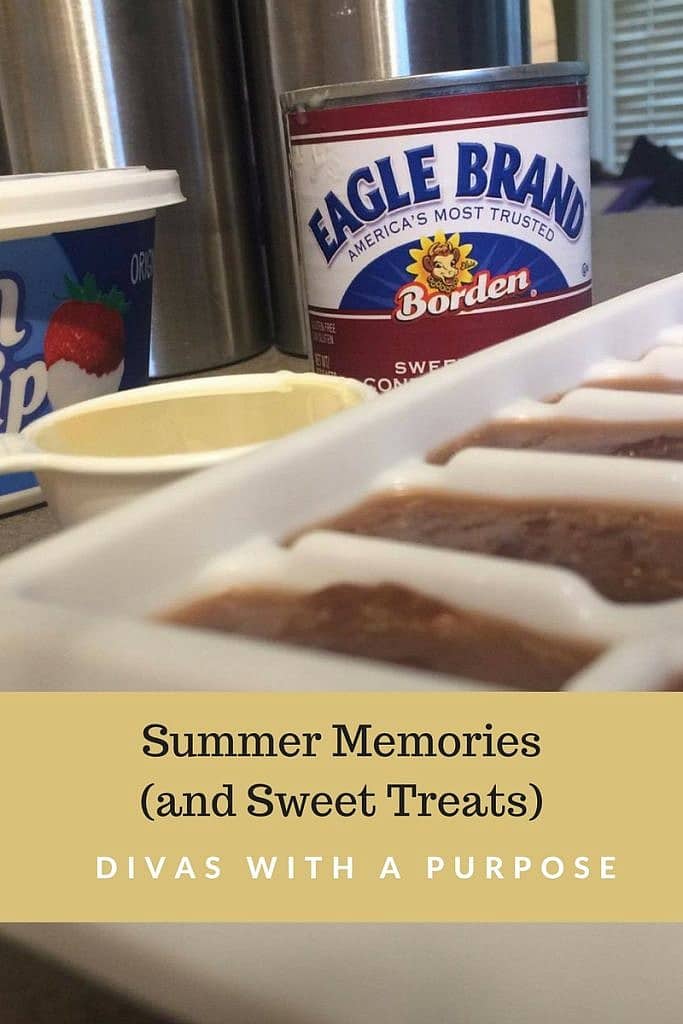 chocolate milk (frozen into ice cubes)
1/2 cup of whipped cream
1/4 cup of Eagle Brand Sweetened Condensed Milk
We adjusted the amounts a tad depending on how thick and creamy we wanted our frozen treat but it was absolutely deeeeeelish!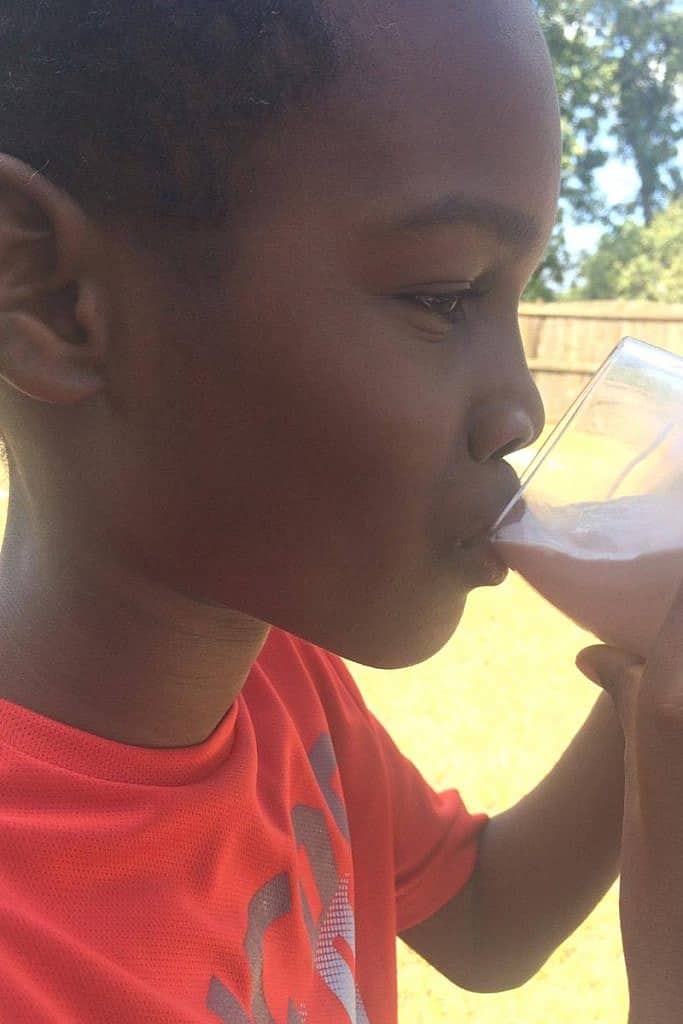 It reminded us of a chocolate treat from one of our favorite fast food restaurants made right in the comforts of home.
The long days of summer are quickly coming to an end, but the memories will truly last us a lifetime. Here's to new beginnings and fresh starts as we kick off a new school year and Year 9 of Divas With A Purpose!