I received free products from Shari's Berries to enhance the ice cream sundae bar I had planned for our #DivaTime Summer Bash and to help celebrate National Ice Cream Day which falls on the 3rd Sunday in July and is a part of National Ice Cream Month.
Every summer my girlfriends (the #DivaCrew) and I gather for our annual Summer Cookout. It's a time to get our families together and just enjoy some one-on-one time with everyone.
My home is the mid-way point for everyone so I'm the lucky one that gets to not travel in the South Carolina mid-July heat!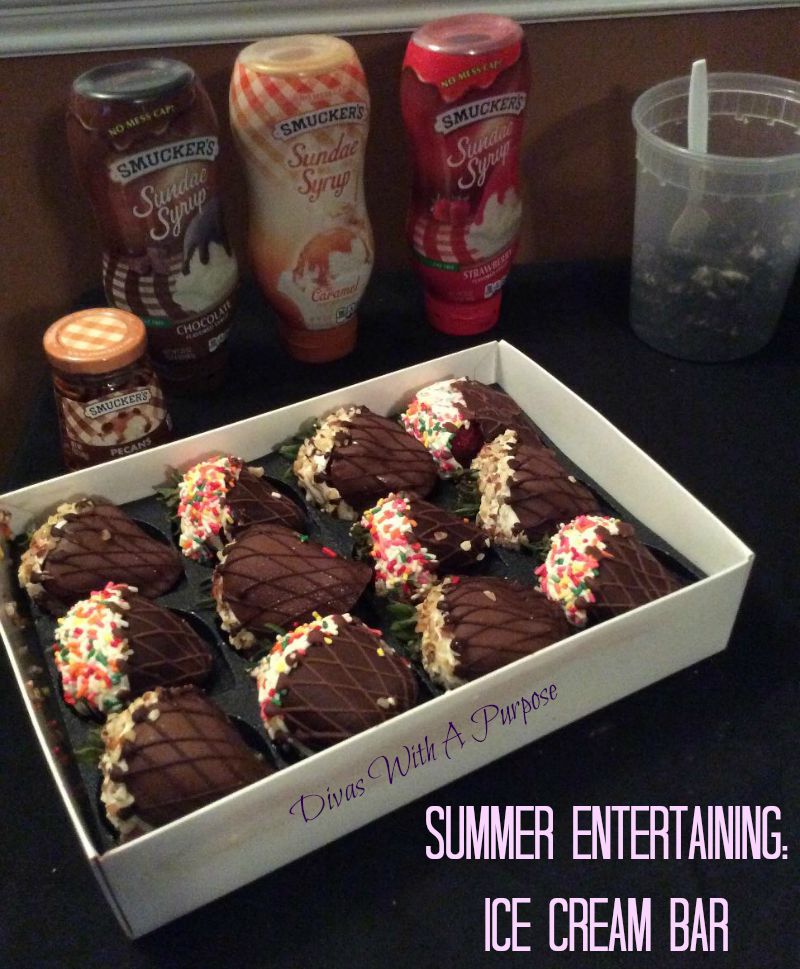 Of course we had our summer entertaining essentials:
Food, food and more food
Inflatable pool for the children
Citronella candles
Number 2 Spray for the bathroom (and yes it came in very handy!!!)
Hydration Station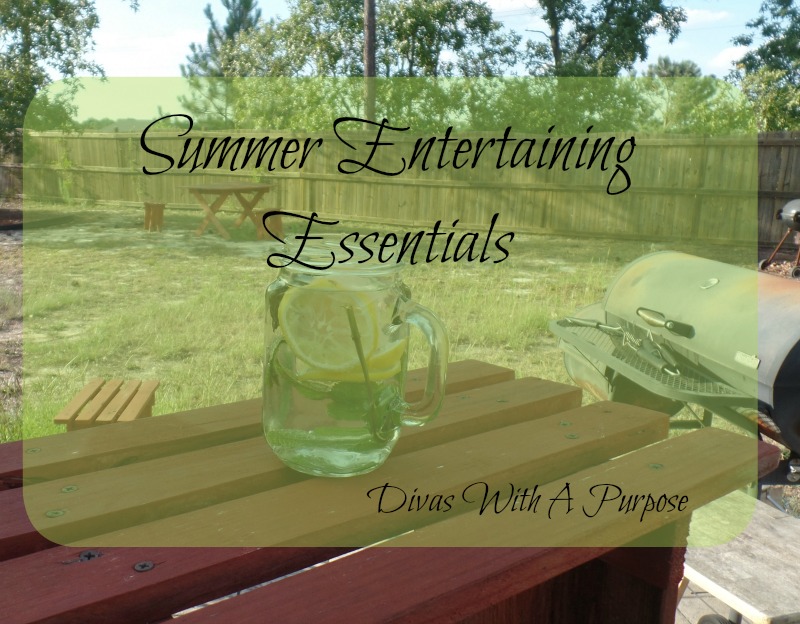 I kept a little surprise from my guests and it was my absolute favorite part of the day. Our children are a big part of our lives – and one of the main reasons my girlfriends and I connected and began spending time together on a regular basis. It was so much fun surprising the kids with an ice cream sundae bar and a little friendly competition to see who could make the best sundae!
If we're connected on Instagram, you may have already seen a few of our photos from the weekend:
Shari's Berries sent us some super scrumptious chocolate covered strawberries to compliment our ice cream bar. They. Were. A. Hit! I'll be honest, I snuck a few to the side to save for midnight snacks and National Ice Cream Day on July 19th. Who can resist Shari's Berries?
Preparing Your Ice Cream Sundae Bar
First and foremost – be prepared for a mess. Whether your ice cream sundae bar is for adults or children. It's ice cream. It's supposed to be messy! Embrace it. We had plenty of Wet Wipes available for hands and faces.
Our ice cream choices were simple – vanilla or chocolate. If you're doing this for a larger crowd, you may want to offer more of a variety and include sugar-free or yogurt options for health and diet reasons. (Because a frozen yogurt sundae is totally healthy in my book – just nod your head in agreement, okay.)
It's all about the toppings, Divas! Offer a variety of toppings for your guests – hot fudge, caramel, chocolate, strawberry, nuts (be careful of allergies!), marshmallows, chocolate covered strawberries, crushed cookies and candy toppings, the list is endless – have fun!
For quick clean up, use plastic bowls and silverware. We used waffle cones and had plastic bowls available for those that did not want a cone. Also, for the younger children I got the mini ice cream cups to make it easier to serve them.
Have fun! Let creativity rule and enjoy!