I love my mother.  She can be so "cute" at times.  I got awakened to a series of text alerts very early this morning.  I didn't bother to read them at the time, because, hey, if it was a real emergency they'd call, right?  Completely forgot about it until just a few minutes ago.  At 5:15 AM, my mother sent me the following:
I have within me all the ingredients for success. 
I now allow the success formula to flow through me and manifest in my world.
Whatever I am guided to do will be a success.
I learn from every experience.  I go from success to success and glory to glory. 
My pathway is a series of stepping stones to even greater successes.
Well, thank you, Momma!!!
This is probably an excerpt from her early morning devotional, but I'm so thankful that she thought to share it with me as a way to bless and uplift me personally and professionally.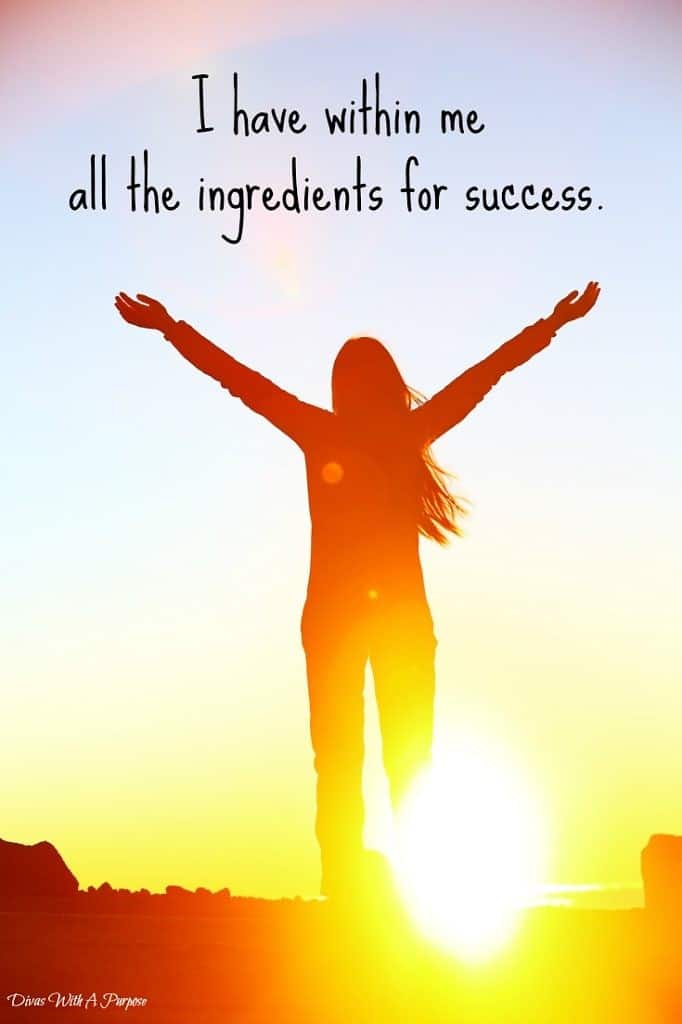 You Are a Success Story!
[Tweet "YOU are a success story!"]
Every now and then we need a little reminder and boost that we're all a success story.  We've all been through something that has taught us life lessons.  Even if we're currently going through a storm, we should walk in victory and claim the success in advance. 
I refuse to let an outside source tell me that I will not or cannot attain something that I have my heart set on.  I have all the ingredients for success within my being.  This line of thought should be something we all cling onto and share with those around us – our spouses, our children, our friends, everyone!
Too many times we go through an experience and learn absolutely nothing from it.  We take nothing from it. We don't grow.  We don't mature. Nothing.  But, it's okay…because we're destined to go through that exact same experience again until we come away with the knowledge and growth that is for us to gain.  I don't know about you, but I'd prefer to get it somewhat right the first time around!
Walk In Your Purpose: Success Story
Today's one of those days that's very blah and dreary, but in spite of all that – I'm still claiming success and walking in

victory

.
Be Blessed Divas and remember to be a blessing to others!
Encourage someone to be a success story and learn from their experiences as they grow better and better!