It's tough to be a busy mom. Being a busy mom and also finding time to stay fit? You must be crazy. Well, believe it or not, it is possible! Staying fit as a busy mom means finding time between taking care of family, carting kids to school and after-school activities, mealtimes, and anything else you need to do. It's not easy, but you'll have no problem keeping up with these tips on how to stay fit as a busy mom!
[Tweet "#NowReading: 7 Ways to Stay Fit as a Busy Mom"]
Disclosure: This article includes affiliate links.
1 – Resistance Bands
No matter what your situation is, the key to being fit is maintaining a workout schedule. Even if it's only for a few minutes a day, exercising and burning that energy will keep you feeling your best. If you just can't find any time in your day, try some exercises that you can do while multitasking. Resistance bands are perfect for toning your legs while you sit at your desk or help with homework. Simply loop the band around your ankles, and stretch it as you move your legs apart! Bands are available in different resistances so you can start small and work your way up, all while getting your other work done.
2 – Compartment Containers
Getting your diet under control is a great way for busy moms to keep working towards their goals, without having to take time away from everything else. With all the great resources out there today, proper nutrition is easier than ever! But no matter how healthy something is, eating too much of it will still hurt your progress. Try portioning out your meals ahead of time with compartment containers. Compartment containers allow you to determine the right portion size long before you're ready to eat, which is great because hunger can cloud our judgment and lead to overeating easily. Staying fit when you're a busy mom can come down to small changes like this over time, so it's best to get in the habit now!
[Tweet "Small changes over time can make getting and staying fit as a busy mom easier to manage."]
3 – Simple eBooks
Before we start talking about more active workouts for busy moms, it's important to note that being fit is a lifestyle choice, not just a diet fad or quick fix. If you're looking for some tips to get into the lifestyle and stay there, check out the ebook Eat the Berries: Weight Loss for Busy Moms. It's full of helpful advice for busy moms looking to stay fit, and will be a huge help in your journey towards long-term healthy living!
4 – Zumba workout videos
Alright, let's get into the workouts. First things first, over the last few years Zumba has had a huge following, and it's not slowing down anytime soon! Challenge yourself to get moving with these easy to follow Zumba workout videos. They're targeted at areas below the waist, helping you dance your way to a happier you! With videos that are roughly 10 minutes long, this a great workout to slip into your busy schedule a few times a week to really burn that energy.
5 – High-Intensity Interval Training videos
Are you short on time, but want something a little more intense than Zumba? No worries, I have the solution for you! For those busy moms with at least 15 minutes a day to get moving, check out these HIIT (High-Intensity Interval Training) videos. Follow along as you slowly work your way up to the most intense workout you've ever experienced! With only 15 minutes a day, this is the perfect way to burn energy fast and help tone and shape muscles without an expensive gym membership. These HIIT workouts don't require any equipment, so you can get started today!
[Tweet "Seeing results and staying motivated makes all the difference when you've got such a tight schedule."]
6 – Wearable fitness trackers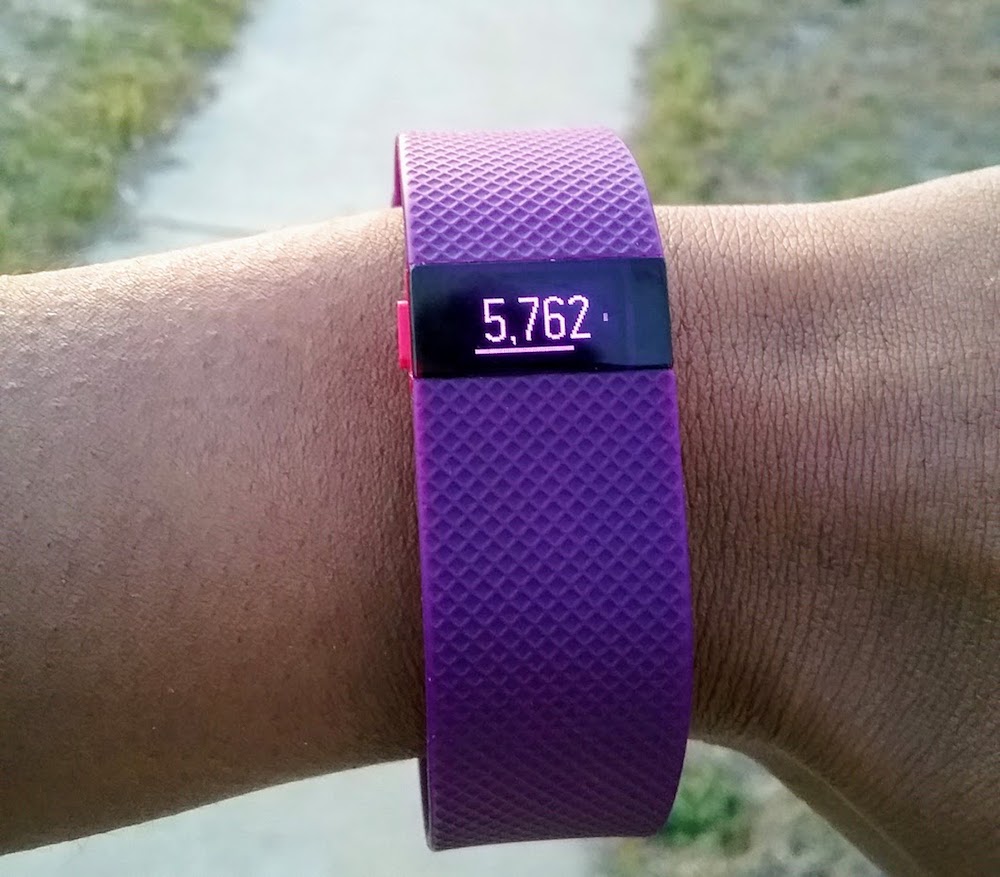 With all these short workouts, sometimes it can feel like we're hardly making a dent in our goals. While even short workouts make a big difference over time and are exponentially better than doing nothing at all, we know it can be hard to feel good about it. If you want better insight into what your body is really doing during your workout, check out FitBit. While it is only one of many different wearable fitness trackers out there, FitBit by far the most recognizable. Seeing results and staying motivated makes all the difference when you've got such a tight schedule.
7 – Leggings
Being a busy mom means you won't always get as much time for yourself as you may want. Trying to stay fit with limited time can be a struggle, but with these tips and tool to help you, you're sure to succeed! As you continue to keep up with your family, home, and workout routine, get yourself a new pair of cute leggings to show off your progress and stay motivated. You've certainly earned them!