Do you have visions of launching a thriving business, writing a book, starting a podcast or developing a life-changing app? If these big goals are still just dreams swirling around in your head, you're not alone. Many talented female entrepreneurs struggle with self-doubt, analysis paralysis and waiting for the "perfect timing" to finally pursue their passions.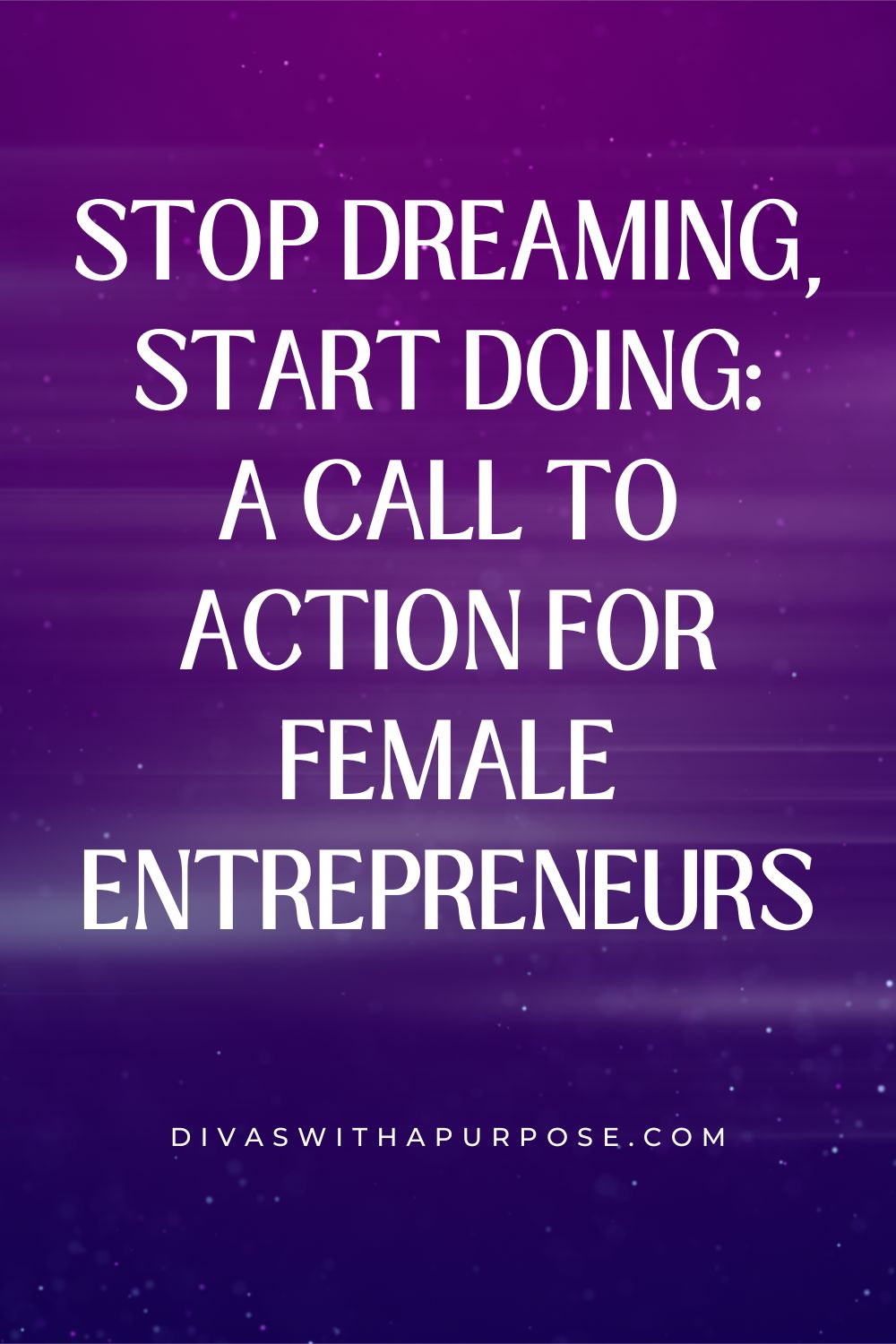 But here's the hard truth—there will never be a perfect time. Life brings constant changes and challenges. If you keep waiting until the stars align and everything falls neatly into place, you may completely miss your window to turn your dreams into reality.
Our shop's most popular journal inspires action with the saying:
That podcast? Launch it.
That blog? Start it.
That book? Write it.
That idea? Flesh it out.
That app? Develop it.
That gift? Put it to use.
That life? Live it.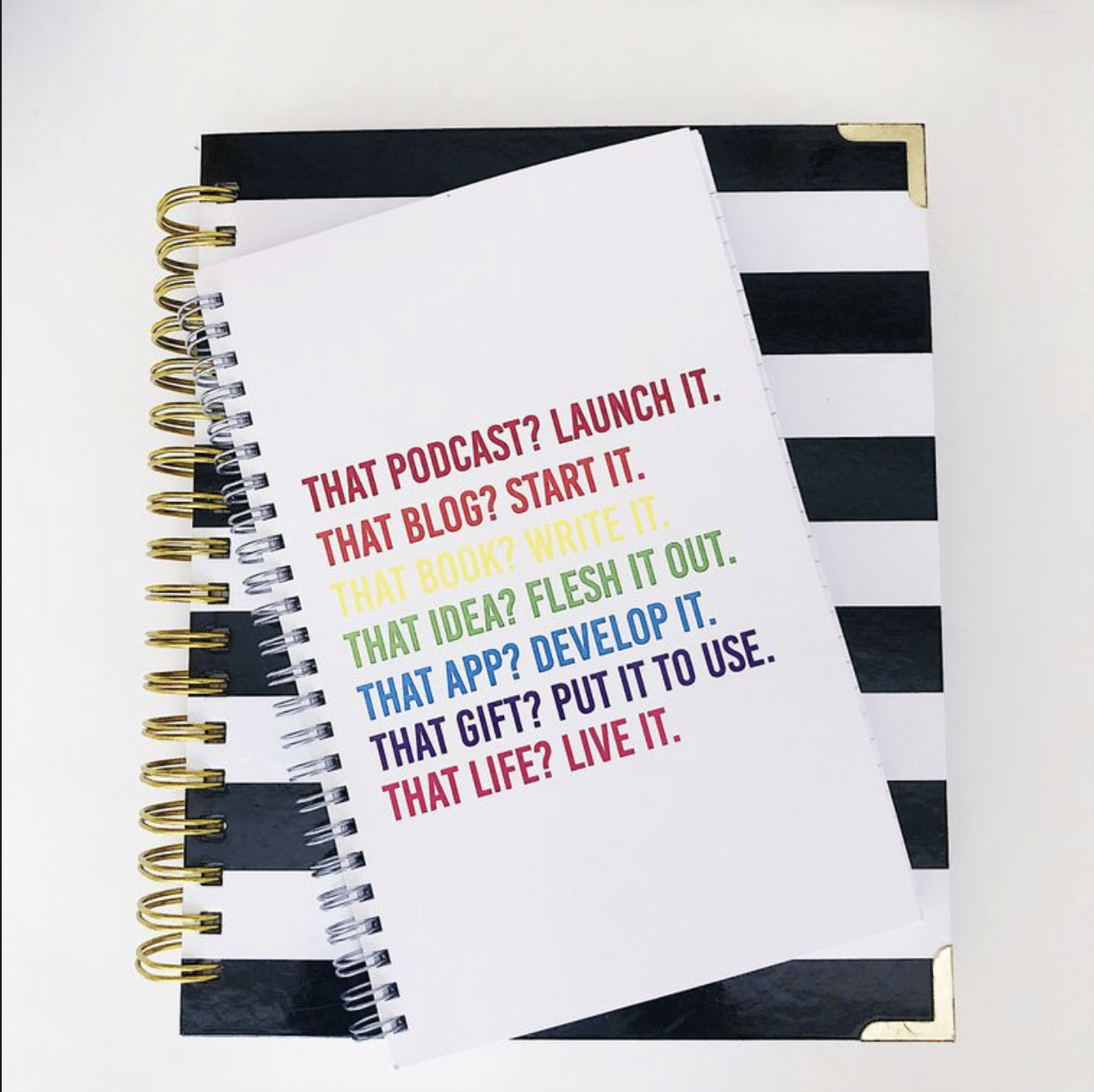 You only get one life—make it count. All those brilliant ideas you have? The world needs to hear them. You have so much wisdom to share, and your products and services could help countless people. Don't rob the world of your talents because of self-doubt or analysis paralysis.
Start Doing: Take that first step
I know taking the first step is scary. Starting something new feels vulnerable. But you have to find the courage within to push past the fear. Begin with small actions each day that inch you closer to your ultimate vision. Join an online community of female entrepreneurs to find support. Set deadlines for yourself. Break down big goals into bite-sized tasks. Document your ideas in a journal. Find an accountability partner who will nudge you forward.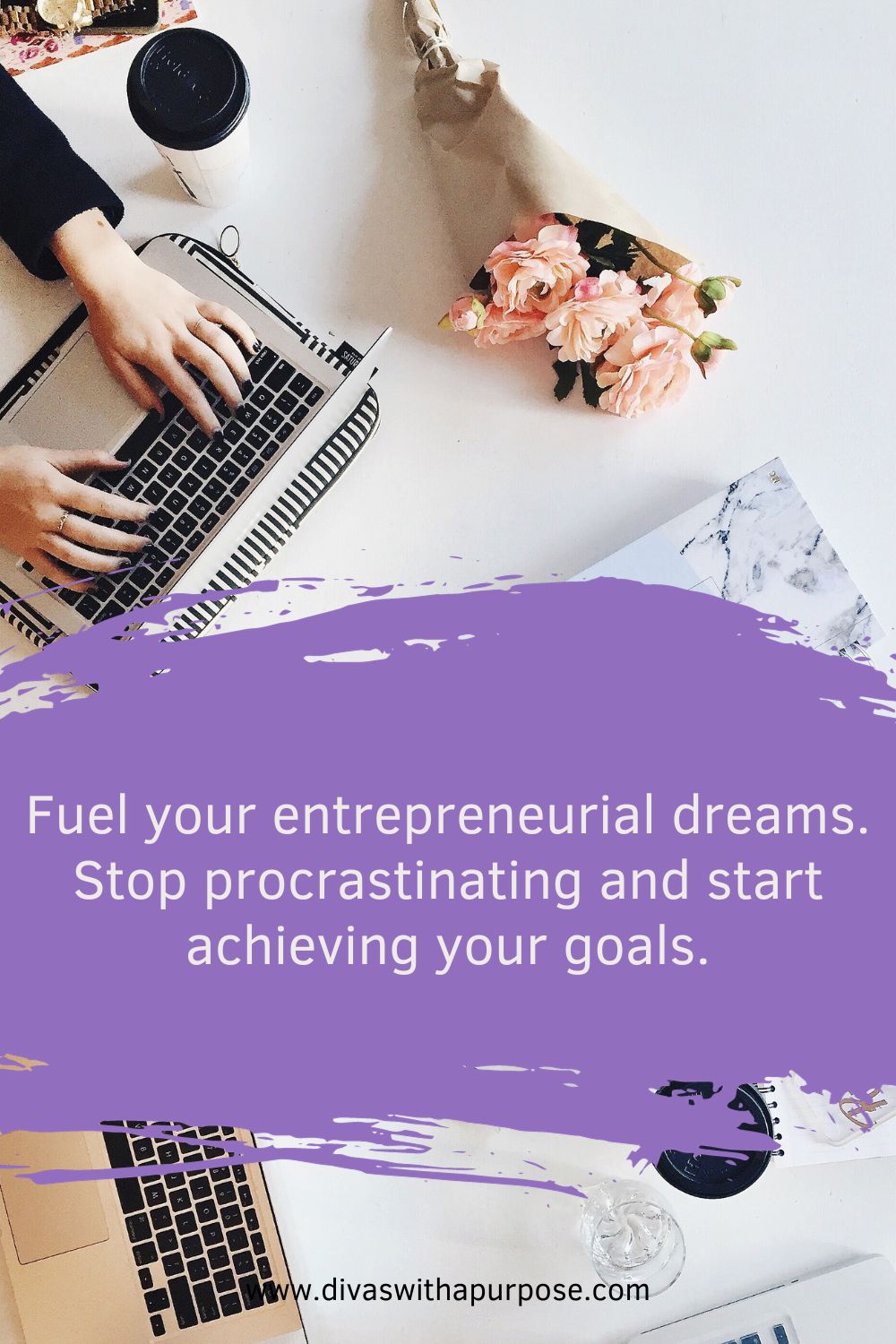 Sisterhood is also so important on this journey. When women connect and collaborate, we can empower each other to aim higher. Don't isolate yourself—find your tribe of like-minded female entrepreneurs who will uplift you while you do the same for them. Together, we can all stop dreaming and start doing.
You may not feel ready or qualified today. But few people ever truly feel 100% ready to take major leaps. You have to give yourself permission to learn as you go. To stumble and pick yourself back up again. To ask for help when you need it. Growth happens outside your comfort zone.
This is your sign that you CAN do this. I believe in you, and I'm cheering you on loudly from the sidelines. You have so much to offer this world—it's time to share your gifts unapologetically.
Feel the fear. Do it anyway. This is your moment. Seize it with courage, audacity and passion. Stop waiting for the perfect time—the time is NOW. Your dreams won't achieve themselves. Take that first step today. You've got this!