Disclosure: I was compensated for this post. This post also contains affiliate links and I will be compensated if you make a purchase after clicking on my links. 

Every year I say I want to send out holiday cards. Every year I fail miserably. This year I am taking a new approach to send holiday cards with ease by starting early and implementing some simple steps to be successful with this goal.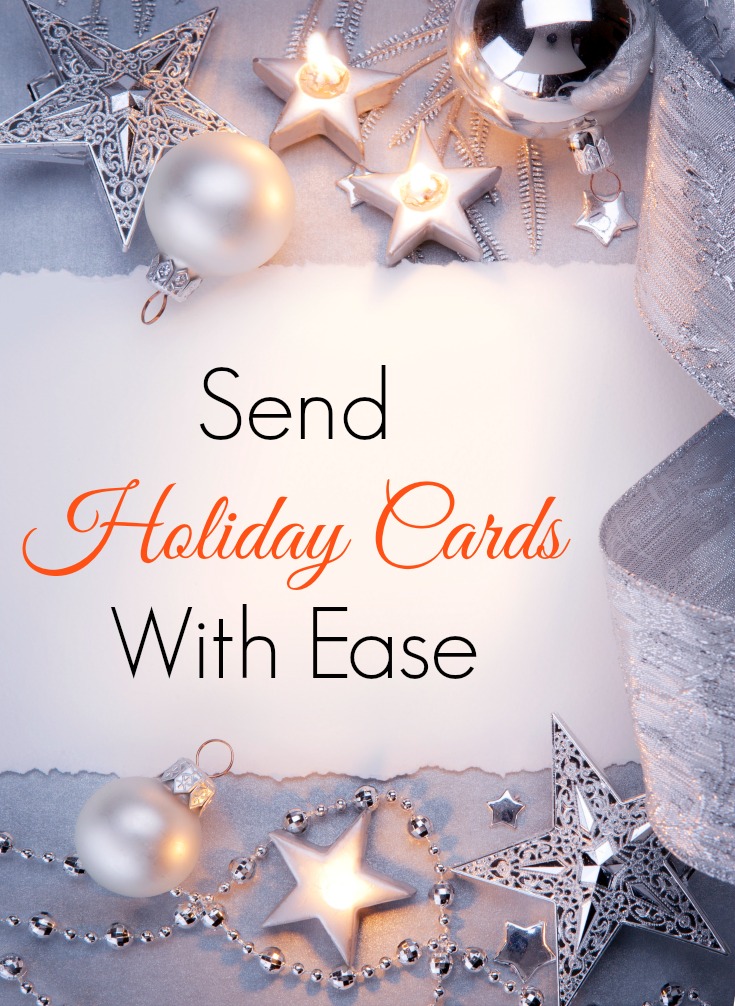 The great thing about planning ahead is that I am able to take advantage of the great holiday sales and specials that come up from some of my favorite online stores.
One of those is Tiny Prints. I have used them for birth announcements and cards in the past. I was, also, able to get this oh-so-divalicious personalized mug from them:
Starting today (December 9th) Tiny Prints is offering 40% Off All Cards & 30% Off All Gifts and Home Decor Plus Free Shipping with coupon code JOY40FS
5 Ways to Send Holiday Cards With Ease
1 – Prepare a reasonable list of those you want to send physical cards to. Let's be honest, many people do not expect physical cards these days so do not feel pressured to send everyone something via snail mail. I like to think of my physical holiday cards as "Happy Mail" and send them to people who have really made an impact on my life and that of my family throughout the year or those that I have stayed connected with through thick and thin over the years.
2 – Set a schedule. Once you know how many cards you are sending, set aside some time to write them out and prepare them for mailing. Think about when you want to have them all mailed out and
3 – Electronic cards / messages are okay. Not everyone needs to get a physical card. A well-thought email goes a long way, as well.
4 – Include your family. Delegate, delegate, delegate. If your children are old enough, have them write messages to some of your card recipients.
5 – Have fun! Make it an experience. Grab a glass of wine, your favorite TV show on the DVR or some fun music and enjoy reflecting on the wonderful memories from the past year and the blessing of family and friendship.
BONUS – Send cards and well-wishes throughout the year! Don't feel constrained to sending them during the holidays only.