Quick activity – go look at yourself in a mirror and say out loud the first word that comes to mind. Hopefully, it was something fabulous and positive and uplifting and full of divatude!
If it wasn't – why not? What is it that's keeping you from seeing the wonderful diva that you are? Inside and out?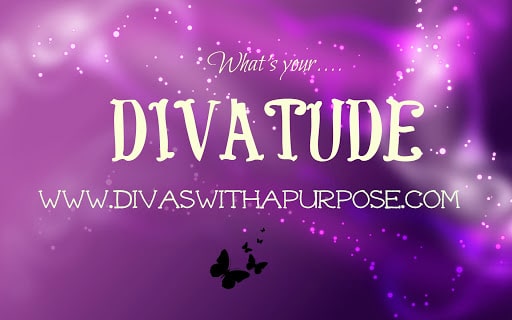 "The worst loneliness is to not be comfortable with yourself." – Mark Twain
Loving who you are is not about being super confident or arrogant. It's about acceptance. It's knowing, embracing and loving who you are – flaws and all – from the inside out.
No one can be you as great as you are. Who you are – your words, your actions, your gifts and talents – all of that combined make up who you are. No one else could put all those things together and be as great a person that you are!
We are all uniquely and wonderfully made. There's a reason why we are the person that we are. Even identical siblings have key differences that distinguish them from one another. Those differences – no matter how small and insignificant they may seem
"I never loved another person the way I loved myself" – Mae West
I recently came across a frumpy to fab challenge over at A Proverb's Wife that really made me stop and think. We get all dolled up to go out to see family and friends, to work, shopping – why not do it consistently for ourselves? No matter what your daily routing consists of – make it a point to get made-up for yourself and see how you feel afterwards.
How do you show yourself love on a regular basis?
What was the word that came to mind when you looked in the mirror?
Are you satisfied with that or
do you need to commit to changing your self-talk?