Somehow I was in the dark about Random Acts of Kindness week! I am going to blame it on the crazy weather we have been having here in South Carolina – from ice and snow to earthquakes all in one week!
What is a random act of kindness? Simply put, it is a selfless action meant to cheer up or assist others.  It could be as simple as letting someone go first while in the grocery check-out or raking your neighbors leaves.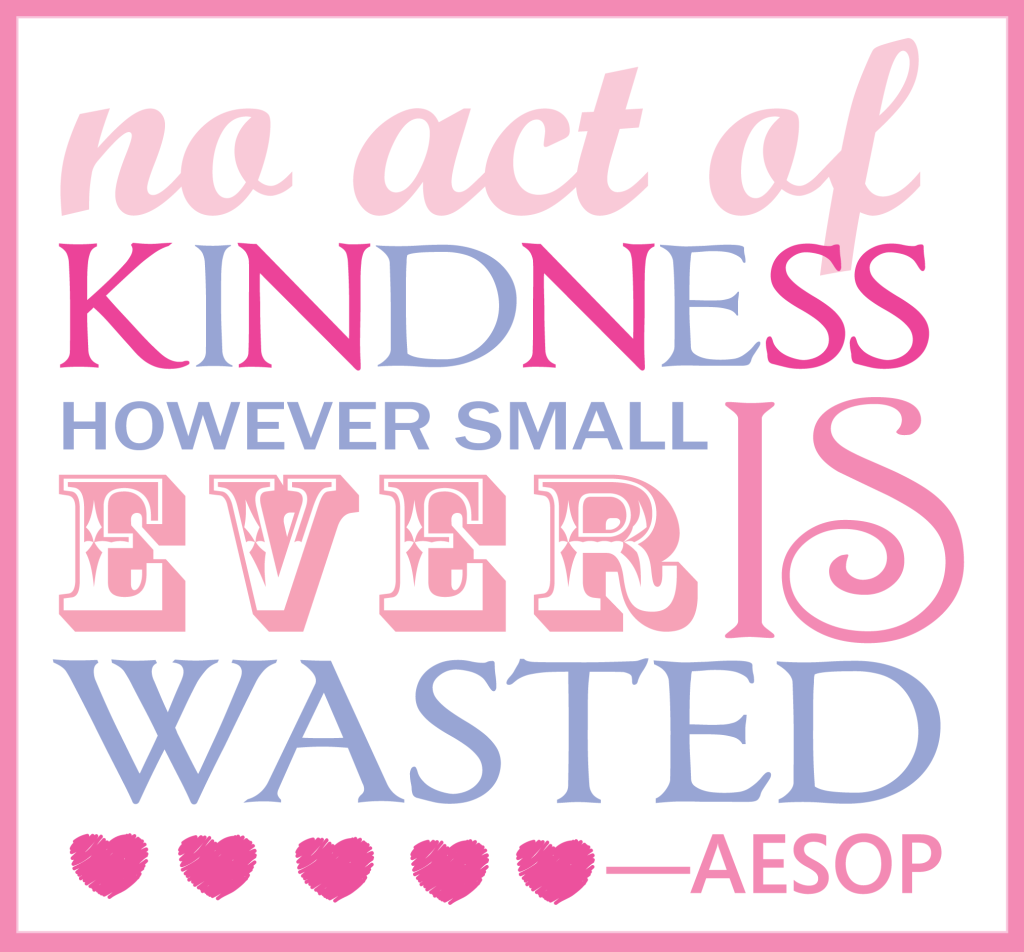 The start of random acts of kindness is attributed to the American writer Anne Herbert who in the early 80s wrote "Practice random kindness and senseless acts of beauty" on a restaurant place mat.  This quote has sparked a movement and countless books, articles and websites are dedicated to promoting random acts of kindness in our communities.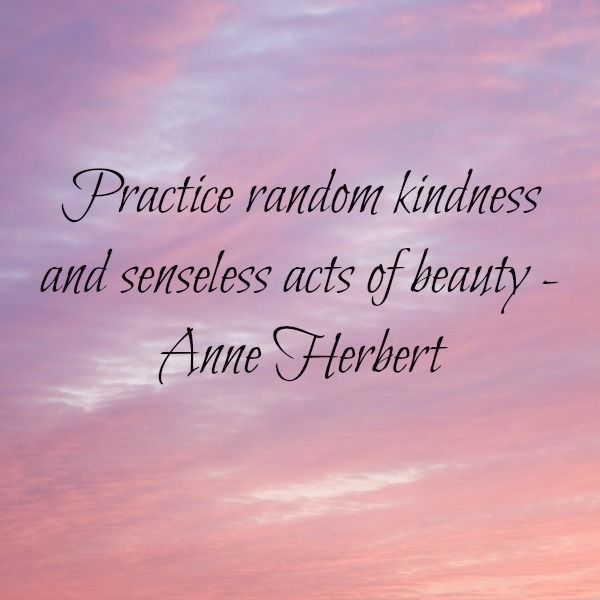 Often when people think of random acts of kindness, it involves some type of monetary contribution – paying for a meal, buying a gift card, etc. However, there are ways to make a difference in the lives of others – no matter your age and without spending a dime:
become a mentor or tutor
donate books to a shelter or daycare
hug a loved one just because
give a co-worker a compliment
share an inspirational quote or image via email or social media
recycle
be a courteous driver
offer to babysit for a single parent or for a couple that needs a date night
send a friend an old photograph with a nice note
have a swap party to exchange items you don't need but your friends could use
listen
give an inspirational book to a struggling friend
leave your favorite book in a public place with a note for others to enjoy
write a thank you note to someone who has made a difference in your life
I challenge you to do one random act of kindness a day for the next week.
You will make a difference in the lives of others and yourself!