Thank you to Helper for sponsoring today's post and inspiring me to try your Free Ground Beef Rebate!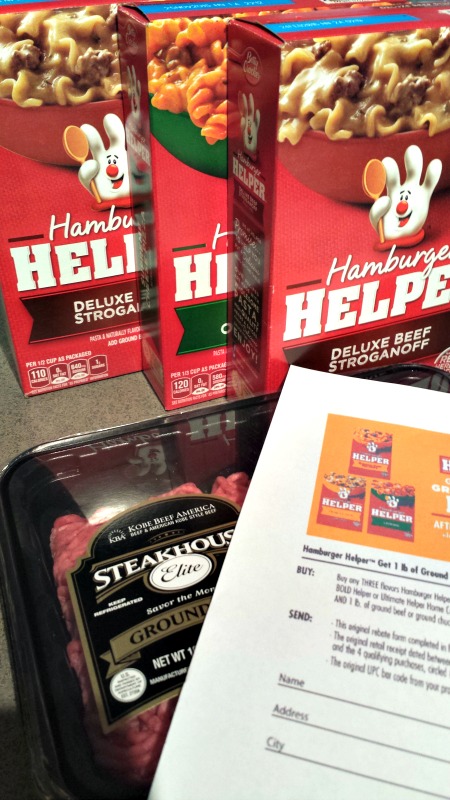 Weeknights can get pretty hectic in our household managing multiple schedules – as most families can relate to. One thing I have focused on this year is delegating more responsibilities to my family to ensure everyone has responsibilities and to keep me balanced and focused.
My teen was eager to take on cooking two nights a week and I had no complaints at all. I have to admit that he does a great job with simple recipes and rarely needs a reminder to get dinner started on his nights.
Quick boxed meals like Hamburger Helper make for easy meals and snacks for him and his siblings.
Helper is currently running a great promotion where you can get Free Ground Beef, when you buy 3 boxes of Helper! Have you seen the price of ground beef lately?
To help with getting their veggie intake, I love that Helper gives great suggestions on each box to enhance their super simple and easy recipes.
The Deluxe Beef Stroganoff is a favorite of all three of my children. We add mushrooms to the mix while we're cooking and serve with a green salad – VOILA! Dinner is served!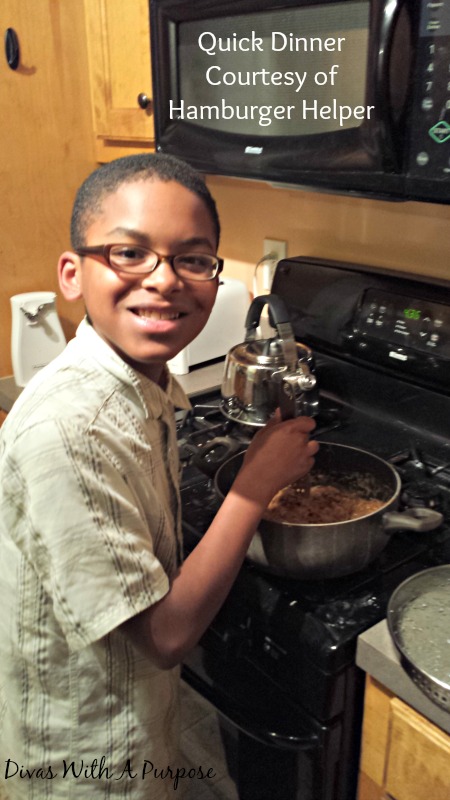 How To Get Your Free Ground Beef Rebate:
1. Visit your local grocer, and purchase three Hamburger Helper products and Ground Beef.
2. Head here. You will see the digital rebate: "Free Ground Beef, when you buy 3 boxes of Helper." Please note that you may also buy Chicken Helper or Tuna Helper.
3. Click on the rebate.
4. Print and mail in the rebate form.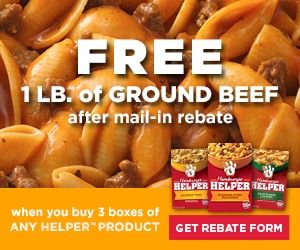 Yes! It's that simple!
What are your family's go-to
quick and easy dinner recipes?