This quick and easy quiche is one of my favorite breakfast and brunch meals to make! Let's be honest – quick and easy meals are a must-have in my life. I'll be honest, cooking is really not one of my favorite things to do. That and having a household of people that all have very distinct likes and dislikes can make it frustrating. Today's breakfast choice, however, is one that everyone can agree to love!#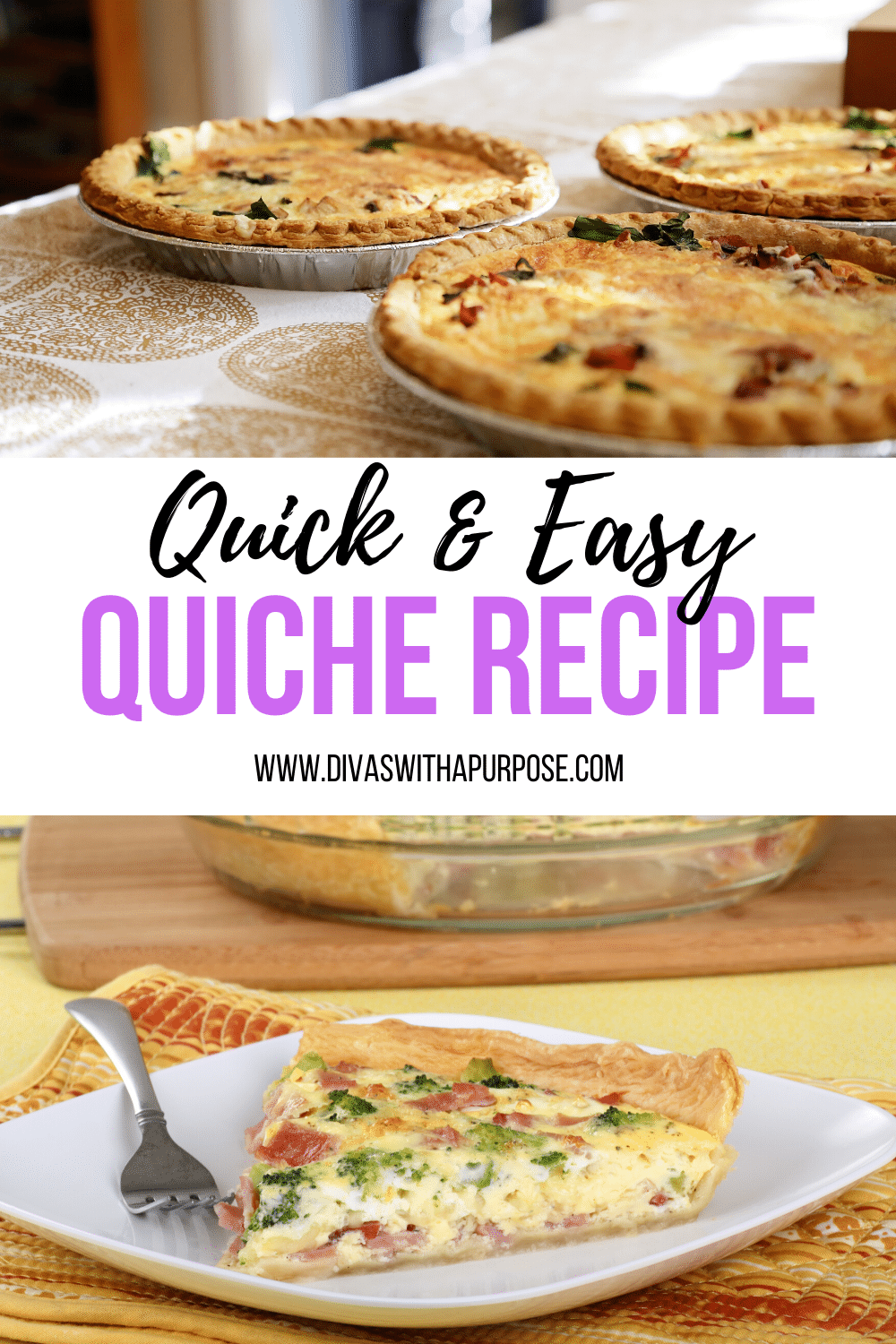 Quick and Easy Quiche
I grew up with my mom making quiche on a regular basis. I was a very picky eater and would never try this when my mom made it – now I know why she didn't force the issue…more for her to enjoy! It is a very simple dish to make and you can easily add and change up ingredients to your tasting. On our annual girls' trips growing up, our breakfasts would include three or four different varieties – seafood, veggies only, bacon and sausage, the list could go on and on.
This morning with my youngest son's assistance, I made a bacon and cheese quiche. With quiche recipes, it's very easy to use what you have in your refrigerator to come up with a new combination – as long as you have the basics:
shredded cheese
half and half (or milk),
and eggs
I stock up on deep pie crusts when they are on sale, so I usually have some in my freezer. This recipe works best with the 9 inch deep dish pie crusts. Don't fret if you don't have that size, you can just cut the recipe in half or, even better, make two!
I combined leftover cheddar and Parmesan cheeses with a 3 ounce bottle of bacon bits (the kind you buy for salad toppings) and diced onions and celery in a bowl. Mixed together and poured in the frozen pie crust.
In another bowl I mixed together 4 large eggs and a cup of milk. Honestly, I had half and half. It was a choice between using it in my coffee or this recipe. For my family's sake the coffee won out!
Pour the milk and egg mixture into the pie crust and place in the preheated oven.
I bake for about 15 minutes at 400 degrees and then lower the temperature down to 350 and bake for another 35-40 minutes.
Absolutely deelish!!! Some variations I enjoy are adding chopped broccoli (I use less meat when I do this) or substituting the bacon for diced ham or crumbled breakfast sausage.
Quick and Easy Quiche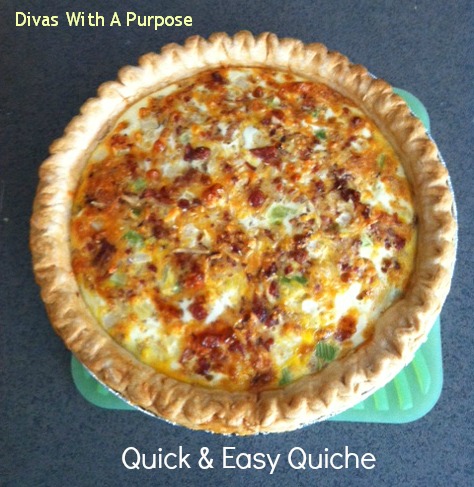 Ingredients
9 inch deep dish frozen pie crust
shredded cheese
1 cup of half and half or milk
4 eggs
Your choice of add-ins: crumbled bacon, sausage, veggies, onions, celery, broccoli, etc
Your choice of seasonings
Instructions
Pre-heat your oven to 400 degrees.
Combine dry ingredients in a bowl and then pour into frozen pie dish
Combine eggs and half & half / milk.
Pour egg mixture into pie dish.
Bake for 15 minutes.
Lower oven temperature to 350 and bake for 35-40 more minutes