"I participated in an Influencer Activation on behalf of Influence Central for Neutrogena. I received samples to facilitate my review and a promotional item to thank me for my participation."
Protecting our skin during the summer month's is essential. My kids love spending time outdoors. It's common for them to request we eat outdoors or have me sit on our patio to while they let their imaginations run wild with whatever they can get their hands on in our backyard.
We have to be careful with our outdoor fun, especially in the summer, as my younger two children have eczema and psoriasis. People with eczema and sensitive skin need to take extra care in protecting their skin from the sun. It's best to keep their skin covered as much as possible but we need a product that we can trust for the skin that is exposed to the sun.
Recently, my youngest son and I took to our backyard to enjoy a not-so-hot but sunny afternoon. He wanted to paint and our patio was an ideal location. While he painted, we were able to chat and just enjoy one another's company.
Of course, before heading out, we made sure we had plenty of water and put on our sunscreen. My youngest son is my serious, responsible child so he was "reminding" me to grab the sunscreen before I could even mention it.
Neutrogena Sun products are our preferred brand for a few reasons but high on the list is because The National Eczema Association recently awarded Neutrogena with it's Seal of Acceptance for the following products:
NEUTROGENA® Pure & Free® Baby Faces Ultra Gentle Sunscreen Broad Spectrum SPF 45+
NEUTROGENA® Pure & Free® Baby Sunscreen Stick Broad Spectrum 60
NEUTROGENA® Pure & Free Baby Sunscreen Lotion Broad Spectrum SPF 60+
NEUTROGENA® Sensitive Skin Sunscreen Lotion Broad Spectrum SPF 60+
NEUTROGENA® Pure & Free™ Liquid Sunscreen Broad Spectrum SPF 50
With this recognition, Neutrogena is providing adults and babies with eczema and sensitive skin a safe sunscreen option that protects using naturally sourced sunscreen ingredients.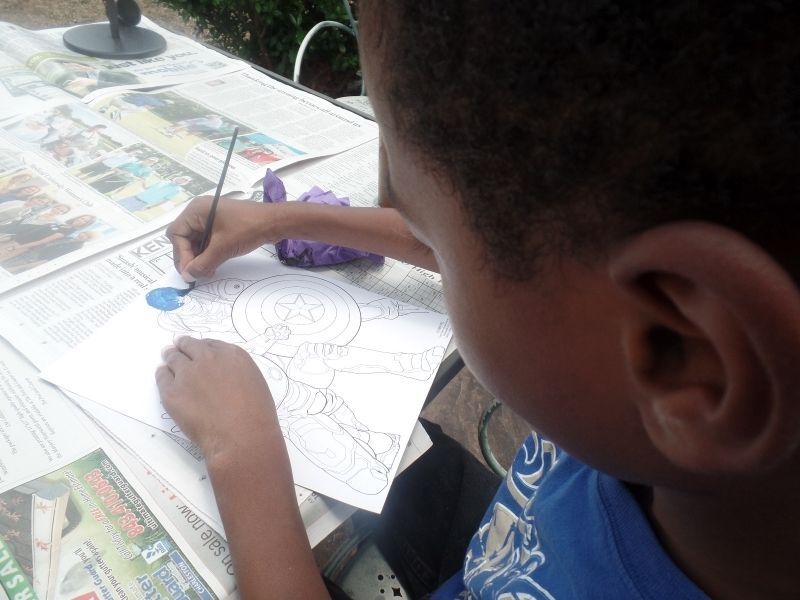 For my family this was great news. I'm a label checker when it comes to products that I am using on my babies' delicate skin – I choose to opt for products that use extra gentle formulas. I was first introduced to Neutrogena by a co-worker when I had my oldest son and used the baby sunscreen on his sensitive skin to help protect from the Texas sun. Their Pure & Free® Baby Sunscreen is 100% naturally-sourced, fragrance free and ideal for hypoallergenic skin.
Neutrogena Sun Care products are available through Walmart both in-store and online. For more information please visit Walmart.com.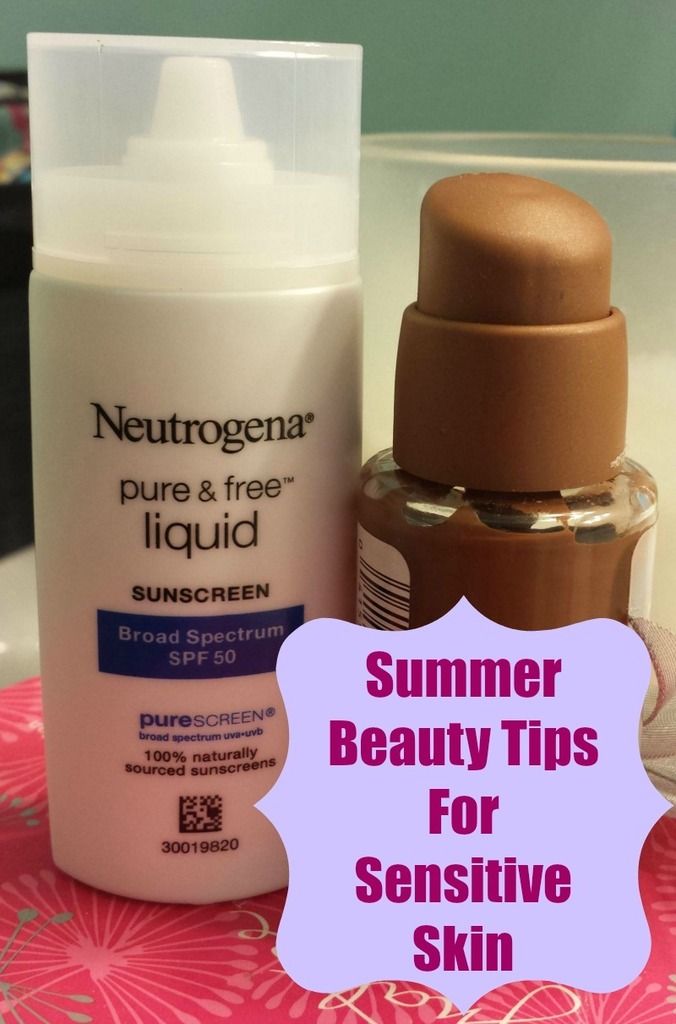 Personally, I have sensitive skin and have the hardest time adjusting from the changes in weather. We spend more time at my parents' home in the summer (can you say less than 10 minutes from the beach?!?) and they have super hard water that takes a toll on my skin. I've taken to using bottled water to wash my face when I visit them.
Other summer beauty tips my sensitive skin and I live by:
Lots and lots of water.
Sunscreen is a must. If I'm wearing make-up, I use it underneath my foundation. (NEUTROGENA® Pure & Free™ Liquid Sunscreen Broad Spectrum SPF 50 is a great choice for me!). Your sunscreen should include UVA and UVB and include a SPF above 15.
Protect your lips! Wear lip sunscreen that includes SPF underneath your lipstick.
Use oils to provide extra moisturization and nourishment. I prefer avocado oil.
Look at the ingredients of what you're putting on your face. If you use creams, exfoiliators, scrubs, etc – check to make sure they do not include glycolic acids and retinoids if you spend a lot of time in the sun as they make your skin more sensitive to sun.
I love mineral make-up because it does not sweat off as easily for me and often contains SPF.
Protect your hair and scalp, too. If you don't wear hats, make sure you're putting sun screen on your hairline and scalp.
Let's Talk About It:
Is eczema or sensitive skin a concern of yours?
How do you protect you and your family's skin during the summer?
Have you used any of the Neutrogena products that received the Seal of Acceptance?
If so, head here to write a review so others.