This is a sponsored post that is a part of GigCoin Social Good Gig's campaign to help increase preventive healthcare awareness and I have been compensated to share it with my readers and supporters.
Okay, Divas…let's be honest with ourselves – when's the last time you had an annual physical or got your vaccines updated? And, no, doctor's appointments related to pregnancies and childbirth do not count. Remember this a no-judgement zone, so we can be real and honest with one another.
As women, we often focus so much on taking care of our loved ones and leave ourselves out when it comes to scheduling annual visits to our physicians.
August is National Immunization Awareness Month – the perfect time for you and your family to get caught up with routine check-ups and to encourage other relatives, friends and co-workers to do the same.
In recognition of National Immunization Awareness Month, CVS/pharmacy's Project Health is offering free health screening events focusing on vaccination reviews, vision acuity, glucose, blood pressure and BMI (Body Mass Index) for individuals who have difficulty accessing preventive care in the following cities: Atlanta, Chicago, Dallas-Fort Worth, Detroit, Houston, Los Angeles, Miami, New York City, Philadelphia and Washington, D.C.
Everyone that completes the free health screening is eligible to receive a $5 CVS/pharmacy coupon!
  For more information please visit: www.cvs.com/projecthealth or www.cvs.com/proyectosalud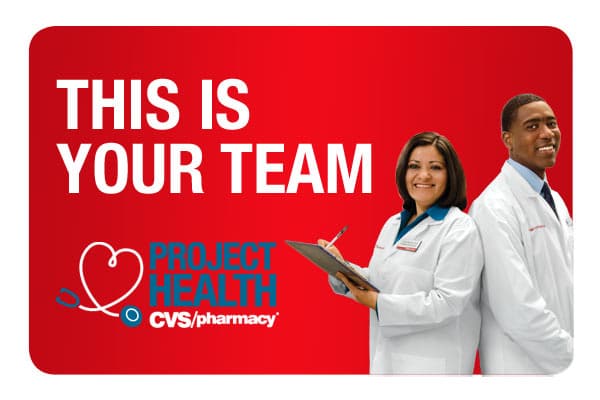 If that wasn't enough – every Friday is "
Flu Shot Friday
" where uninsured Project Health attendees are eligible to receive a voucher redeemable for a flu shot at CVS/pharmacy or the MinuteClinic starting in September.
Many health issues can be treated and even prevented through routine check-ups. The key is getting regular check-ups and being upfront and honest with your health care provider on your eating habits, exercise regimen and family health history. This information helps them provide you the best care and recommendations based on your individual needs.
This is something that is something near and dear to my heart as I've had close relatives and friends who've passed away from conditions that could have been treated if they'd gotten regular check-ups and not ignored symptoms.
I'm encouraging all my family, friends, and DWP supporters that live in Atlanta, Chicago, Dallas-Fort Worth, Detroit, Houston, Los Angeles, Miami, New York City, Philadelphia and Washington, D.C. to visit a CVS/pharmacy near them to get their free health screening and take a friend or two or three!