Thank you to U by Kotex for sponsoring today's post on preparing a care pack and inspiring me to become an #UnderWarrior and stay confident!
Hi there, Divas! Today's post is a little personal but it's one that we can all relate to – especially if we have pre-teen and teen divas in our life.
My oldest niece and I share a very special bond. Before my little Diva came along, she was the only girl among the 6 grandchildren at the time and to say she got a tad bit spoiled is an understatement. I'm thankful for the bond that we share and we spend a lot of time together.
I wasn't ready for a recent weekend getaway when her first menstrual cycle decided to join us. I totally was not ready. I mean, I was just changing her diapers, right? I was mentally preparing myself for middle school in the fall and now THIS?!? And, of course, we were out and about wearing matching white capris. Have mercy!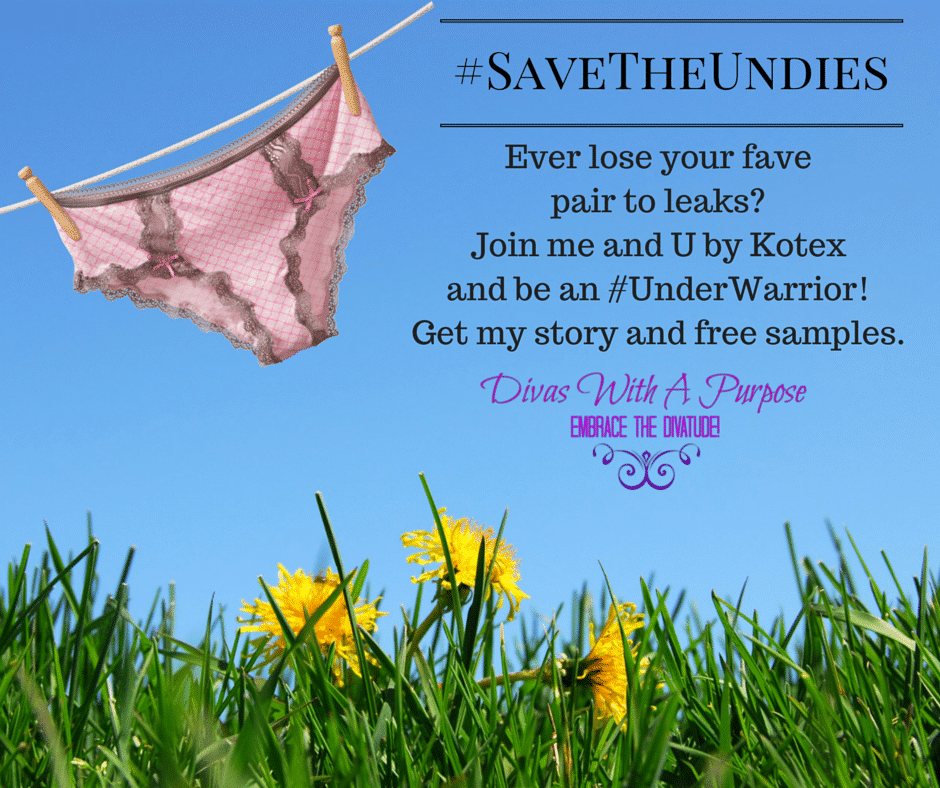 I will say this was a great trial run for when Miss V goes through this (hopefully, 40+ years from now!) but Number 1 Auntie came through and kept us all from freaking out publicly.
Kotex is a brand that I'm familiar with and trust. Heck, it's the brand my mother brought home to me in a brown paper bag many moons ago "just in case". So during our impromptu trip to a local drugstore, I automatically gravitated towards the U by Kotex® brands.
U by Kotex® offers a full line of feminine care products for periods including pads, liners and tampons. Outstanding protection that keeps you one step ahead – and keeps white capris from being a tween girl's worst enemy! U by Kotex® Ultra Thin Pads have 3D Capture Core, a one-of-a-kind center that locks away wetness to help stop leaks.  The 3D Capture Core is, also, available in their Cleanwear® pads, AllNighter® pads and Security pads.
My favorite benefits of U by Kotex®:
Have 3D Capture Core* that quickly draws in and locks away wetness
Period pads that are breathable with a cottony soft touch
Uniquely shaped pads with wings for a secure fit that helps prevent bunching
Unscented ultra-thin period pads for women (free of artificial scents and fragrances).

Items For Your Care Pack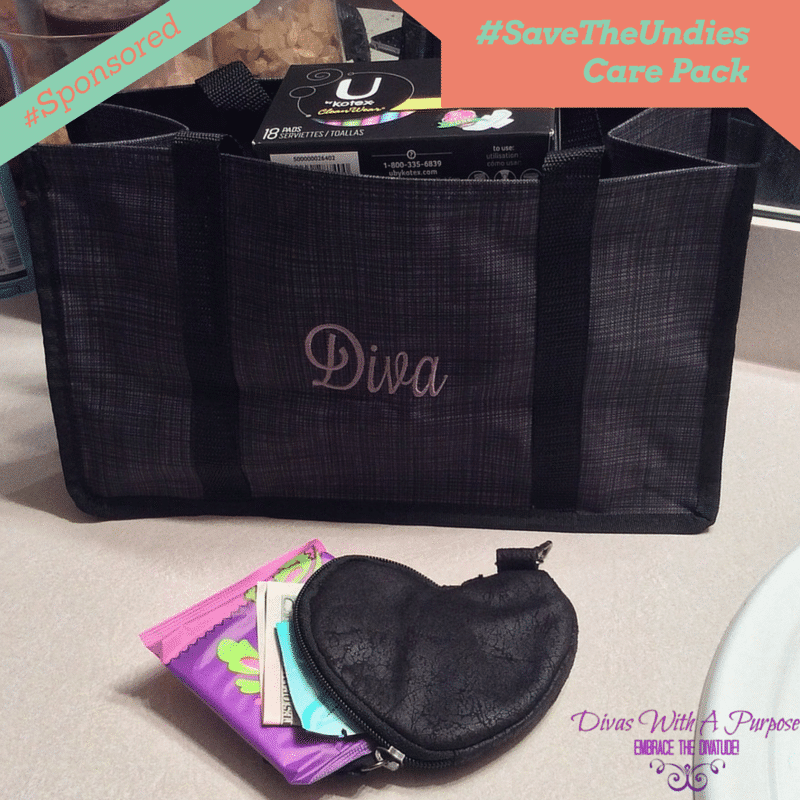 To help my niece be prepared at all times, I put together a care pack to keep in her backpack or purse at all times. It includes a coin purse that she can keep a U by Kotek® ClearWear Pad, U by Kotex® fresh wipes and, of course, what's a change purse without some change, right?
Also, since she and her little brother share a bathroom, to help her keep her "period products" tucked out of his prying eyes – I gave her a Diva tote to keep her products in, as well.
To say I wasn't ready is an understatement, but a DIVA should always be prepared. I'm thankful for the opportunity to e there for my little DIVA and be available to answer her questions openly and honestly.