Pinterest has quickly become a go-to for many people – whether it is to find a quick recipe for dinner or ideas for sprucing up a room in the home.  If you have a product or service to promote, Pinterest may be an option for you.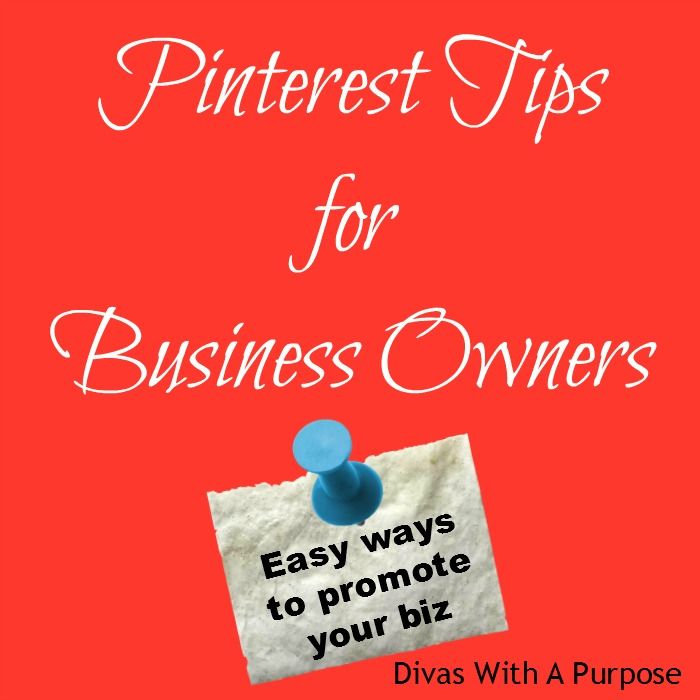 10 Pinterest Tips for Business Owners
Separate your business account from your personal account.  This way your followers and supporters are only seeing business related posts that you want them to see.
Don't overwhelm your followers with a flood of pins. Spread them out a bit.
Similar to Facebook, you can use "@" to tag someone in a comment. Interact with your followers and those you pin. They will remember you and your pins.
Plan and organize your boards so they have a specific theme or topic.
You can use this domain to see what has been pinned from your website and where: http://pinterest.com/source/yourdomain.com
Add text to your images to expand on your topics
Create images that are text only – they aren't as popular but they are still pin-worthy
Only use quality, relevant images. If the photos are blurry or irrelevant is a waste of time
Pin coupons/deals for your product that are exclusive to your Pinterest followers.
Regularly contribute to group boards within your industry or topic interest
BONUS: Pin about others in your industry – don't just self-promote.
 Are you on Pinterest?
Personally, professionally or both?