Disclosure: This article on must-haves for your overnight guests includes affiliate links and a review of  a product that was received free of charge in exchange for sharing my honest opinion with my community.
This is the time of year that we have frequent overnight guests in our home – friends traveling during summer vacation, staying over after barbecues or just because trips to catch up. As someone who does her share of traveling and is blessed to have friends that welcome me in their home as an overnight guest with open arms, I try to do the same whenever possible for my family and friends, as well.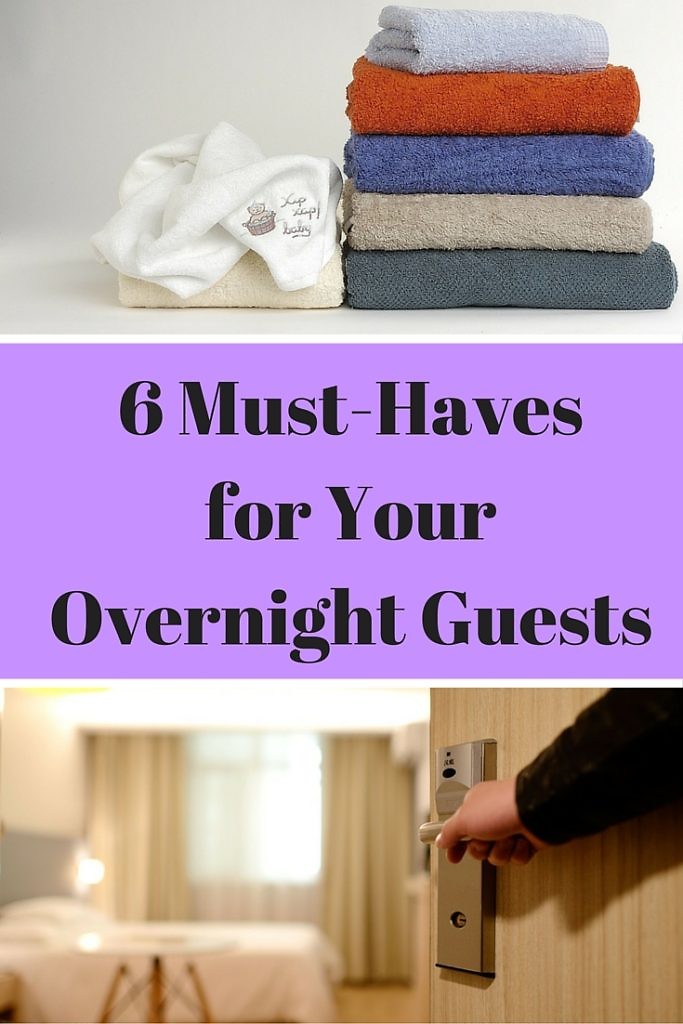 Must-Haves for Your Overnight Guests
1 – Welcome Note: Who doesn't love a personalized welcome? We keep fun greeting cards on hand and putting a quick note welcoming our guests to our home is a great touch. I even let the children sign it so they feel included and can see the special touches we put into making our family and friends feel welcome in our home. I, also, include pertinent information like our guest wi-fi code.
2 – Essential Oils: We use essential oils quite a bit in our home. I like to keep a diffuser in our guest room with lavender, peppermint and sweet orange essential oils to help my guests relax and rejuvenate after a long day of traveling.
3 – Mattress Pad and Change of Sheets: Accidents happen, especially if you're traveling with younger children. Spilled botles and sippy cups, overnight accidents, the list is endless. I was sent the Mellanni Premium Waterproof Mattress Protector to review and it came at the perfect time to add to our guest bed. I love that it goes over the mattress like a fitted sheet and has a snuggier fit than other matters pads I have used. Of course we had to try it out and was a comfortable night's sleep. It does not have padding, so if you're used to a plushier mattress pad, you may want to put this under or over your regular matter pad, if you use one. At less than $25 this is a great price for this product! (See the end of this article for your chance to win 1 of 3 mattress protectors.)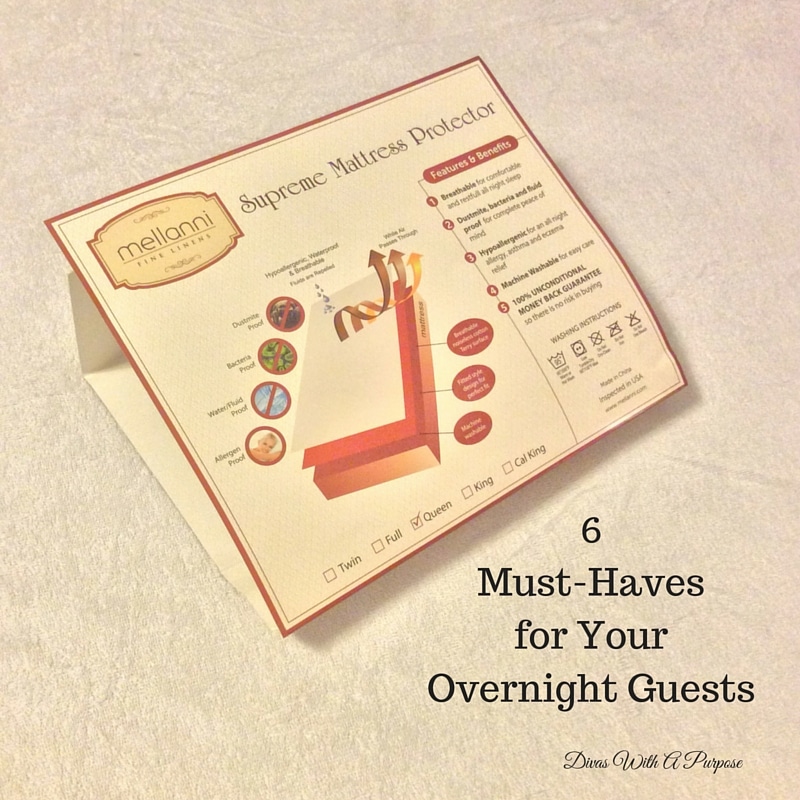 4 – Snacks: I'm a snacker so, of course, I like to keep snacks readily available for my guests. Crackers, chips, trail mixes, bottled water, their favorites if you know it, the list is endless. When traveling it's easy for your sleep and eating pattern to get jumbled, so having easily accessible snacks in their room is helpful.
5 – Extra Blankets and Fan: Everyone has different comfort levels so keeping extra blankets and a fan in our guest room year-round is a must and helps to ensure your guests get a comfortable night's sleep and do not worry about disturbing you to adjust the thermostat in your home.
6 – Easily Accessible Charging Options: Everything gets charged these days and most travelers are dependent on their phones, tablets and laptops. An extension cord or a multi-charging station is definitely a must-have and will be welcomed.
Do you have summer travel planned?
What are some items that you would appreciate to help you feel welcome and comfortable when staying with others?