Last weekend, I had the opportunity to get together with a great group of Divas here in Columbia, South Carolina for The Niche Parent Network and Conference. We met at one of my new favorite restaurants, the mamas and the tapas, in Downtown Columbia. Our group ranged from seasoned bloggers, new and about to be bloggers, event planners, direct sales consultants, and a published author. Many thanks to Saidah Washington of A Proverbs Wife and Aprons and Stilletos for coming out and sharing her knowledge on building an effective and profitable email list – something that we could all benefit from!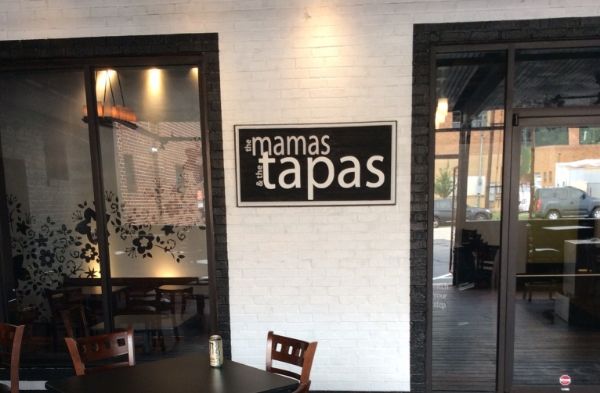 I will be honest – I got a little too caught up in the Divas and soaking up the knowledge from  Saidah that I did not take as many photos that I would have liked, but it was a fantastic afternoon and great preparation for The Niche Parent Conference in October! I hope to see you there and if you're in the Columbia area and want to coordinate a road trip to Disney World – definitely let me know. I have a great group of Divas committed to travelling down with me and would love to add more! Head here for additional details and to secure your conference package.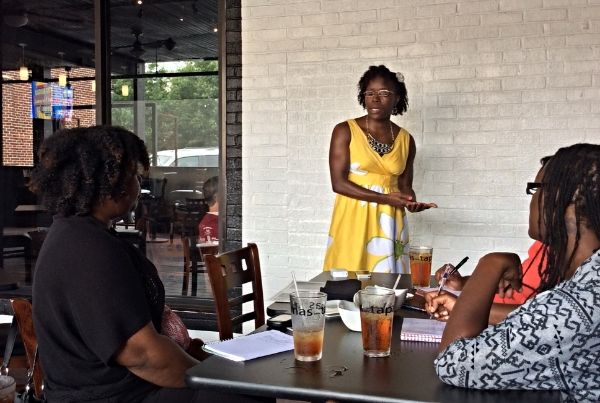 Saidah shared information on how to quickly build an email database for your blog or business. One of the best takeaways for many of our attendees was remembering to keep their newsletter sign-up in front of their audiences – talk about it, share it on their social media outlets, include it in their email signatures – and remember to give your newsletter supporters a reason to read your newsletter with exclusive information and offers.
Local newbie blogger, Bridget Jones of The Reality Buffet shared that she received some valuable knowledge to help grow her blog and re-focus her energies. She's one of the Divas that will be road-tripping with me to Orlando in October. I know she's going to come back with great information to help build her blog and business!
About The Niche Parent Network & Conference
The Niche Parent Network & Conference is the most diverse network and social media conference recognizing the buying power and consumer influence of multicultural and diverse digital parents. Powered by a network of 1200+ registered members it the Network connects with brands and agencies throughout the year to execute Total Market, General Market, or multicultural influencer campaigns. The core mission of the Niche Parent is to recognize the influence of this multi-influential niche of digital parents and empower its members through continued learning opportunities in a peer-to-peer environment at the annual conference being held October 16 to 18 at Disney's Coronado Springs Resort!