Mompreneur – a diva who is actively balancing the roles of mother and entrepreneur.
Business Among Moms and Baby Burp are on a mission to have today, January 2nd, recognized as National Mompreneur's Day by the Chase 2015 Calendar.
The word "Mompreneur" was coined by Patricia Cobe and Ellen H. Parlapiano who have written two books Mompreneur's and Mompreneur's Online: Using The Internet For Work At Home Success along with a successful business. U.S. National Mompreneur's Day is a day to recognize and support this movement that started almost eighteen years ago.

Today on Divas With A Purpose we would like to recognize fellow Mompreneurs and are offering FREE advertising on our site through the end of January. We will, also, be doing social media mentions throughout the month.  Head here for additional information.
What Makes a Successful Mompreneur
Joyce Brewer shared in her book, Business Idea Guide for Moms, a plethora of information that can be of help to anyone considering going into business for themselves.  She includes interviews and suggestions from women who have successfully made the transition to working for themselves and gives great insight into what did and did not work for them.  The premise of her book is to use the education, talents and resources you have already within your grasp to become a successful mompreneur.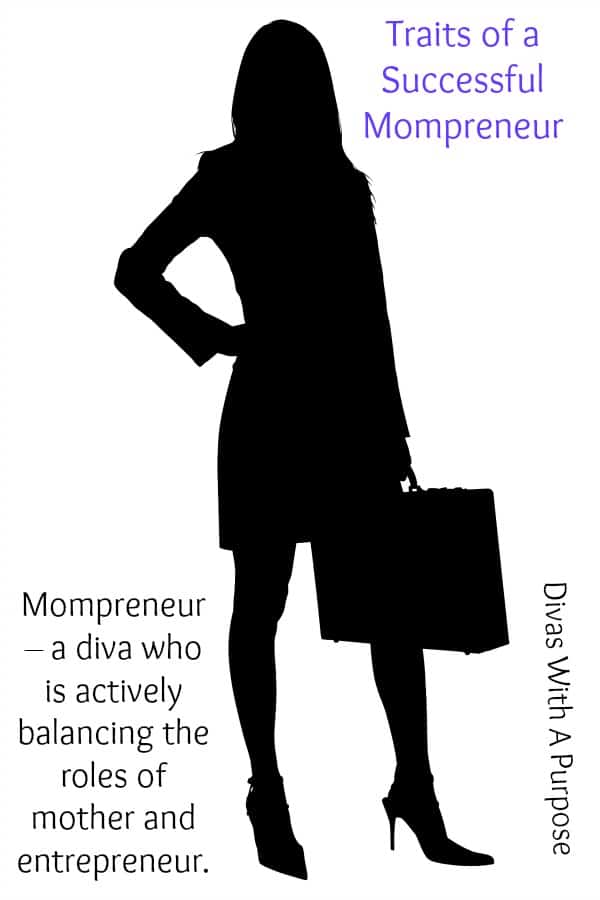 Just what makes a successful mompreneur?
The ability to multi-task is essential. Mompreneurs often work from home (especially in their start-up years) and are balancing the responsibilities of home life and work life from one central location.  Being organized and having great time-management skills are, also, musts.
You have to be disciplined and committed. Your success is dependent on you.  You have to supervise yourself and hold yourself accountable for the good and the not-so-good with your business.
In today's technological age, social media savviness is a must. Being able to manage multiple social media accounts properly to connect and relate with your customer base.
Drive and dedication. As a mompreneur you are living out your dream. If you are not passionate about it, then why should anyone else be?
As a mother that currently balances home life and quite a few other endeavors. I can attest that being a mompreneur can be challenging at times but the support system among other women who "get it" is fantastic. If you are or are considering becoming a mompreneur, I would highly encourage finding a great group of women to help build you up and connect with personally and professionally.