This Namecheap Review does include affiliate links. It is a service that I personally use for my business and highly recommend.
If you're ready to start a business online, you might want to think about buying a domain. Not only will this allow you to put your own branding on it, but also building up your own website will make marketing easier.
Using Different Domain Extensions
To sum it up, domains are pretty cheap and there's a wide variety of Top Level Domains (TLDs) to choose from. .com domains are still used more often than other domain extensions by marketers, but it may be time to start testing your strategies with other extensions. These days, websites with any domain extension can rank well in search engines if you take the time to do quality search engine optimization (SEO).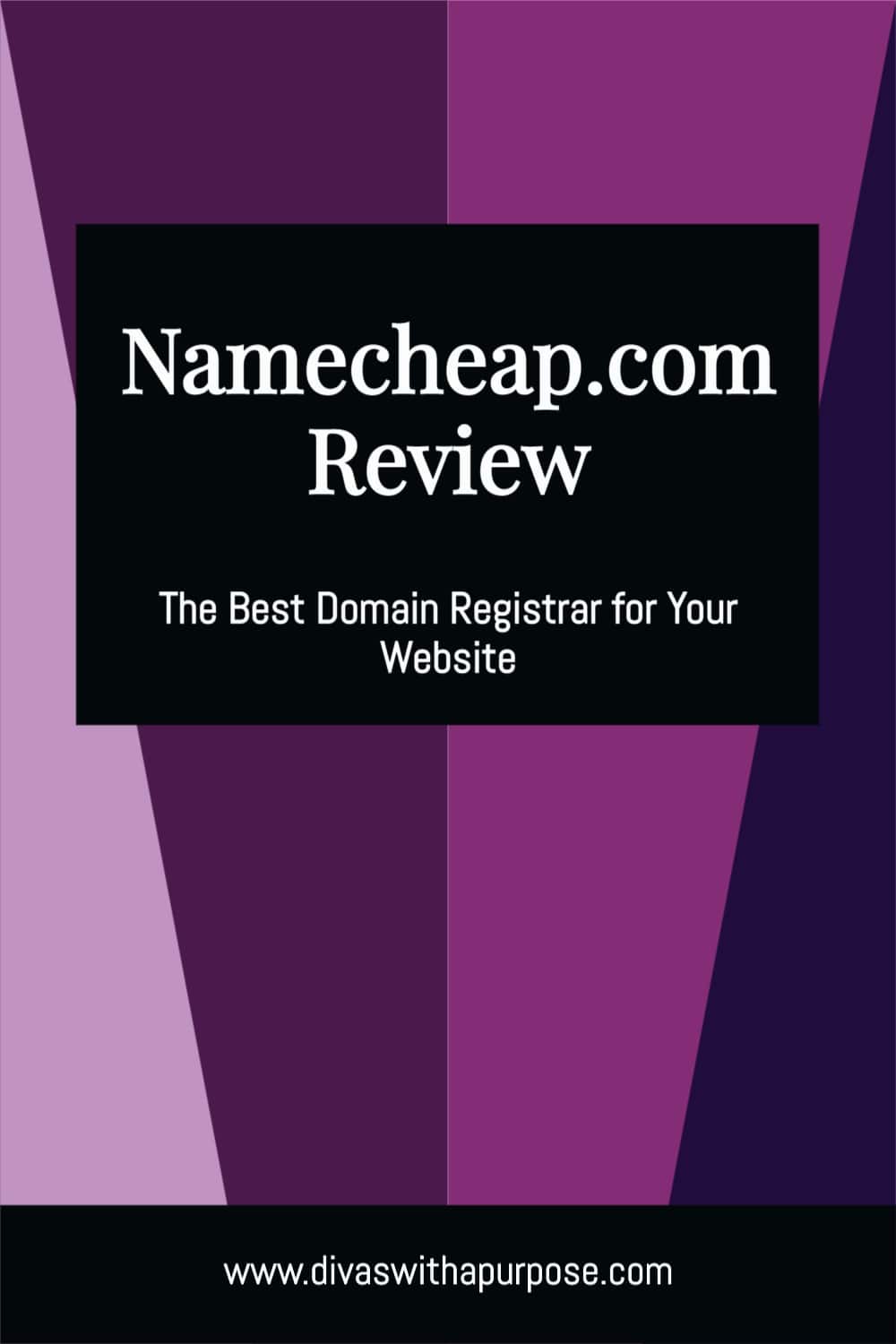 It's important to note that different domain registrars charge different prices. If you were to purchase your domain from a hosting company, you could expect to pay more than what you would if you were to purchase it from a domain registrar.
In fact, it's better to keep your domain registrar and web hosting provider separate. This will prevent your domain from being 'held hostage' by the hosting company should you wish to switch to another hosting provider.
Plus, buying all your domains from one marketplace will make it easier to find them. Also, it'll be much easier for you to keep track of all your domains because you only have to manage them from one place.
One of the best domain registers that I've found is Namecheap. With over 11 million registered users and 10 million domains registered, they're one of the most notorious players in the game!
Let's take a good look at the benefits and downsides of this domain registrar. If you decide that you want to register your domain with them, then do it!
The Pros and Cons of Using Namecheap as Your Preferred Web Hosting Provider
The benefits of Namecheap include:
Easy-to-use
This website is easy to use and you can manage all your domains from one dashboard.
Very affordable
Just like it sounds, the Namecheap prices are absurdly low. Registering a domain with them is less than $10.
If you're a beginner and on a tight budget, buying your own domain name is not that much of an investment. You'll be able to reach out to more people and build your brand even faster with your own domain name.
Domain security & free privacy protection
Not only is your domain secure, but you'll get WHOIS protection for life. So your registration details will be protected and not available for the world to see.
Unlike some domain registrars that charge you extra for privacy, Namecheap doesn't. That makes them a winner in my eyes.

Reputable & trustworthy
Namecheap has been around for 20 years – that's not a fly-by-night company! They are reputable & trustworthy, and they've proved themselves by staying in business. You can trust this company to help you with your domain name registrar needs.
Fantastic support
Namecheap offers 24/7 live chat support. If you happen to have any issues with your domains, just drop them a message and they will get back to you within a few minutes. They really go out of their way to provide excellent costumer service.
Tutorials provided
If you're unsure about how to navigate the interfaces and use the options in Namecheap, don't worry. There are tutorial videos to guide you.
Wide variety of TLDs
You have a wide range of top level domains to choose from (e.g. com, .io, .art, .LLC, .eu, etc.)… and you can get them all from one place. Extremely convenient.
Full DNS access
You'll have the opportunity to manually point your domains to your hosts name servers. You will have access to DNS and you can make decisions about how to manage your domain.
Domain transfer
Luckily, moving your domains over to Namecheap is easy. You can contact them for assistance and they'll do the heavy lifting for you. There may be a fee involve, but it's convenient and easy for you.
Wait, there's more!
Besides just registering domains, you can also get hosting with Namecheap. They have both domain registration and WordPress hosting.
But I mentioned earlier, it's better to get your hosting from a different company from your domain registrar. There's nothing wrong with Namecheap's hosting – but it never pays to put all your eggs in one basket
If you don't want to register a domain, but still want a professional email address for your business, Namecheap offers this service for a very low price.
Yes, there are some possible cons to Namecheaps service
Nothing's perfect, including Namecheap's service. But the vast majority of customers are happy with it and it provides solid value for the price.
Namecheap's pricing is as affordable as it gets, but the price of some domains is significantly higher when it's time for renewal
For example, if you were to purchase the domain Bestdog.toys from Namecheap, it would cost you $11.98 in the first year. If you wish to renew this TLD the following year, the price jumps to $43.98. That's a significant difference.
This is something you'll want to keep in mind when purchasing a domain
Also, Namecheap doesn't offer phone support.
Should You Use Namecheap?
A definite yes!
They've got millions of satisfied customers, so it's safe to say they know what they are doing.
They offer a great service, a website that's easy to navigate, and excellent prices. What more could you ask for?
I'm a really big fan of Namecheap. They make one heck of an awesome service for online marketers