I'll be honest, my second 30 days as my own boss went by very quickly. September was a very busy month for me personally and professionally.
Last month, I expressed that the lack of face-to-face interaction was the biggest adjustment I was struggling with. Well, I have definitely made up for it by hitting the skyway and highway. I traveled to Baltimore, Maryland for a conference for social media influencers and, also, traveled to Atlanta, Georgia with two Divas With A Purpose contributors to support fellow blogger Nikki Carpenter on the release of her book, When God Said Yes! While those trips do not replace daily face-to-face interaction, they helped immensely! Also, meeting with S.M.A.R.T. Goal Accountability clients virtually and conducting interview for the upcoming Divatude Experience helped to break up the monotony of working from home.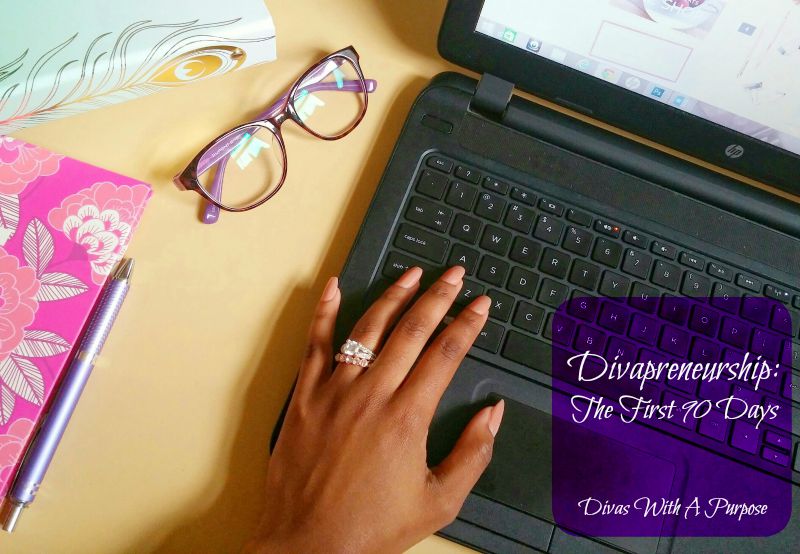 Having a schedule, creating to-do lists and enlisting the help of others has been a saving grace! I shared action steps for time management and productivity in a collaborative book for bloggers last year called From Blogging to Brilliance: A Step-by-Step Guide to Start and Grow a Successful Blog and have been utilizing many of the tools I shared. Yes, sometimes, you have to go back to the basics. For me, that has been using my planner on a regular basis, creating daily action items, communicating more with others and saying no to some invites and opportunities, and implementing an "Hour of Power" where I dedicate one hour to 4 specific tasks each weekday.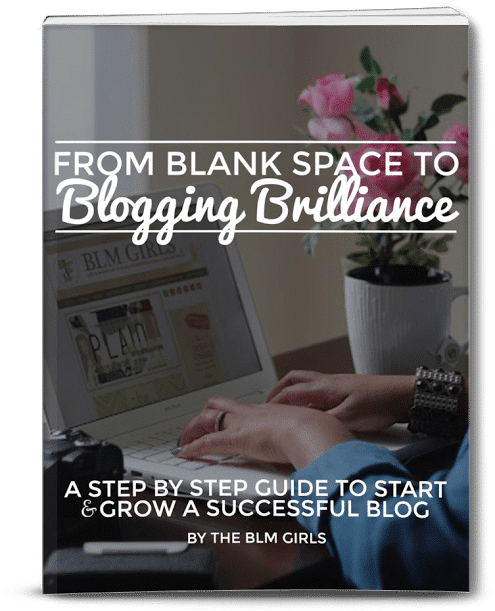 [wp_eStore_buy_now_button id=4]
 Income Goals and Accountability
For the remainder of the year, I have set an income goal equal to 75% of my previous take-home salary. My income comes from the following sources:
Sponsored posts and advertisements on this blog and my social media outlets
Virtual Assistant Work
Sales from my eBooks and Empowerment Tools
Sales from The Divatude Collection (our t-shirt line)
S.M.A.R.T. Goal Coaching and Accountability
For the second month in a row I surpassed my income goals for the month. Yes! Not too long after I transitioned to working full-time for myself, I was listening to a webinar that instructed the participants to write down their income goal for the remainder of the year. Without hesitating, I reached up and wrote my goal on my vision board that sits in my work area. I am truly on track to meet that goal! While it does not match my salary from when I was working full-time in my previous position, it is pretty darn close. Definitely something for me to celebrate and reflect on as I prepare for 2016. My goal for 2016 is bring in 6 figures from my income sources.
My t-shirt sales from The Divatude Collection really picked up in September. I'm thankful for my awesome Ambassadors and affiliates who have done a great job promoting and supporting this endeavor. I made the decision to move my shirts to their own site and set up separate social media accounts for them on Facebook and Instagram to better connect with my customers and supporters.
Again, I did not meet my income goals for my Direct Sales business. With the holidays coming up quickly, I do need to focus more on sales and will do a few vending events in my local area.
I, also, began working with a new S.M.A.R.T. Goals Accountability partner and am excited about the goals they have in place for the final quarter of 2015.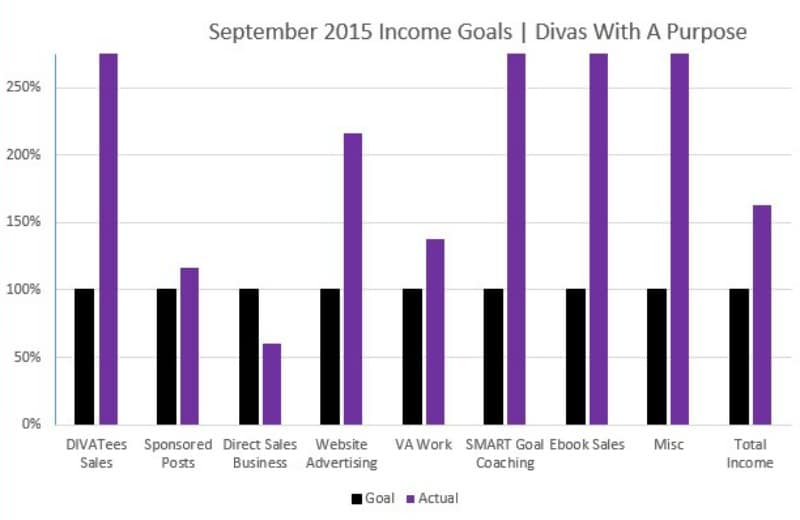 I have to reiterate the importance of having a tribe that keeps you accountable. Throughout this transition I have relied heavily on my S.M.A.R.T. goals and action items to keep me focuses and on task. Having coaches and accountability partners makes a difference! A coach will give you direction and guidance and accountability partners ensure you're staying true to the goals you set for yourself and your business.