Movie Reflections: Simon Birch
Are You Living Your Purpose?
I got up early this morning – enjoying the peacefulness and solitude of my home while everyone was still asleep. After some meditation and reading, I decided to see what was on television. It turned on to a movie that intrigued me from the start –
Simon Birch
. I know! I know! I know! I'm way behind since this movie came out in 1998. In my defense, I've never been a huge movie-goer. From time-to-time I'll go with friends or family, but for the most part I'm content with watching right from the comfort of my home where I can pause, rewind, and just plain change the channel if needed.Let me preface by saying this would not have been my movie choice to start the week off with – I boohooed through most of us (darn postpartum hormones!) and was angry with many of the characters throughout the movie. It made me feel, I was connected – a great movie in my book!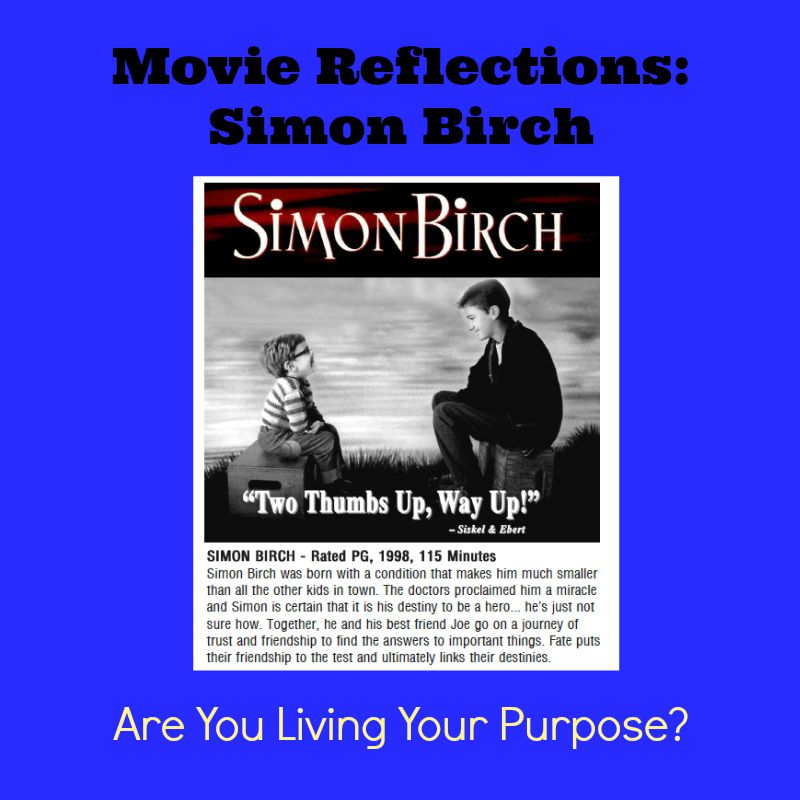 In case I'm not the only one who hasn't seen it, I won't ruin it for anyone else but I would highly recommend it. It makes me wonder what I'm teaching my children about how they interact and respond to people with special needs or who just don't look like them.The biggest thing I got away from this movie was that the main character truly believed he had a purpose in life and made it his mission to find out what it was and live it through – despite the obstacles and doubt that was placed on him by just about everyone around him (including his parents and clergy).
It, also, reminded me that you can never judge a book by its cover and tenacity will take you further than others (and yourself, sometimes) could ever imagine.
You Have Purpose!
We all have a purpose in life and owe it to ourselves and others to find out what it is and live it through. Yes, we'll face obstacles, naysayers and self-doubt but the rewards and satisfaction of doing what you were truly called to do make all the difference in the world!
Read 15 Questions To Ask Yourself: Soul Searching For Your Purpose
Let's Talk About It:
Have you seen Simon Birch?
Have you ever watched a movie that unexpectedly made you reflect on life?