When I was first diagnosed with clinical depression I was encouraged to include essential oils for depression as a part of my daily routine by several close friends. I was wary but agreed to give a few blends a try, because, honestly, I was at a point where I needed all the help I could get to make it through each day.
I began diffusing a 2:1 ratio of frankincense and lavender on a daily basis. Lavender has a calming and soothing ability that not only lessens anxiety, it also promotes improved sleep habits, and contributes to an uplifting of your mood. Frankincense is known to help with treating anxiety and depression by promoting a tranquil and peaceful mood.
Related Article: Four Tips to Improve Your Mood Right Now
Over the years as I have learned more about essential oils, I have incorporated different blends within my daily routine. This mood lifting essential oil blend is one of my favorites.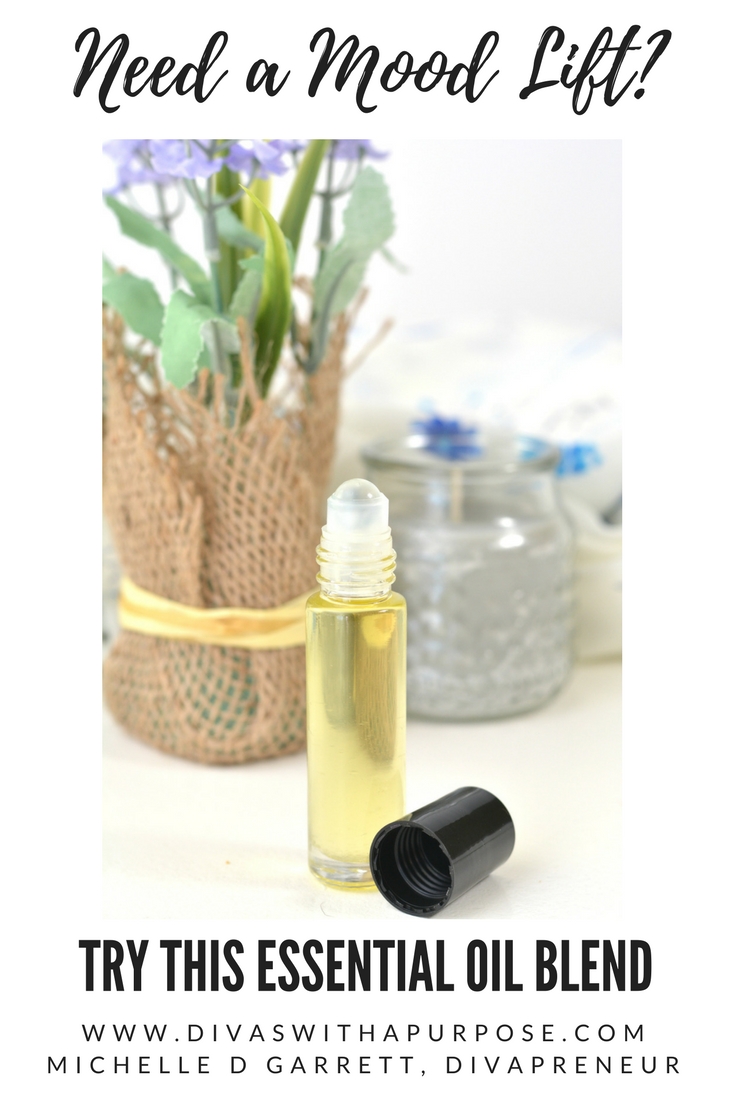 Mood Lifting Essential Oil Blend
Materials:
1 tbsp. Grapeseed Oil
2 tsp. Avocado Oil
30 drops Frankincense Essential oil
15 drops Lavender Essential oil
10 mL. Glass bottle with roller ball top and lid
Measuring cup with spout for pouring
Note: All items can be purchased from my Amazon store (affiliate link).
Instructions:
Pour 1 tablespoon of grapeseed oil into a measuring cup with a spout that can be used for pouring.
Add 2 teaspoons of avocado oil to the measuring cup.
Place 30 drops of frankincense essential oil into the measuring cup.
Pour in 15 drops of lavender essential oil.
Combine the mixture well, and then pour it into a 10 mL glass bottle.
Place the roller ball top on the glass bottle.
Apply this mixture when you are feeling down, to brighten your mood. Apply the oil to the inside of your wrists, your temples or behind your ears. Be sure to shake the bottle well before each use.