Disclosure: My family and I received tickets to Medieval Times Dinner and Tournament in Atlanta, Georgia in exchange for sharing my experience with my community. No other compensation was received.
The week after Christmas my family and I spent the week away from home (and work for the most part) visiting the city of Atlanta, GA. A short 3.5 hour drive from Columbia, SC we were able to have a mini-vacation after the holidays.
One of the highlights of our trip was surprising my children with a visit to Medieval Times Dinner and Tournament. Located in Lawrenceville, Georgia we had about a 30 minute drive from our hotel located close to the airport – thankfully traffic was fairly light.

Listen y'all – Medieval Times Atlanta is an experience! I was concerned my 6-year-old daughter would get anxious but she was on the edge of her seat the entire time.
[Tweet "#NowReading: What to expect at @MedievalTimes Atlanta #review #sponsored #MTFan"]
Who am I kidding? I was sitting on the edge of my seat, holding my breath and cheering for our team's knight right along with my children. Be prepared to spend at least 2 hours for dinner and the tournament. And, yes, the weapons are real.
What was servied for Dinner at medieval times atlanta?
They start off letting you know walked in with your utensils – your left and right hand. The look on my Lil Diva's face was absolutely priceless.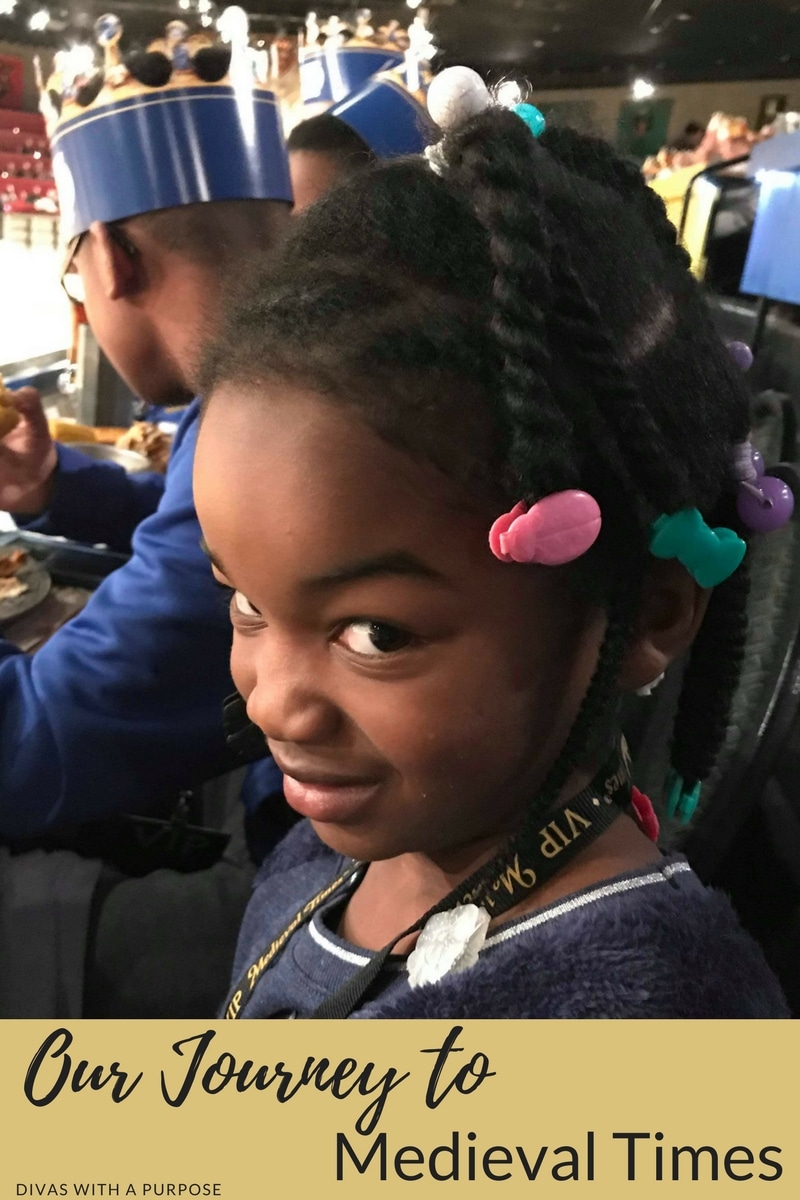 You get a lot of food! Four courses.
Guests feast on garlic bread, tomato bisque soup (this was scrumptious!!!!), roasted chicken, sweet buttered corn, herb-basted potatoes, the pastry of the Castle, coffee and two rounds of select beverages. You will not leave hungry. At all. We actually had enough left over for lunch for the kids the next day.
The Show
As your seated, you're informed what knight you're cheering for and which knights you definitely do not like – cheers and boos are highly encouraged.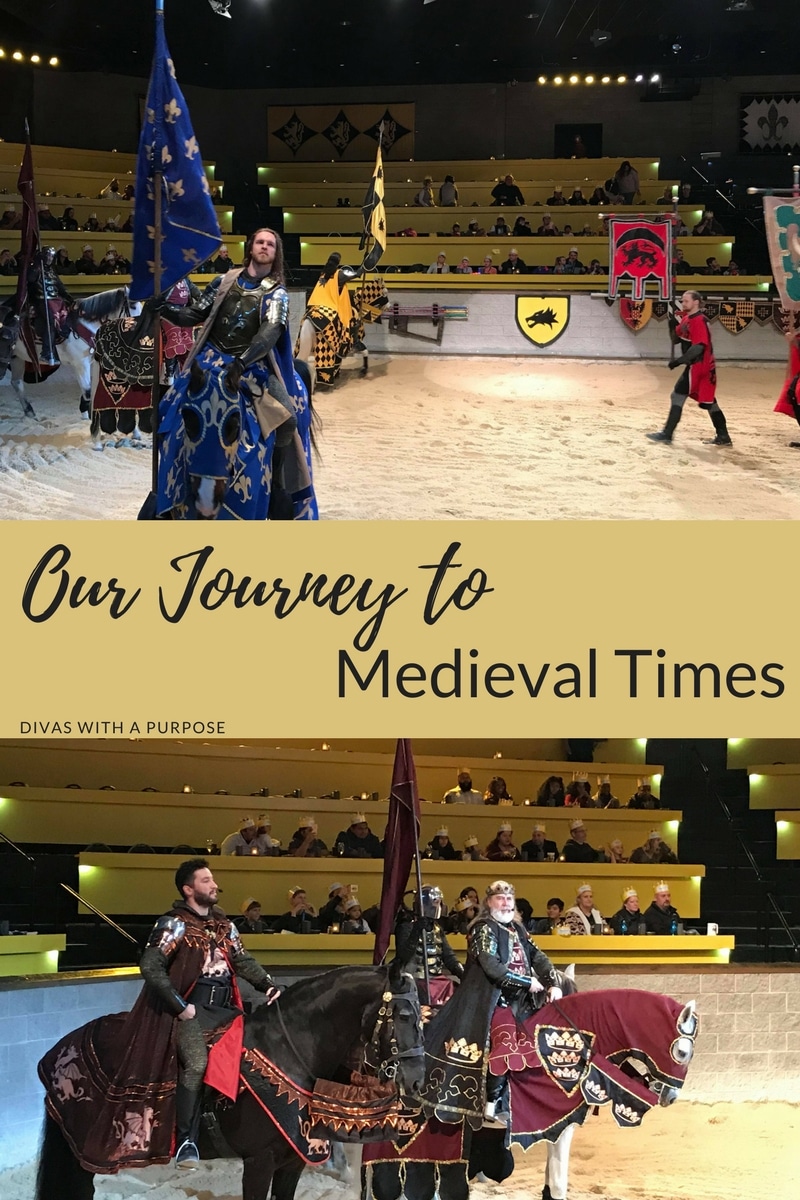 What ensues is two hours of awesomeness! All three of my children were engrossed in the show from start to finish. We didn't even realize that much time had passed once it was over. Below is a brief recap that I posted on our Facebook page:
We're looking forward to a return visit on our next trip to Atlanta! We had so many things on our want-to-do list but were quite content with enjoying the indoor heated pool at the hotel we stayed at and having some down-time together. It truly is the little things that matter the most.
Have you visited a Medieval Times?
I'd love to hear about your visit in the comments below.