Thanks to my daughter I have become "The Lunch Box Notes Queen"! In kindergarten she quickly realized that the school lunch was not her cup of tea. We started packing her lunch each evening. One night she mentioned in passing that she had already packed it. That "mom instinct" kicked in and I double checked it before calling it a night.
Y'all. It wasn't the fact the lunch she packed was a hot mess that floored me. I found out that my daughter had been writing her own lunch box notes! I went back and forth between feeling like a #momfail to being impressed with the encouraging message she had written to herself.
In my defense, neither of my sons took their own lunch regularly, so I did not realize this was a thing. I quickly learned and made it a point to have a note in her lunch box each day. This was an early confirmation of her love language.
Some days they were cute ones I printed out and some days they were a quick "I love you!" quickly written on a napkin or sticky note. My Little Diva pleased either way. It was also a simple way to connect with her daily.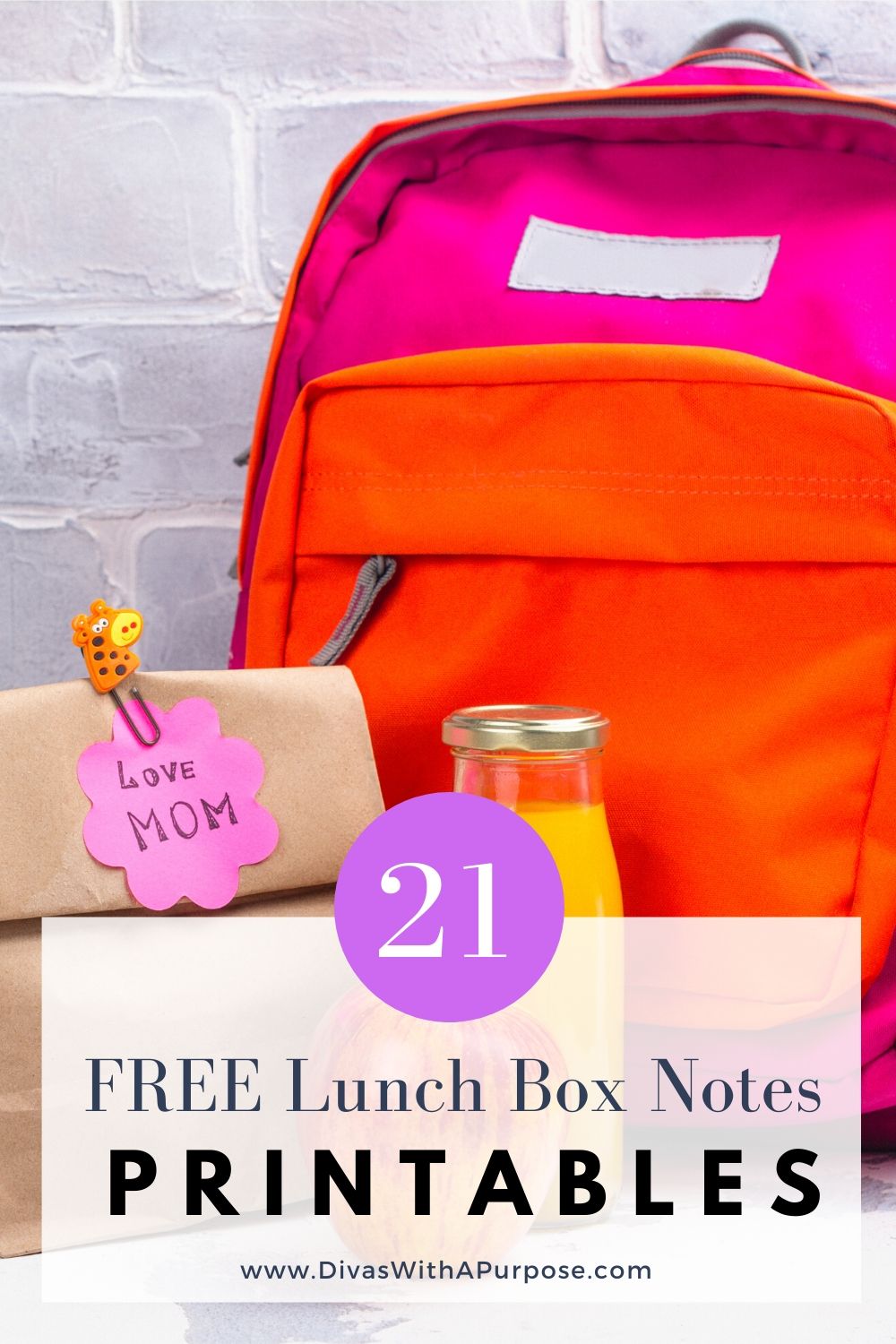 20 More Free Lunchbox Notes
Here are 20 great resources for lunch box notes for your favorite little ones.