Some of my favorite and most memorable moments from childhood are the ones my parents have virtually no remembrance of. Why is that? Because they are the simple, every day things that they did to make each of us feel special and loved.
While I love and enjoy planning "grand" surprises for my children, I'm constantly reminded that it's the little things that are most significant in their minds.
My youngest son is forever starting sentences with "Momma, remember that time when…" and while he brings up our Disney trip or a road trip to visit relatives occasionally – the majority of his memories that have the most lasting results are times when we did simple things together as a family.
Dr. Susan Newman, author of Little Things Long Remembered, is passionate about helping parents continue to create long-lasting memories with their children and stresses the importance of establishing family traditions and creating memories.
The ideas in Little Things Long Remembered underscore findings from a recent Harvard study: "Don't underestimate the impact of the simple things you do with your children, especially things that seem commonplace or unexciting. Over time, the ordinary becomes extraordinary."
Synopsis and Review of Little Things Long Remembered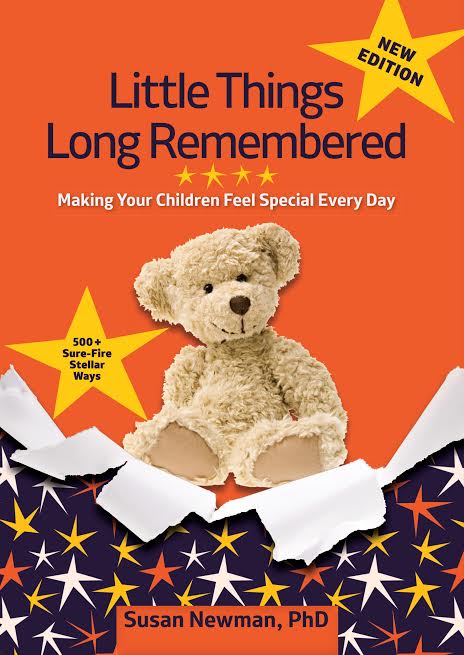 As digital devices take over family life in subtle and seductive ways, what will happen to child development and family bonding when children spend more time with screens than they do at school or with their parents?
Life swirls at a hectic pace in most families today. That reality places a high premium on finding family time. Little Things Long Remembered: Making Your Children Feel Special Every Day, is updated for today's digitally driven and time-strapped families, offering hundreds of easy ways to create treasured childhood rituals that your children will look back on fondly.
The book hinges on 10 Cardinal Rules designed to help parents let go of work or social obligations and commit to spending time with their children. Rules include:
At home, focus as much as possible on your kids.
Put away electronic devices so you can really 'be' with them
Choose activities you like; children can tell when you are not having fun and are 'faking it.'
Little Things Long Remembered is designed to help maximize parents and children's available time. Slow down to grab pockets of time—even a few minutes here and there.
Establishing Ties (gestures that take seconds or a minute or two to strengthen parent-child bonds)
Five Minutes More or Less
Half and Hour to an Hour or So
Weekend Fun
Special Circumstances — When You Travel
Special Circumstances — Sick Days
Special Days — Happy Holidays
Special Days — Memorable Birthdays
Readers are encouraged to pick and choose to match their needs and their children's ages and personalities. The time you spend with children and what readers choose to embrace from within these pages will become as memorable and meaningful to parents as they will be to children.
I loved this book. It is a super easy read and compact enough to slip into my purse or tote. The chapters are easily outlined to help find simple but meaningful activities to share with your children – individually and collectively as a family.
Dr. Newman shares her Cardinal Rules at the beginning of Little Things Long Remembered and the activies shared in each section tie into those rules that will help you and your family focus on maximizing the little moments that you share together, instilling family values and creating long-lasting memories for your entire family.
Interview With The Author, Dr. Susan Newman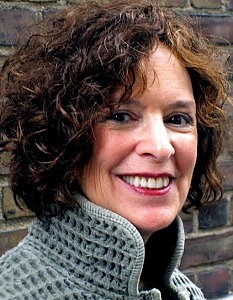 Why is making memories so important? We all want our children to look back on their childhoods with happy, positive memories. Equally important is the fact that family defines who we are. Rituals and traditions add a layer to that definition as well as making children feel secure knowing they are part of your family. Although every family unit is unique, many rituals and ways of celebrating are passed down through generations. I did certain things with my children that my mother did with my brother and me; my children, now all adults, proudly tell me when they repeat one of our "little thing" with their children.
You say that the simple things can be more important than lavish, themed parties or expensive toys and devices. I have been studying families for decades and what I learned is that parents expend a lot of unnecessary energy—and feel stress—to encourage and hopefully instill, warm memories of growing up for their sons and daughters. Turns out that it is, more often than not, the simple things parents do that are remembered and cherished.
How can a parent decide what to do to create memories? You can't. You never know what will stick in a child's memory bank. It could be a bedtime ritual of tucking the stuffed animals in a certain way or giving the dog a bath. It could be the goldfish won at a fair that lived for a year or having pancakes for dinner.
Given that you say a parent can't know what will become memorable, what do you recommend? Try lots of things and pay attention to what your child likes—a particular board game that you play over and over or sitting in a special chair near you while you are working or naming your dinners as in Meatless Mondays or Fishy Fridays. Repetition of traditions and rituals also helps formulate strong memories.
In the beginning of Little Things Long Remembered you list Cardinal Rules. Why are they so important? I included 10 Cardinal Rules to guide parents that should be operative whether they take a few minutes, half an hour, or spend a day on the weekend with their children. While the rules won't insure one "little thing" or another will become memorable, they do give parents overriding working patterns to establish and attitudes to adopt. For instance, on my rule list is: " Don't let too much time pass between "little things." Make one a day your absolute minimum." Most parents do more than one thing, even if it's giving your child a "pet" name like Petunia or Pumpkin or Rocket and using it for years and years. Another rule is: "Put away electronic devices so you can really "be" with your children." That's obvious, but hard for many parents to do these days. Not so obvious is: "Choose activities you like; children can tell when you are not having fun and are 'faking it.'" If you don't like Monopoly or Candyland, don't play it; find another board game everyone enjoys or, at the least, as a parent you can tolerate.
Where to buy the book:
---
Susan Newman, a social psychologist, specializes in child development and family dynamics and has been named one of the 100 Top Psychologists to Follow on Twitter as well as one of 25 Parenting Educators to follow. She has been blogging for Psychology Todaymagazine about parenting and issues related to raising children for over six years:http://www.psychologytoday.com/blog/singletons.
Giveaway: Good Luck!