Disclosure: I have been compensated in the form of a Best Buy Gift Card in exchange for sharing my thoughts on the LG Appliances I viewed during Mom 2.0
I am all about homemaking done smarter. Always have been. I will let you in on a little secret. The best way to get me excited about "chores" is to give me shiny gadgets. My Daddy figured that out early in life and would "surprise" me with fun things that made doing my fair share around the house more enjoyable. So I blame him when I get all googly-eyed over new things and ready to test them out. (And y'all – it doesn't even have to be a "shiny" gadget. He brought home one of those tools you put the dish soap in the handle attached to a sponge and I was washing dishes like no ones business. I wouldn't even use the dishwasher for a month!)
With that being said, when I attend Mom 2.0 I always look forward to visiting the Best Buy Suite because OH-MY-GERD!!! they bring all the things that make me want to become the best dish-washing, grocery-shopping, clothes-washing, tech-savvy Diva I can be.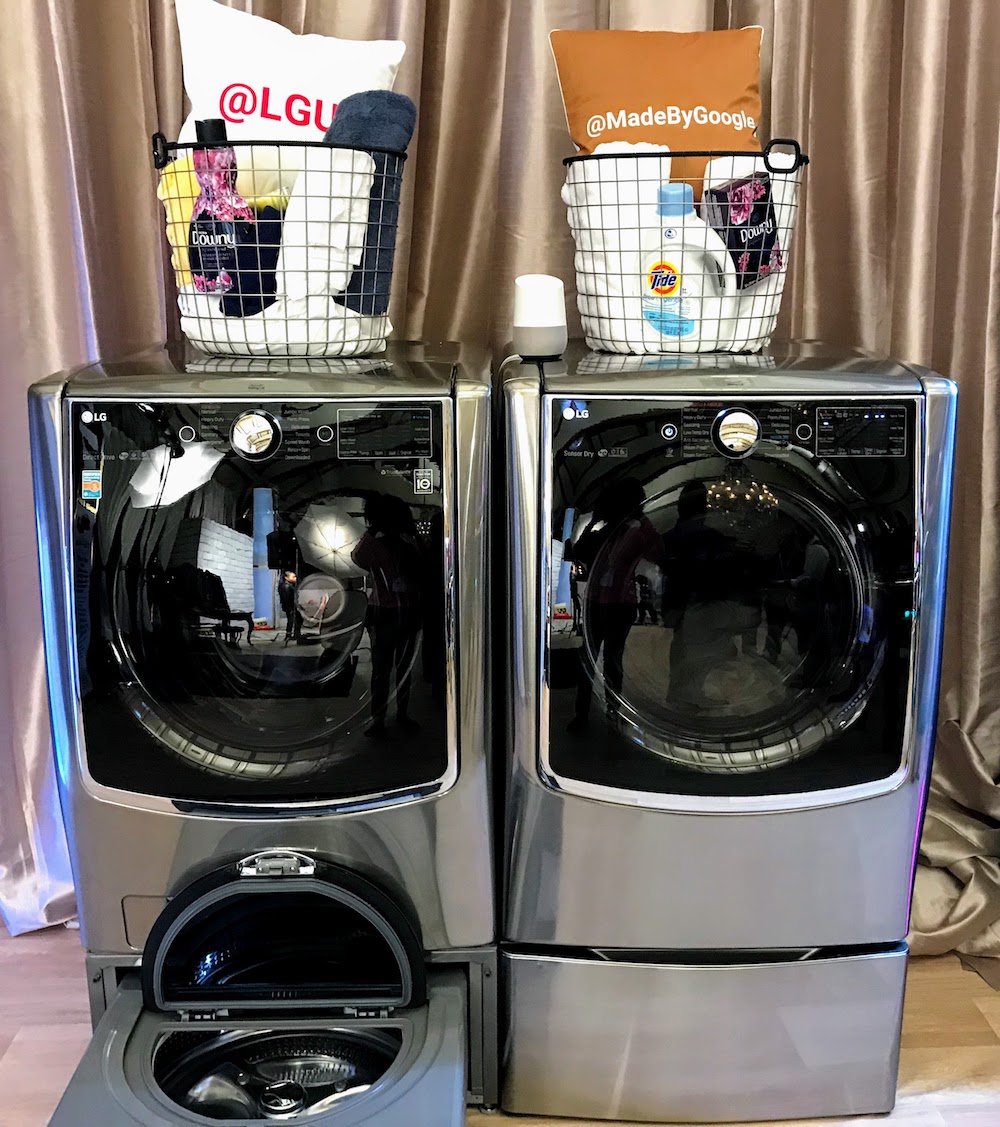 Are you drooling yet? I would wash ALL the clothes with these. Spring is here which means my children live outdoors and have grass and mud stains galore. I would even indulge the Lil Diva's multiple wardrobe changes for the different phases of her day.
LG washers and dryers with SmartThinQ® technology will change the way you do laundry. You can wash two cycles at once, Divas! With the amount of laundry my family creates the thought of that alone is a huge time-saver for me.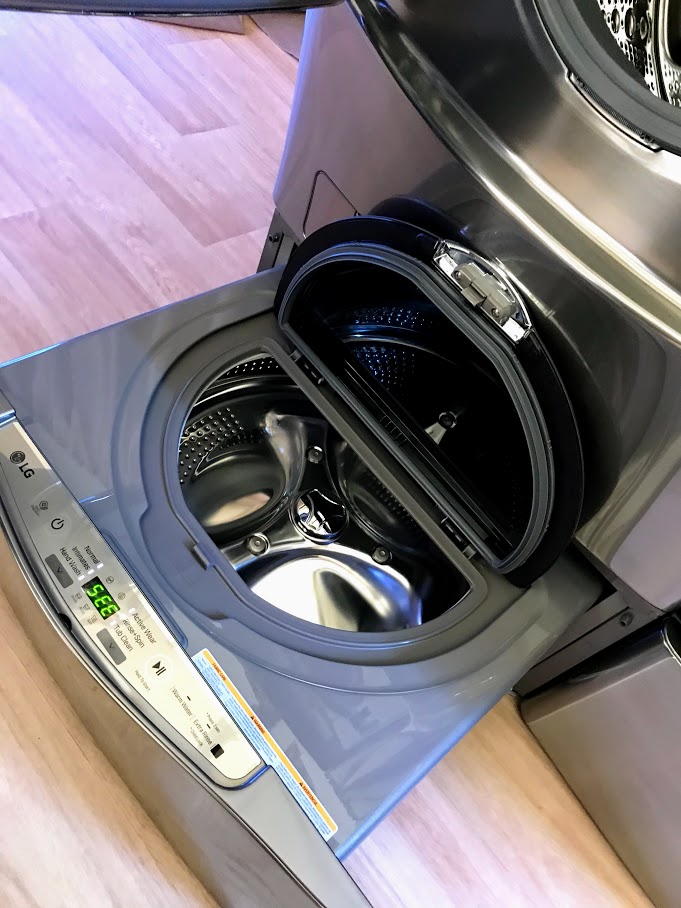 You can start and stop wash cycles remotely, get updates when your laundry loads are done and even receive reminders about scheduled maintenance. So all those times my teenager washes a load of clothing and forgets about them for a week – yep, there's an app for that!
Now through July 11, 2018, purchase a qualifying laundry bundle and you can receive up to a $400 rebate.
You can, also, see how excited I was to try the new LG Instaview Door-in-Door Refrigerator. Your family can easily see inside the easy-access door without letting the cold air out. You just knock twice on the glass to illuminate the contents within. The LG smart kitchen appliances are wi-fi and voice-enabled allowing you to control your kitchen appliances remotely – from changing settings, to checking the status, or turning on or off. These smart appliances make life easier and are the epitome of homemaking done smarter.