Disclosure: This article on letting others in is a compensated collaboration with the American Academy of Pediatrics through a cooperative agreement with the Centers for Disease Control and Prevention.
I recently shared in group therapy that I felt like I was spending my entire adulthood recuperating from experiences in my childhood. I can pinpoint specific events as a tween and teenager that shifted my life's journey and changed my livelihood. This past summer, I chose to hit the pause button. I took the time to regroup and refocus so that I could truly begin to live my life rather than exist. For many that know and love me, that may sound surprising because I had gotten so good at putting on the face that I believed those around me needed to see.
There's a name for those childhood experiences and documented research on their long-term effects. Adverse Childhood Experiences (ACEs) is the term for types of adversities children may experience before their 18th birthday: physical, sexual, or emotional abuse; emotional or physical neglect; mental illness in household; alcohol and substance use in household; witnessing intimate partner violence in the home; having a parent or family member incarcerated; parent separation or divorce; and death of a parent or sibling. Approximately two-thirds of adults have experienced at least one ACE in their lifetime. The more ACEs a child experiences, the greater their risk for mental, physical and emotional problems later in life.
Our bodies are wired to feel emotions at birth.
One significant way I am parenting differently than I was raised is by acknowledging the emotions and feelings of my children. I recognize that from an early age, children have the same emotions adults do. As a child, my feelings of anxiety, anger, frustration, sadness, depression, and grief were not allowed to be expressed. I can recall being told "how to feel" and that as a child, I should have no worries or stress. That is far from the truth. Our bodies are wired to feel all of those emotions at birth. The stress system of children who experience ACEs are on alert more frequently and, often, for extended periods of time, which impacts their overall health throughout the remainder of their lifetime.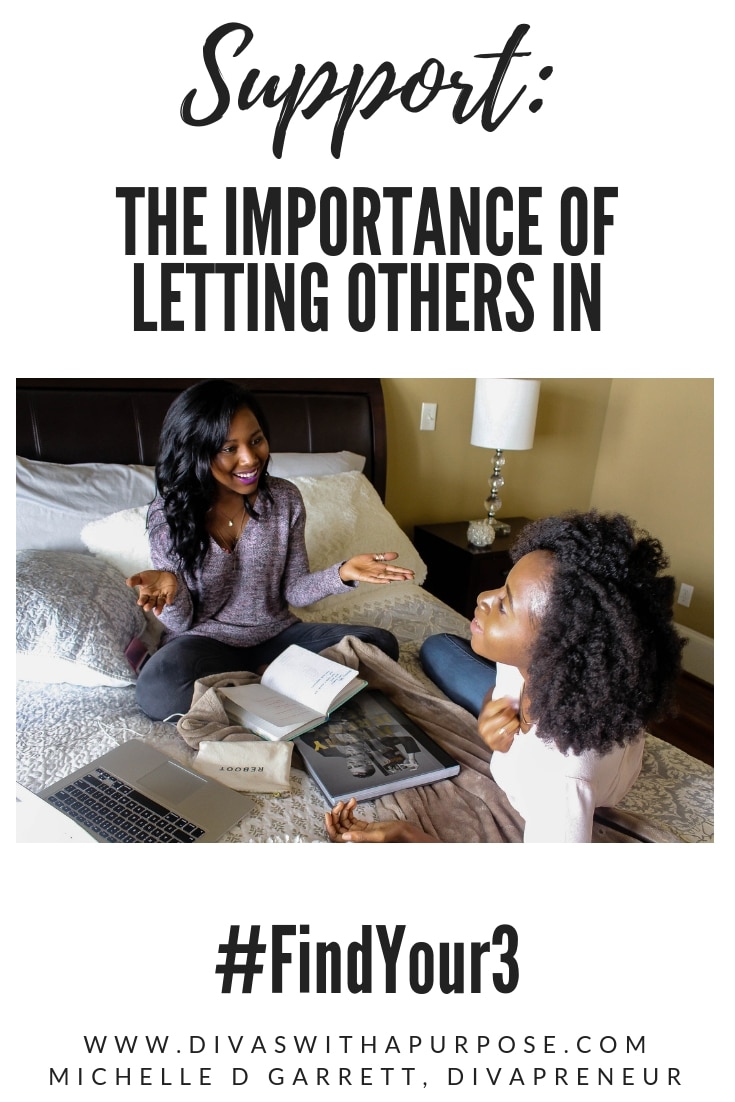 What saved me from completely going under as a teenager?
Safe and nurturing relationships with trusted adults who poured into me.
In middle school, I remember one of my teachers, Anne Raines, would give us a spiel every Friday before dismissal. She compared life to a clock and let us know that everyone experiences highs and lows. I can still hear her voice reminding us that if things weren't going so great at that moment, it was okay. As long as we allowed time to continue moving, we would get back to those happy moments. She was the first and only teacher to ever touch on depression and suicide during my grade school years. Her message stayed with me throughout my life and quite possibly saved it on many occasions.
What saved me from completely going under as an adult?
Safe and nurturing relationships with others who pour into me.
The importance of having a support system remains throughout our lives. Having others around us that are able and willing to just be there makes a world of difference. I recently shared on Instagram how appreciative I am of the amazing people in my tribe. When I was at my lowest, they showed up. No questions asked, no expectations from me – just pure love, support and prayers.
Your support system are the people who give you honest feedback and reality checks because they are truly vested in your success. They help to build you up and are your personal cheering squad.
Communication is important with your support system. The more trustworthy and dependable they are the easier it is to confide in them. I will be honest: I am the worst at keeping things bottled inside. It is easy for me to talk about anything and everything that does not revolve around my personal well-being. My support system calls me out on that. They allow me to be the nurturer that I am and provide the opportunity for me to be nurtured.
I encourage you to take some time and identify three lines of support in your life. Think of them as your safety net. Who are the people, organizations, and / or resources that help you to be your best you? I often refer to these people as "your tribe" – the ones that you can go to, be poured into, and feel refreshed and rejuvenated.
How I Am Working On Letting Others In
There are three distinct tribes that I have and draw strength and comfort from:
My Medical Team

: My therapist, psychiatrist, primary care physician, and OBGYN work with me to help me be and feel like my best self.

My Divas

: The amazing small group of women that are there for me through thick and thin. Even when I want to push everyone away, they still show up even if it's just to let me know they are there and available when I need them.

My Online Community: Making my living on social media has connected me with some amazing people – many I have never met in person. This community is a wealth of information, inspiration, and support. We have prayed together, cried together, and celebrated together.
Just as I have my support system, I realize the importance of my children having their own. Let's be honest, there are just some conversations that tweens and teens do not want to have with their parents. Throughout his high school years, my oldest son would often ask me to be available to speak with, lend a listening ear, or a shoulder to cry on to his friends. I am thankful that he was willing to share his mother and recognized that his friends would benefit from having a trusted adult to speak with.
Resource for Children Experiencing Bedtime Stress during COVID-19
I have been working with each of my children to identify three people for their support system. As my sons transition to new stages of life (college and middle school) and my daughter adjusts to the many changes that have occurred recently, it is important that they know they have people other than their parents to lean on.
Have you taken the time to #FindYour3?
It's your turn. I'd love to hear who your three are. Who are the people or tribes that provide you with support? What resources and connections do you utilize to help you be your best self? Feel free to share in the comments below or on social media using the hashtag #FindYour3.
You can learn more about adverse childhood experiences by clicking here.