Am I the only one that has a hard time letting go? Whether it's things, people, thoughts? From being a packrat at times to holding on to toxic relationships – I can count numerous occasions where I have kept things around way past their expiration dates.
I was driving around running errands earlier today and a thought came to me – when we release something we're, also, opening ourselves up to receive something. By holding on to things past their expiration date, we're keeping dead, moldy, unfresh things in our lives.
"When one door closes another door opens; but we so often look so long and so regretfully upon the closed door, that we do not see the ones which open for us."
~ Alexander Graham Bell.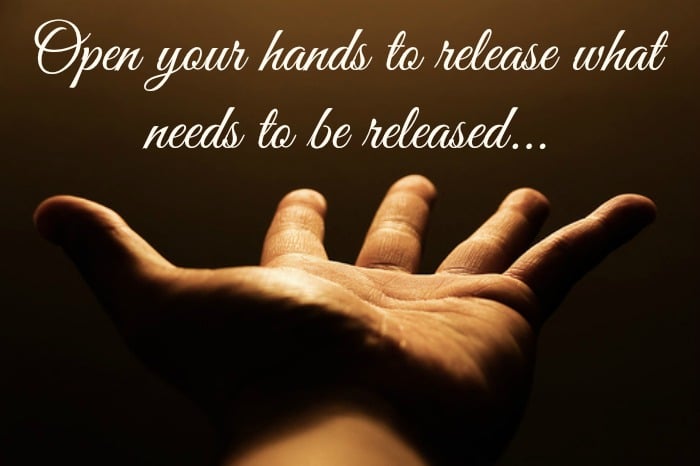 I had to ask myself "Why???" and the answer came to me in the stillness of some quiet time:
Because it's comfortable. Like that favorite pair of sweats that we can always slip into or that ratty bathrobe that is uber comfortable but you wouldn't dare let others outside your immediate family see you in.
We enjoy being comfortable. We find solace in it. Knowing what to expect from the people and things around us – whether it's good or not – gives us a sense of normalcy and routine. Something that most of us thrive on.
Newsflash, Divas:
Being Comfortable Can Keep Us From Moving Forward
That same comfort we take sanctuary in can be holding us back from the awesomeness the unknown possesses. We'll never know if we never take that first step. If we continue to marinate in fear and complacency we'll miss out on so much.
So take that first step…open your hands to release what needs to be released…and wait and watch to see what you catch.