JORD recently gave me the opportunity to review their new vegan leather wallet. Divas, I am in love!
Quick Note: This article includes affiliate links.
[Tweet "#NowReading: @woodwatches_com's vegan leather wallet: An accessory with a purpose #JORDPartner"]
If you missed my announcement on Instagram, I became a JORD Ambassador this summer. It is a wonderful partnership and completely aligns with my support of businesses with a purpose. JORD's in-house team of designers are dedicated to creating unique accessories while using recycled, reclaimed, exotic & natural materials. Their goal is to change the way we create fashion with the thought in mind that: High End Fashion Can Be Sustainable.
Many of you may know JORD for their watches made from wood. Y'all, they are so much more than that. They truly are becoming game changers with sustainable fashion.
View this post on Instagram
Introducing JORD's vegan leather wallet
The Superhide line contains a variety of designs perfect for all occasions.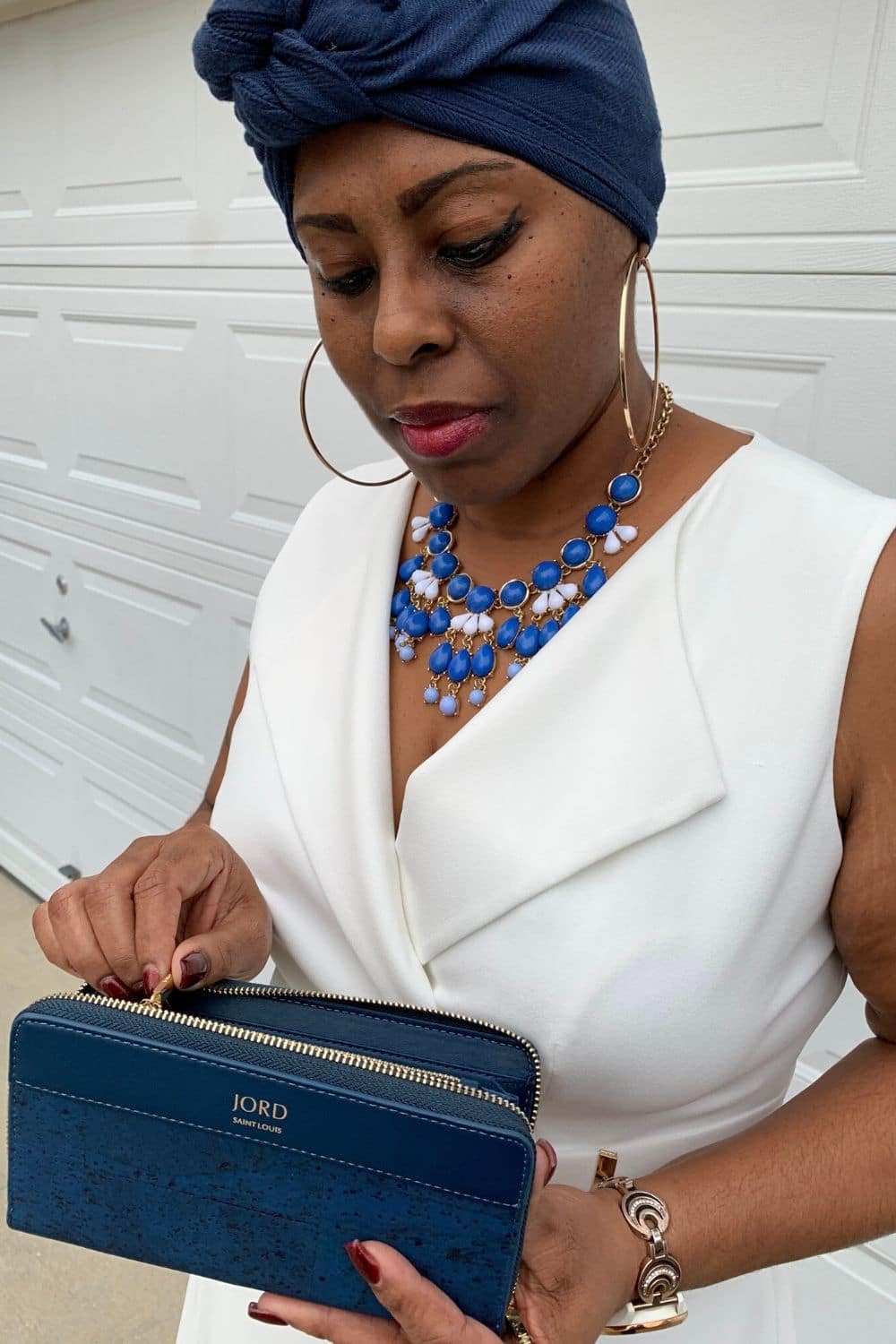 Just what is Superhide?
The Portuguese Cork Oak Tree is one of three trees in the world that can be stripped of its bark and still thrive. As the bark regrows, it pulls massive amounts of carbon dioxide from the air. The benefit? Harvesting the cork reduces greenhouse gases.
Superhide is 100% sustainable cork-infused vegan leather resulting in the unique fusion between the Portuguese Cork Oak tree and woven fabric.
The result?
A highly durable wallet that is tear, water and abrasion resistant. It is perfect for an on-the-go Diva!
The benefits? The leather
resists scratches and tearing
is hypoallergenic, water resistant and flame retardant
is anti-static
is highly-elastic and maintains its shape after compression or creasing
is resistant to staining
and easily cleaned with mild soap and warm water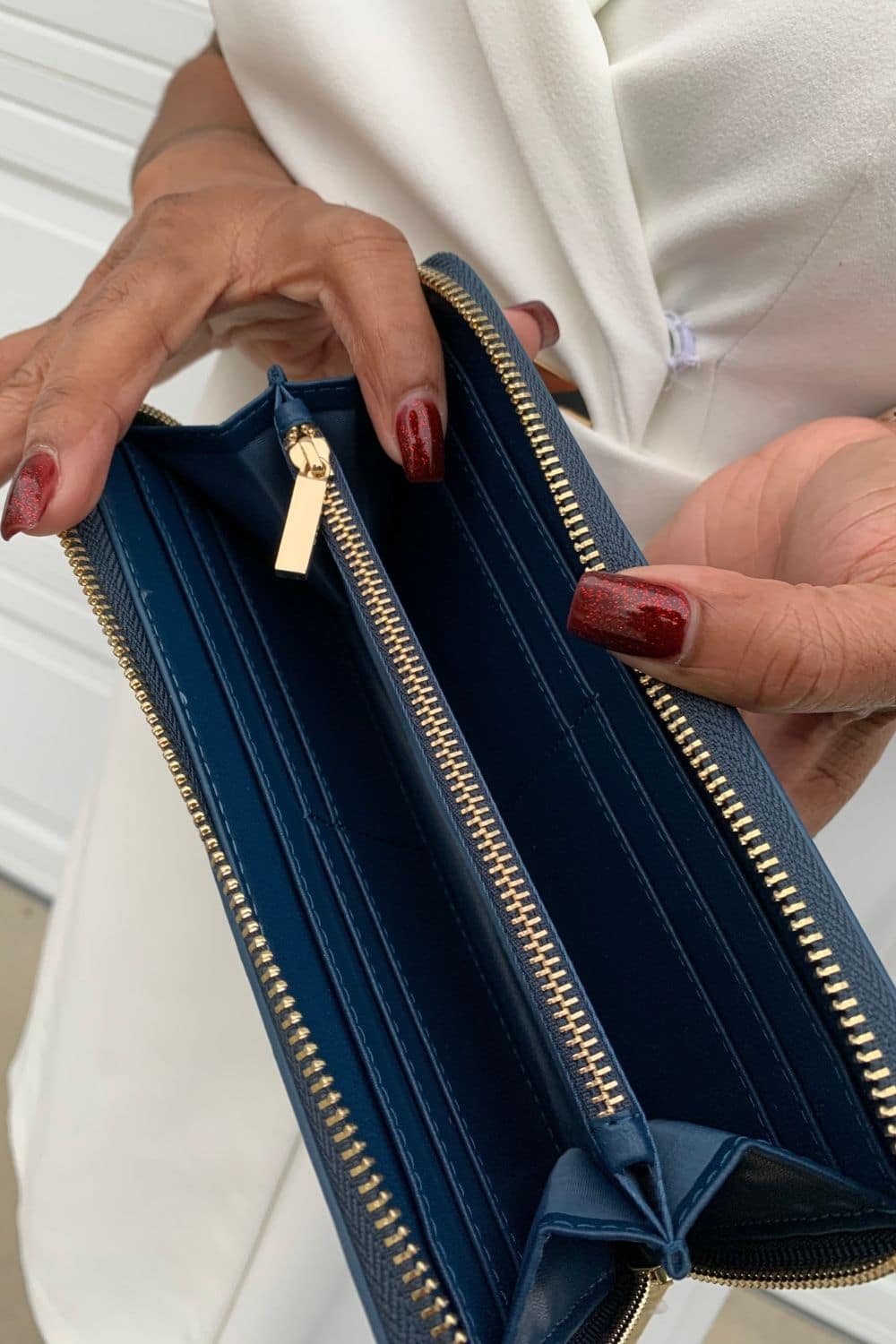 This luxury wallet is a sight to behold. The craftmanship is top notch. I LOVE this vibrant peacoat blue and gold combination that can easily be dressed up or down.
It easily held all of my wallet must-haves and, yes, it does come clean with mild soap and water. I promise I wasn't intending to test that feature but but #momlife happens.
It was so gorgeous that one of my favorite Divas saw it and asked to use it for this simple, yet elegant, night on the town look. It was a perfect match. You would have never known that my gorgeous wallet had spent the day tusseling around in my backpack while I did volunteer work.