I have always been that friend that carries a large purse and keeps it well-stocked with essentials every woman should carry. I spend quite a bit of time in my car and traveling for personal and professional reasons and I like to make sure I have essentials with me at all times. I don't like feeling outside of my comfort zone so I try to make sure I'm prepared for almost anything when I am out and about. This helps me to feel more confident and oh-so-divalicious!
I strive to keep the following items with me on a regular basis:
Water because staying hydrated is a must. For me, lack of hydration causes me to get irritable, tired and very sluggish. In other words, not very diva-like at all!
My Favorite Lipstick: I'm not a big make-up wearer, but lipstick (and earrings) is that item I must have on before leaving the house.
Sewing Kit and Safety Pins: just because – you never know. I'm always popping a button or snagging something somewhere.
Vitamins, typically, must be taken with food. I'm not the best when it comes to eating breakfast (but I'm striving to do better!). I carry my vitamins with me so I can remember to take them when I eat lunch. I, also, carry B12 for energy mid-afternoon, if I'm out and about.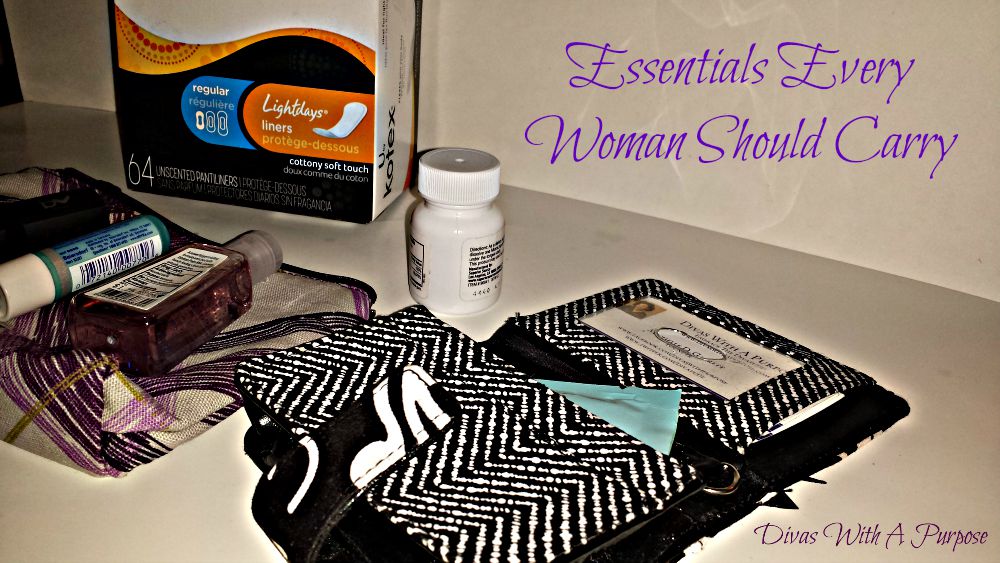 Let's be honest, Divas. There's nothing worse than being uncomfortable down there and U by Kotex ® Pantyliners are a huge help! Whether you need backup support or just a fresher feeling, these liners have you covered with Stay-in-Place protection to keep your liner comfortable and secure. They are ideal for light flow and tampon backup with a breathable cover that's soft and silky to the touch.
Other items that are a must:
Business Card Holder
Compact With A Mirror
Daily Planner
Journal
Emergency Cash and Change
Breath Mints
Digital Camera
A Great Book (or two)
Hand Sanitizer
[Tweet "14 Essentials Every Woman Should Carry Daily"]
And finally, a Divalicious Tote is a must for me!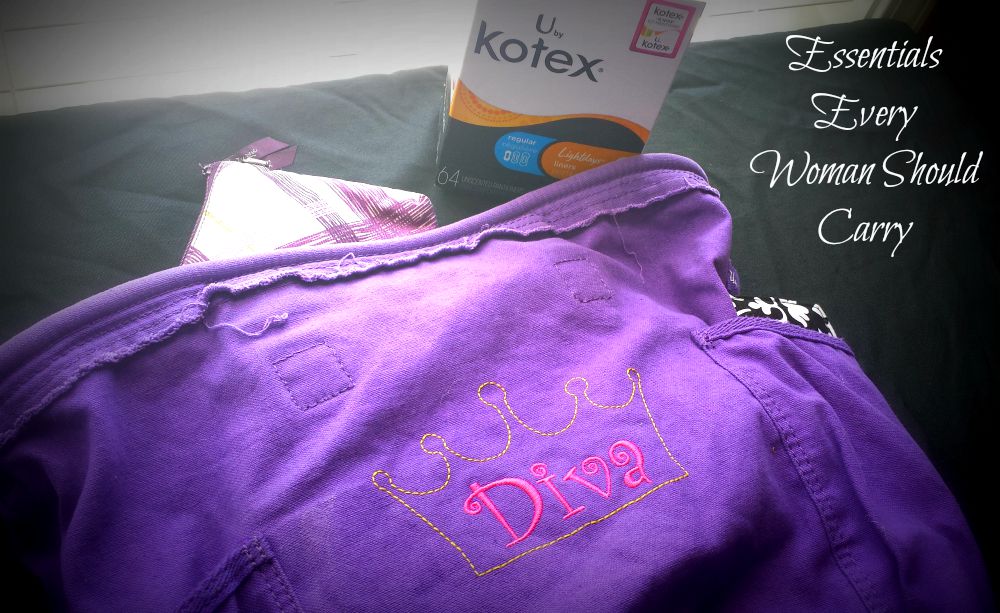 Let's Talk About It:
What are must have essentials for you to carry?