Disclosure: I received a complimentary digital copy of Cheryl Bridge's book "Me, Myself, & I ~ 28 Days of Creative Self-Love". My opinion and my inner wisdom are authentic and 100% my own.
#CreativeSelfLove is definitely different than any other self-help or journaling activity I have participated in. The key is to create a multidimensional experience through words, music, creative exercises and journaling prompts. Yes, it covers all aspects of your creative side while providing genuine reflections on the different areas and concepts of self-love.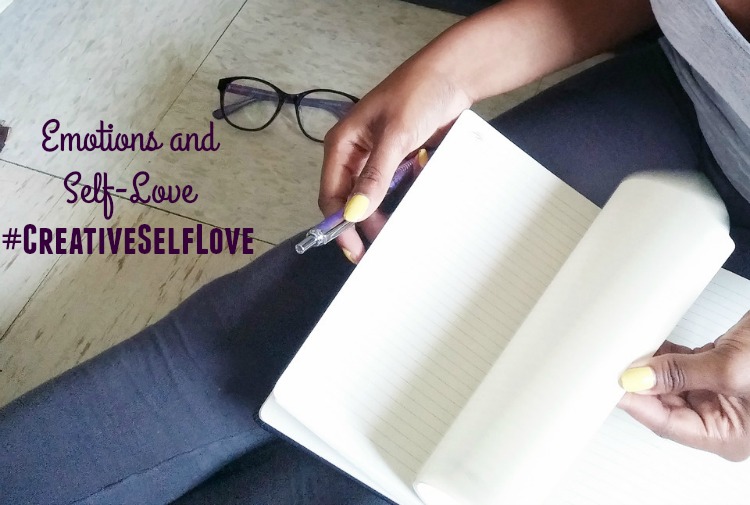 Day 5's focus on emotions and self-love truly resonated with me. Especially these words from the author:
"At the outset, when I first started the gentle task of noticing my feelings, what I
noticed is that a triggering situation would take place, but I didn't feel anything in response
until, say, two weeks later. One time, someone said something that was downright insulting
to me. Two weeks later, I hit the roof. "Wow, what she said just infuriates me!" True story."
Throughout the years for various reasons I had learned to suppress the feelings that I had. "Nice Southern girls" don't show anger or roll their eyes. Throughout my childhood and young adult years, it seemed as though someone else was constantly dictating the emotions I was allowed to have. Add into that an emotionally abusive relationship in my early twenties and I spent years walking around not really letting anyone see my feelings and emotions.
I truly had to re-learn how express myself. It was easier to shut down and shut out others than let them know I was hurt by their actions or angered by words they'd said.
Let's be honest, Divas, that's definitely no way to live. It's definitely a journey and one that I am still on. However, I am learning more about myself, growing in ways I had never imagined and loving myself more and more each day.
Interactive books like Me, Myself, & I ~ 28 Days of Creative Self-Love are definitely a big help. I'll be honest – it usually takes me longer than the stated number of days to go through the exercises, but the personal challenge to myself is to complete them and really reflect on the life lessons I have learned. This is all a part of my journey to be a better me – loving myself inside and out.
Me, Myself, & I ~ 28 Days of Creative Self-Love is available for purchase through their website and on Amazon.