I love Wednesdays for a few reasons. Besides being the mid-point of the week and PeriGirls Leadership PowWow day, this is a designated day that my oldest son cooks dinner. He definitely does not get his passion for cooking and experimenting in the kitchen from me, but I am definitely here for it and will assist to cultivate it any way that I can.
Being from a town outside of Charleston, South Carolina – almost anything with seafood is an automatic YES! for me.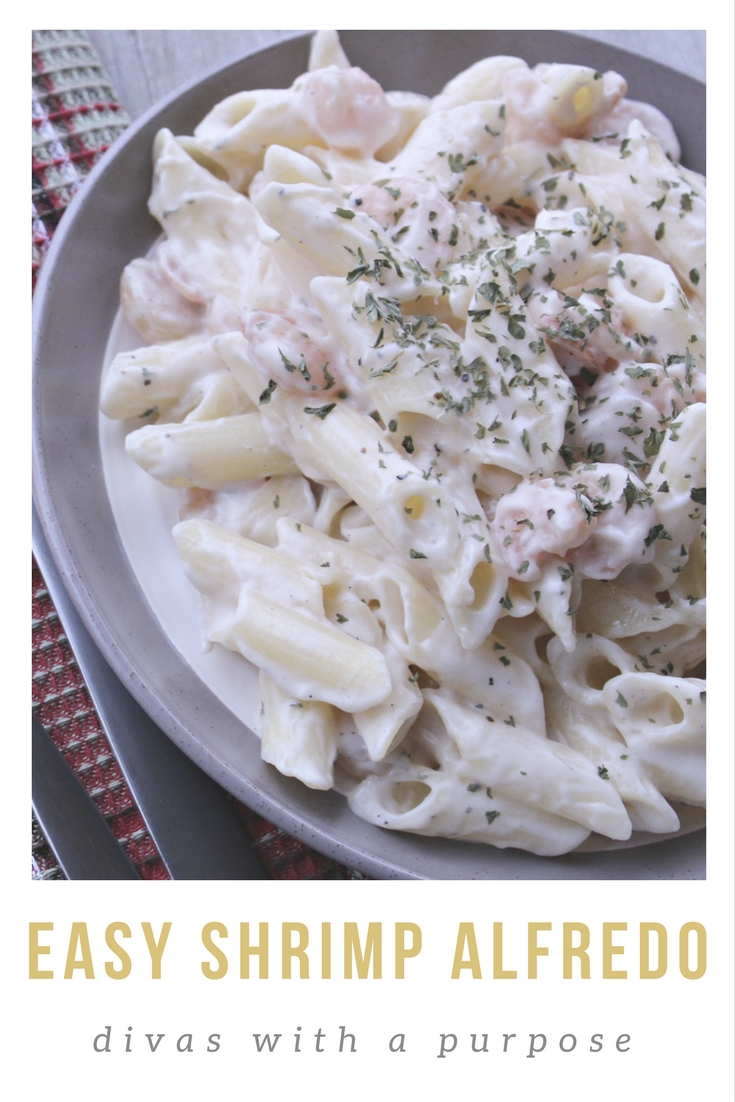 This Easy Shrimp Alfredo recipe is so scrumptious and something that everyone in our household will eat, ask for seconds and leave the table with a smile on their faces. Definitely my kind of meal!
[Tweet "#NowReading: Easy Shrimp Alfredo Recipe #QuickAndEasyMeals"]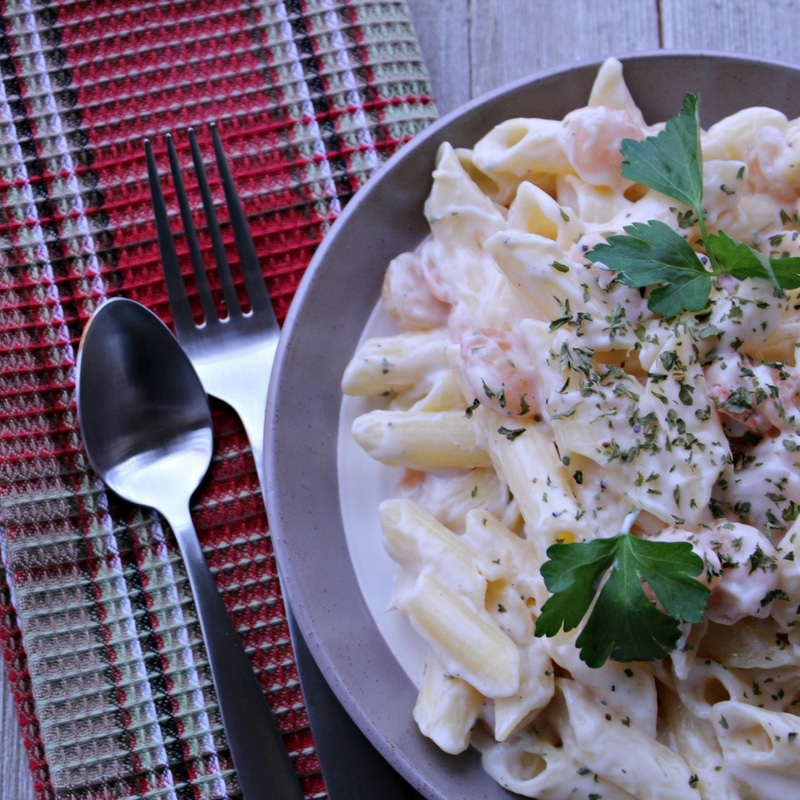 Easy Shrimp Alfredo Ingredients:
3 tablespoons of

Vegetable Oil

1 12 oz. bag of Extra Small Frozen Shrimp

1 stick of Unsalted Butter

Minced Garlic (about 1 tsp. for taste)

1 cup of

Milk

8 oz. Package of Cream Cheese (room temperature)

½ a pound of Penne Pasta

1 cup of Freshly Grated

Parmesan Cheese

Salt and Pepper

Dried Basil (optional)

Parsley (for garnish

)
Easy Shrimp Alfredo Directions
Start by bringing pasta to a boil in water.

While pasta is boiling, add vegetable oil and frozen shrimp to pan.

Begin sautéing shrimp until lightly browned.
Once shrimp is browned, add in minced garlic and lightly

sauté

for about one minute. You may need a small amount of butter to fully

sauté

garlic.
Remove from heat, until pasta is finished.
Once pasta is fully cooked and tender, combine pasta and shrimp in one pan.
In a microwave safe bowl, microwave cream cheese and butter, until melted.
Add in milk and grated parmesan cheese.
Stir until smooth.
Pour mixture over pasta and shrimp.
Add salt, pepper, and basil.
Combine all ingredients well.
Add parsley for garnish.
Serve and enjoy!
This recipe serves approximately 4 – 5 people.
What are you go-to quick and easy meals?
Do your teenagers enjoy spending time in the kitchen?