This weekend a dear friend entrusted me with the task of putting together a gender reveal party. This is totally outside my area of expertise but it was fun to get out of my comfort zone and do something for a wonderful diva!
A gender reveal party is a fun way to get close family and friends together and reveal to them the sex of your family's newest addition. Typically it is held about 15-20 weeks into a women's pregnancy. This is different from the actual baby shower that is usually held in the third trimester of the pregnancy. Gifts, usually, are not given at the gender reveal.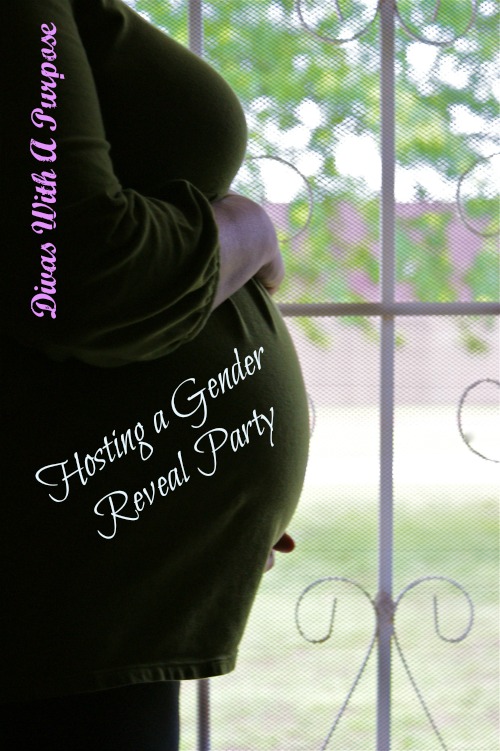 5 Simple Gender Reveal Ideas
Have fun with it! Invite your guests to interact by dressing in pink or blue (or whatever boy/girl colors you designate). Pinterest has a plethora of gender reveal party theme ideas if you're stuck on a theme: Beau or Bow?; Moustache or Pearls?; Trucks or Tiaras?; Ties or Tutus?….the list is endless!
Your decorations can be as extravagant or simple as you (and your budget) allow. We did a simple layout and asked guests to bring a dish in a container that was either pink or blue and then split the items down the middle (pink side and blue side). We had a few folks that were Team Neutral and their items went right in the middle of the table.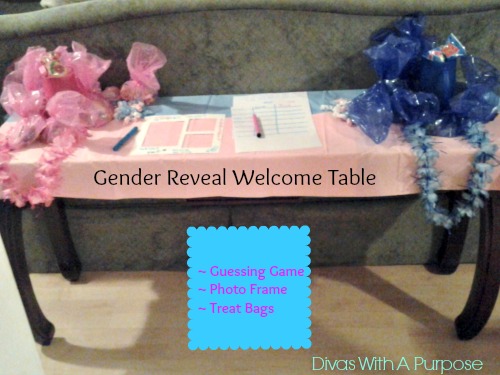 Find a way to commemorate the event – we chose to do a matte frame. All the guests signed their name in pink or blue and we will include a picture of the sonogram, a group picture and a picture of the actual reveal.
Play some games, have some laughs and celebrate life! We only played two games ~ between our girl chat time and the scrumptious food we didn't have time for many more! The first was a team effort for an Old Wives Tale Quiz – this was a fun way to include the mommy-to-be and watch as guests tried to apply the old wives tales to their pregnancies and hers.
Choose how you're going to do the big reveal! Have fun with it, include older siblings, make it unique to your family's style. We chose to do a scavenger hunt that led the guests back to this…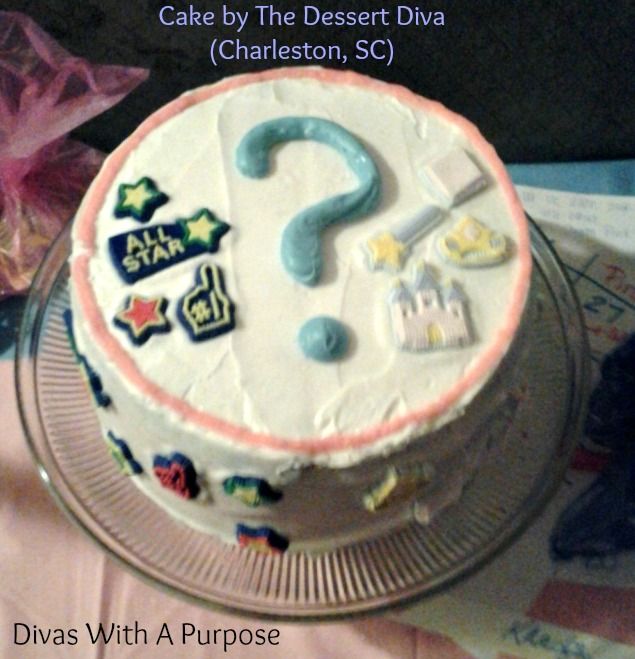 We had a little fun with our guests by switching the decorations on the outside of the cake.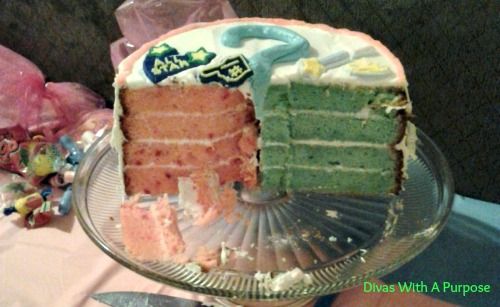 Since many of my friends support my blogs (or at least I would like to believe they do), I'm not going to reveal the gender of the baby per Mom's request.
Have you attended or hosted a gender reveal party?
What did you enjoy most?